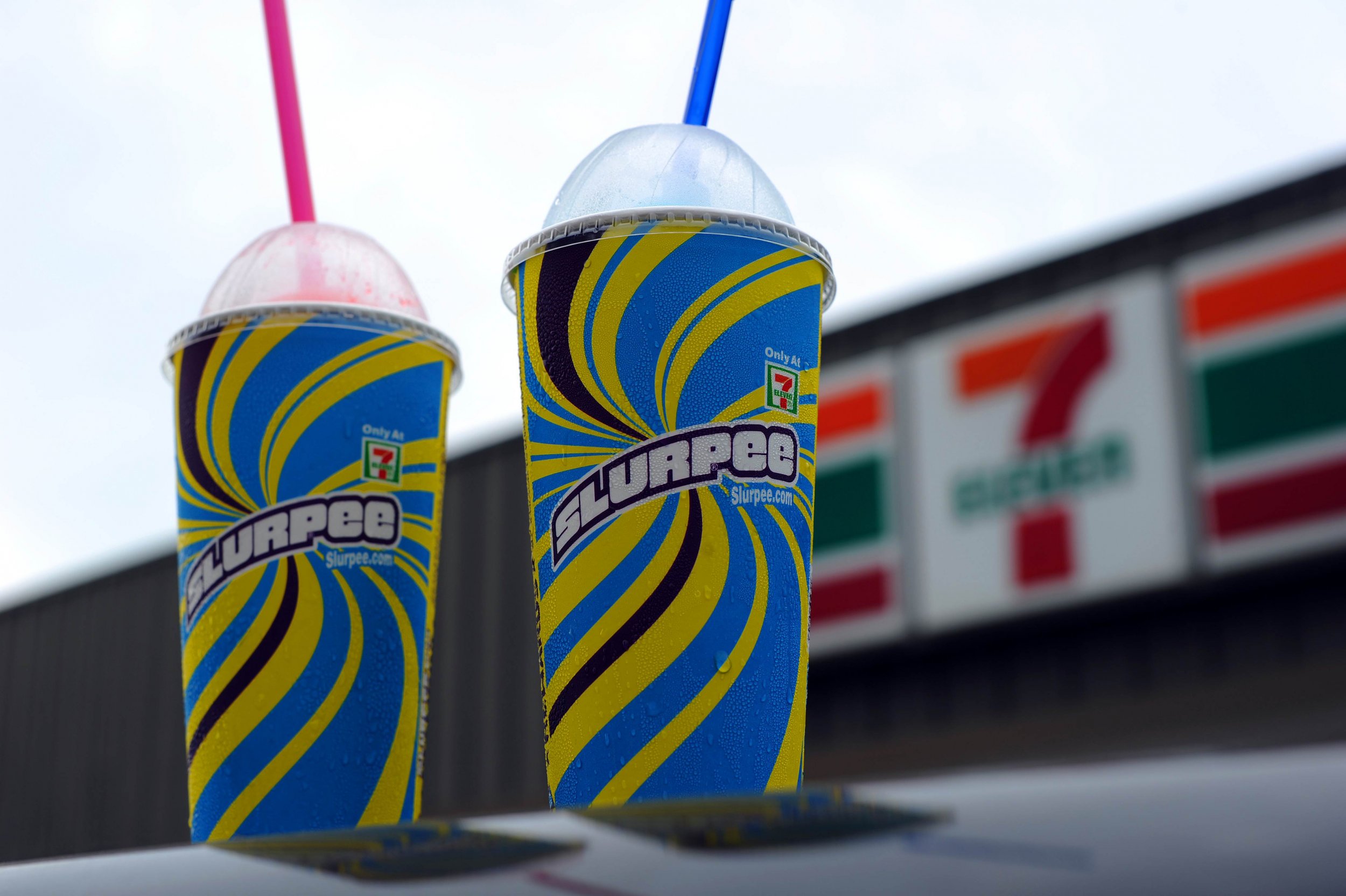 Every year, the convenience store 7-Eleven gives out free Slurpees to commemorate July 11, the corresponding date to the store's name. While thousands of locations participate in the annual treat, the concept behind the Slurpee was created about seven years before 7-Eleven started selling it.
The Slurpee's origin story begins in the late 1950s with World War II veteran Omar Knedlik, a man with an innovative mind and customers who had a hankering for a refreshing frozen drink that tasted like soda. Knedlik used his military pay to purchase a Dairy Queen franchise in the late 1950s in Cofeyville, Kansas, according to the Kansas Historical Society.
Without a working soda fountain, Knedlik put bottles of soda in the freezer to keep them cool and then served them to customers as a semi-frozen drink. "A lot of people said, 'Hey, I'd like to have one of those [sodas] that when you pop the lid the whole thing freezes,'" his son, Phil, told Smithsonian.
In an effort to keep up with the demand of patrons and speed up production, Knedlik started experimenting and out of an old ice cream machine, the ICEE machine was born. It offered two flavors, one usually being Coke and the other rotating between root beer, Dr Pepper and orange soda, according to Smithsonian.
In turn, Knedlik became the founder of the ICEE Company, paired with a Dallas company to mass produce the machines, and sold them across the country. He patented the idea in 1962, according to the United States Patent Office, and in 1965, was approached by 7-Eleven, which wanted to sell his product but brand it in a way that would be its own.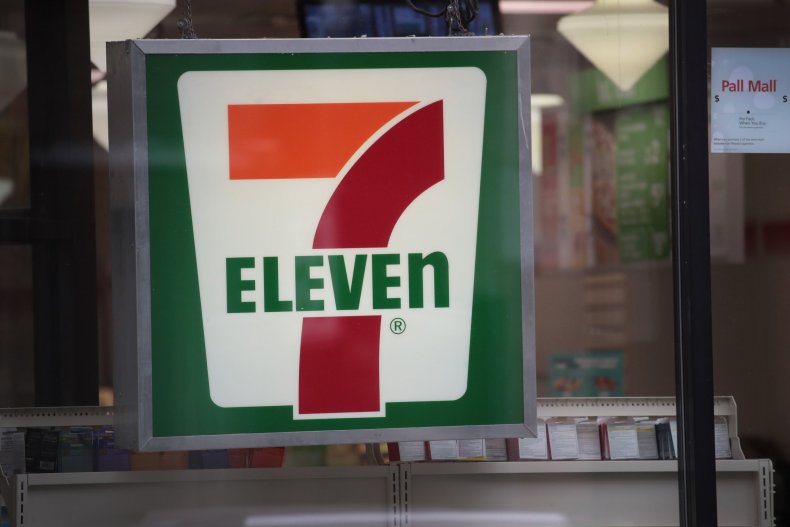 The two reached a licensing deal, according to the National Museum of American History, and into the origin story walks Bob Stanford, the director of 7-Eleven's in-house ad agency.
"The first time I heard that sound through a straw, it just came out 'slurp,'" Smithsonian reported Stanford said during a meeting in 1967. He reportedly later explained that the company added two e's to make it a noun.
"It was just a fun name and we decided to go with it," he said, and in 1967 the first Slurpees were sold.
In 1975, 7-Eleven partnered with Marvel Comics Group to promote the sugary drink and create repeat customers by offering limited-edition cups, according to the National Museum of American History. The 60-cup series featured different Marvel comic book characters including Captain America, Black Panther and the Silver Surfer. The National Museum of American History currently has 10 of the 60 cups in the series.
Since the Slurpee's creation, 7-Eleven has renamed flavors to coordinate with popular television shows, sports stars and movies, including a yellow pineapple flavor to pair with The SpongeBob SquarePants Movie and "Sprite 6 Mix," which was endorsed by NBA star LeBron James.
Allison Cohen, founder of ad consultant firm PeopleTalk told USA Today that part of the beverage's popularity is 7-Eleven's ability to "keep their brand current," by linking flavors to current culture.