What the First Deadpool Thinks of Ryan Reynolds' Version
Deadpool 2 is currently in theaters, featuring Ryan Reynolds' return as the Merc with a Mouth. While it may seem like Reynolds was born for the role of Deadpool, he isn't the first actor to bring the character to life. That honor goes to veteran voice actor Nolan North.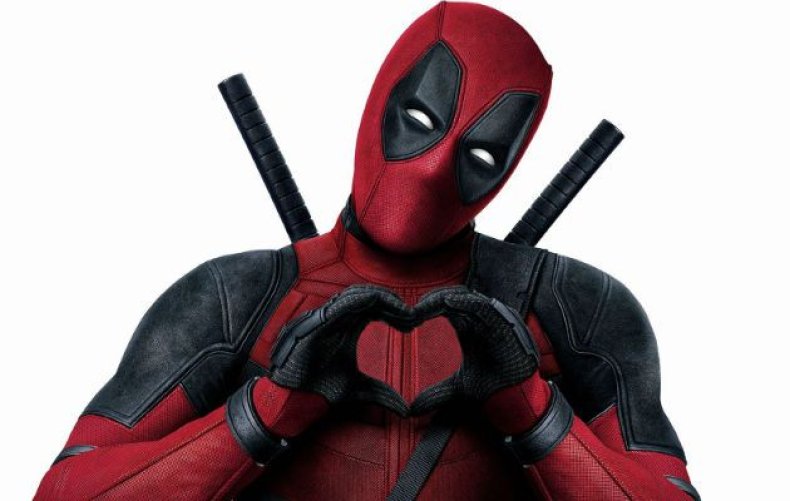 North played Deadpool in the animated movie Hulk Vs. which marked the first time the character had appeared in anything outside a comic book. North worked on Wolverine and the X-Men and, while not originally cast for the Deadpool role, producers who previously worked with him reached out to see if he could give it a try for Hulk Vs.
"Producer Craig Kyle brought me the script for Hulk Vs. and said 'Listen, we already recorded this with someone, but it's just not right. It needs to be a lot crazier and darker. We're going to let you watch the footage and make up stuff, and I just want you to do the same thing you do between takes when we're shooting our show.'" North told Newsweek. "I'm a bit irreverent, I've been told."
North says the process for recording that movie was similar to a game he would play with his friends. They would mute the TV and make up new dialogue for the action on-screen, which is what he did for his Hulk Vs. audition. Producers preferred North's take on Deadpool, and he became the unofficial voice for the character. He later reprised the role for a number of games like Ultimate Marvel vs Capcom 3 and the Deadpool game.
When asked his thoughts on Reynolds' big-screen version of the character, North had nothing but praise. "I think he's great, and I don't think anyone could play Deadpool better," he said. "It's just perfect."
While North and Reynolds didn't compare notes about the character, he knows that Reynolds watched Hulk Vs. "I always thought it was someone putting me on, but someone said he praised Deadpool [in Hulk Vs.], and asked the producers who did it and said he nailed it. If that's true that he said that, and recently I think I got some confirmation that that's true, I'm flattered."
As for Reynolds' thoughts on North's portrayal of Deadpool, he can be seen in a recent YouTube video playing the Deadpool game with Jacksepticeye. Once Reynolds sits down in front of the game, he asks "Is this the Nolan North version? He's super funny. I love Nolan North."
Sounds like these two should just get a room already!
So what do you think? Do you have a favorite Deadpool actor? Which incarnation of the character has been your favorite? Let us know your thoughts in the comments section below.