Will Klaus Die to Save Hope in 'The Originals' Series Finale?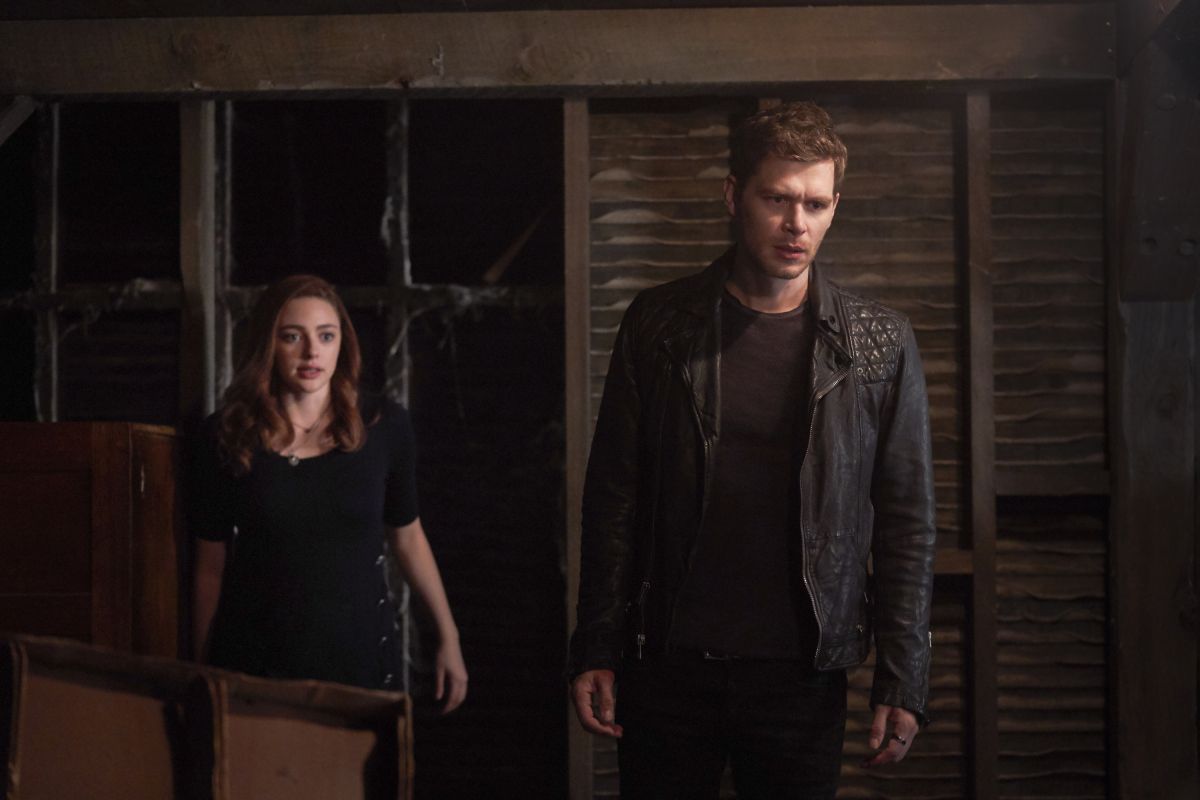 All Klaus had to do to complete his plan and save his daughter's life was push a stake into his own heart when the penultimate episode of The Originals ended Wednesday.
The Hollow, the spirit of a powerful witch, possessed Hope Mikaelson (Summer Fontana) in Season 4. In the finale, witch Vincent Griffith (Yusuf Gatewood) took it from her and divided it among her father Klaus (Joseph Morgan) and his siblings, Elijah (Daniel Gillies), Rebekah (Claire Holt) and Kol (Nathaniel Buzolic).
As the first vampires, their bodies were powerful enough to contain it. They and Hope couldn't be near each other or the Hollow could find its way back together to terrorize the world. Each time they reunited, another apocalyptic event—including a rain of blood—occurred. Hope (Danielle Rose Russell) cast a spell to take the Hollow back before the death of all firstborns in Season 5.
The Hollow's dark magic was killing Hope, and in the penultimate episode of the CW series, Klaus put a plan in action to save her. He brought Hope to Mystic Falls and to his friend, Caroline (Candice King). He had her twin daughters, witches who could siphon magic, take the Hollow from Hope and put it in him. When Elijah found him after the spell, Klaus was about to kill himself using a white oak stake to make sure the Hollow would be gone for good.
As the trailer for the series finale, "When the Saints Go Marching In," shows, Klaus isn't going to take his own life at the site where the twins cast the spell. He returns home to New Orleans for what he calls his funeral. The Mikaelson family reunites at least one more time in the preview and the photos TVLine posted Wednesday.
"There's going to be some really wonderful happy endings and there's going to be some really beautiful, if not tragic, endings, and I think that's the point when you look at this family that's lived for a thousand years in this cycle of codependency, and dysfunction, and abuse, and have found their way back to each other time and again," The Originals creator Julie Plec said at San Diego Comic-Con, according to Entertainment Weekly Saturday.
Whatever happens in the series finale, Klaus' plan to save his daughter "will change the lives of the Mikaelson family forever," the CW's official description teases.
However it changes the family, Hope is going to survive. Legacies, The Originals' spinoff, focuses on her at the Salvatore School for supernatural kids in Mystic Falls. It premieres Thursday, October 25 at 9 p.m. ET.
The Originals series finale airs Wednesday, August 1 at 9 p.m. ET on the CW.