Everything We Know About 'The Originals' Spinoff 'Legacies'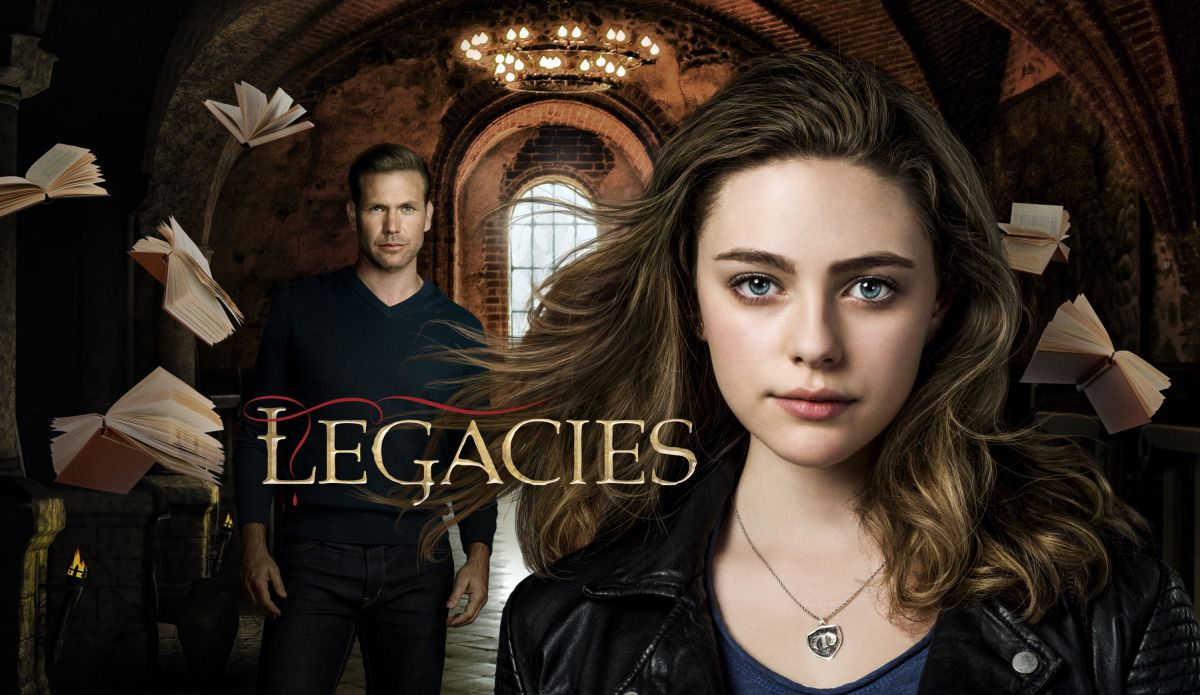 The Originals is ending next week, but the spinoff Legacies is coming in October. The CW debuted a trailer at San Diego Comic-Con Saturday.
Legacies will follow tribrid Hope Mikaelson (Danielle Rose Russell), the daughter of a werewolf and one of the first vampires and granddaughter of an evil witch. "When we're young, we're taught the difference between a hero and a villain, good and evil, a savior and a lost cause, but what if the truth is that the only difference is just who's telling the story?" Hope asks in the trailer.
There's only one school for her and others like her, fighting against their nature telling them to be evil: the Salvatore Boarding School in Mystic Falls. Outsiders think it's a school for troubled kids, but it's "a safe space" for supernatural youth, creator Julie Plec told Us Weekly Tuesday. It's a place for different species—like vampires, werewolves and witches—to learn to live together instead of fighting each other as they have for centuries.
Unlike on The Vampire Diaries, which aired from 2009 to 2017, and its spinoff, The Originals, which premiered in 2013, Legacies focuses on younger vampires. They're "messy teenagers who are making mistakes," Russell told ExtraTV Monday. They are their actual ages of 16 and 17, not vampires who have been around for centuries and only look young.
Those mistakes may be why the kids at the school must follow two important rules, as Hope details in the trailer. No one can know who they are or what they can do, and they can't get close to the locals, who don't know about the monsters in their town. Hope learns the consequences of breaking the second rule with human Landon (Aria Shahghasemi). By "opening up to an innocent," she opens the door to "something that could bring us all to our knees," she says.
While the series will explore Hope's relationship with Landon, fans may not see Alaric Saltzman, Salvatore School's headmaster, looking for love. "Any time he gets close to love, he starts to get very uncomfortable," Matt Davis told TVLine Tuesday. His character gave love a shot on The Vampire Diaries, but the women in his life kept dying horribly.
Alaric isn't the only TVD character appearing or at least referenced on Legacies. Caroline (Candice King), with whom Alaric has twin girls, is part of the school, referenced and alive, but "absent for mysterious reasons" when it begins, Plec told TVLine.
Matt Donovan (Zach Roerig), who survived TVD as a human, is the sheriff in Mystic Falls and tries to protect the small town from the monsters. Because the locals don't know the town's history, they see him as "the crazy local conspiracy theorist," the creator told Us Weekly.
Legacies premieres Thursday, October 25 at 9 p.m. ET on The CW.