Orinda Shooting: Multiple People Shot at Halloween Party in California Airbnb Mansion
Four people are dead and several others are believed to be wounded after a shooting at a Halloween Party in California.
Contra Costa County Sheriff's Office responded to calls of gun fire at roughly 11 p.m. local time in the 100 block of Lucile Way, police said.
It was after a number of people attended a party hosted at a rented Airbnb mansion in Orinda, a city roughly 10 miles east of Berkeley and Oakland.
The Contra Costa County Sheriff's Office confirmed the four deaths in a short statement over Twitter.
"Orinda Police Department and Contra Costa County Office of the Sheriff are working a multiple shooting in Orinda," a statement on Twitter said. "Investigation is active. Details coming later."
A later statement added: "Orinda homicide update—four fatalities, several injuries. More details coming."
Newsweek has contacted Contra Costa County Sheriff's Office for comment.
Footage from the scene showed multiple people being wheeled into ambulances before being taken to hospital. Several people could be seen limping as they were helped away.
Two police helicopters were also present alongside the heavily armed police that could be seen cordoning off the street.
Neighbors of the house where the shooting took place told local reporters that the property was rented through Airbnb. One man told Fox KTVU that he phoned the owner of the house upon hearing gunfire who also confirmed that the mansion was rented out through the site.
The Airbnb listing of the luxury 3,500 square foot house describes it as a "beautiful, open, light-filled" home that is fifteen minutes away from San Francisco.
It sleeps 12, has two fireplaces and a yoga room, in addition to being remodeled to have custom tilework and new hardwood floors.
The mansion party was advertised on Instagram and other social media and those interested in attending were asked to send a private message for the address.
It also asked users to "bring your own booze" and "bring your own weed."
The posting displayed the Instagram handles of several men believed to be the organizers.
Although two accounts have since been deactivated, footage from one account viewed by Newsweek showed hundreds of people inside the property.
A spokesperson for Airbnb told Newsweek they are horrified by the events that took place and that the company was assisting in ongoing investigations.
"We are horrified by this tragedy and are in close communication with Chief David Cook of Orinda Police to offer our support with his investigation into who committed this senseless violence," the spokesperson said.
"Additionally, we have taken action to ban the booking guest from our platform. Our thoughts are with the loved ones of the victims of this abhorrent act as well as the neighbors of the home."
The shooting seems to be the latest in a trend for violence to erupt at Halloween parties in the last several years.
On Tuesday, also in California, three people—identified as Maurice Poe Jr., 25, Ricardo Torres, 28, and Melvin Williams, 25—were killed and nine others were injured at a Halloween party in Long Beach's Rose Park neighborhood, Long Beach Press-Telegram reported. Police in the area are still trying to hunt down the gunman.
Two people were killed and 12 others were injured during a Halloween party on Sunday night in Greenville, Texas, and police are still trying to track the suspect in that case, Mercury News reported.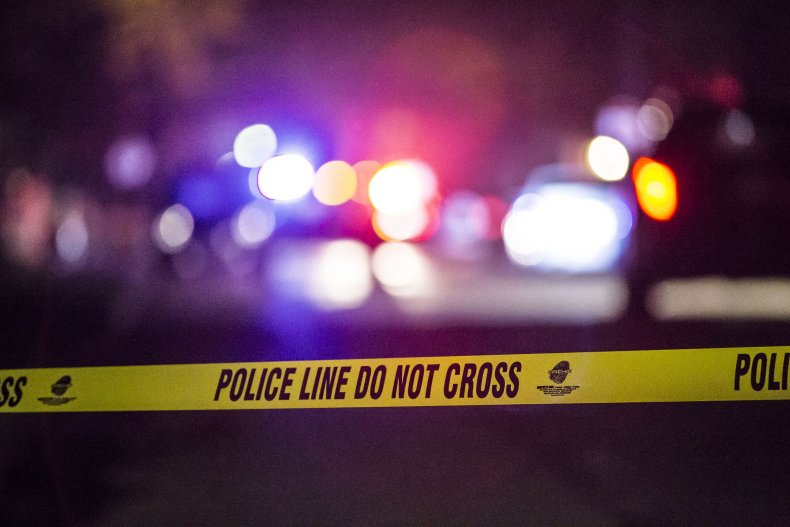 This story has been updated to include a statement from Airbnb.