Orionid Meteor Shower: How to Live Stream the Light Show of Shooting Stars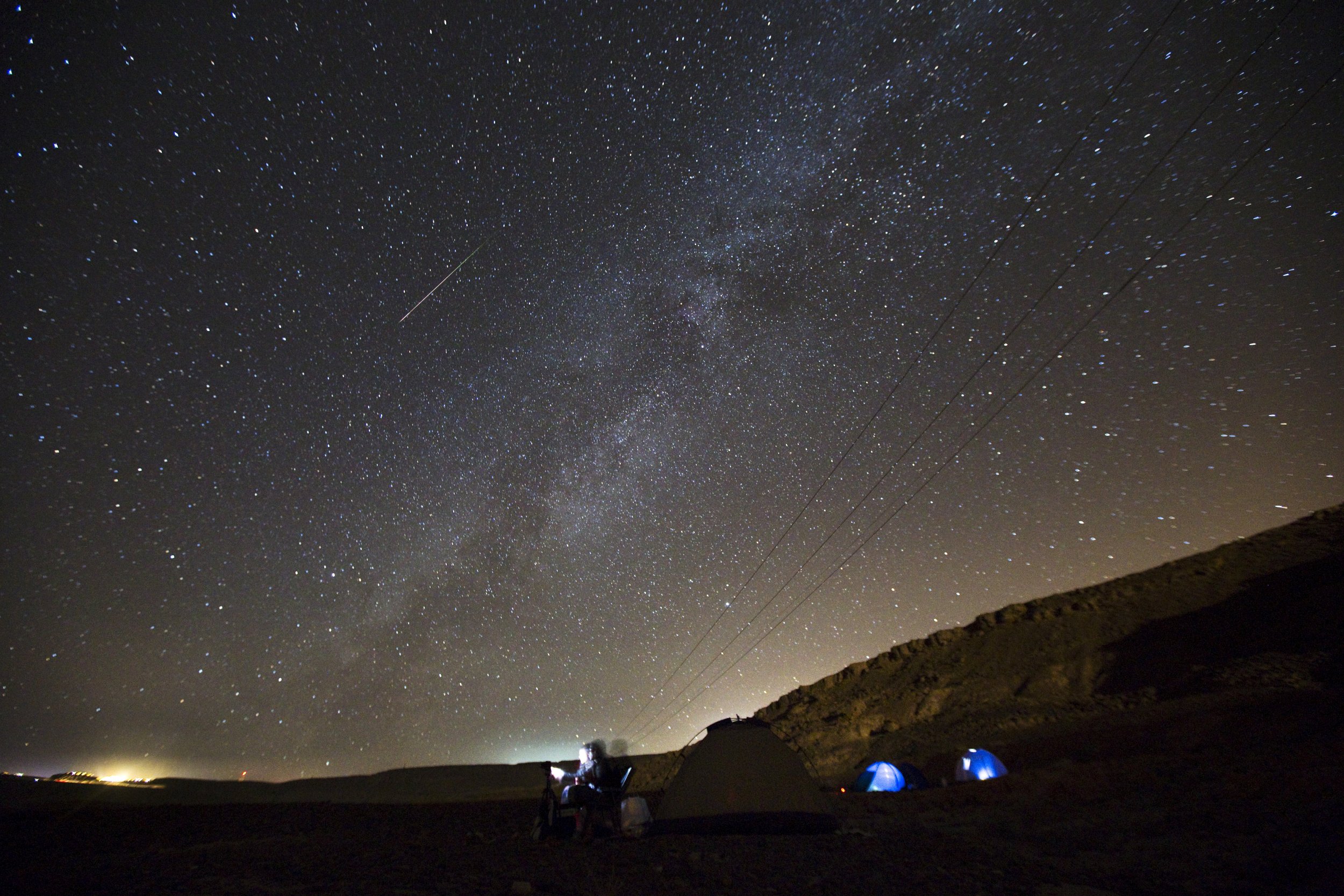 Getting to the path of totality to watch the Great American Eclipse was, for many, difficult and expensive. Hotel rooms were booked years in advance, and rooms cost as much as $1,500 a night. For many migrating eclipse chasers it required a degree of advanced planning and the ability to take time off work or school.
And though this weekend's Orionid meteor shower will be visible, as NASA's Bill Cooke told Newsweek, around the world, they're not the brightest shooting stars. So they won't be so visible in cities, suburbs, or anywhere with real light pollution. You'll need to go someplace truly dark. For many people, that won't be possible.
But that doesn't mean you have to miss out.
While NASA won't be live streaming the meteor shower as they did with the Great American Eclipse, there are other means of watching meteor showers from home.
The website Slooh hosts live feeds from their observatories in the Canary Islands and Chile. The website offers multiple feeds, which can all be watched for free. Users do have to pay in order to control the telescopes remotely or take snapshots of the images they see.
So while you might struggle to get a clear view of the 20 meteors per hour in Nashville or Chicago, you can see them crystal clear from the comfort of your home. Even if you're somewhere quiet in the Northwest, the Plains, or along the East Coast—all places where rain or snow showers are expected to interfere with visibility—you can still watch the show.
For those who are out in the countryside with clear visibility (congratulations to the eastern Dakotas and Nebraska), technology can still help out. The American Meteor Society offers a free smartphone app that helps users pinpoint the best spots to observe. The app has a function where observers point their screens toward the sky and swipe their fingers in the direction of the meteors they observe. That crowdsourced data gets sent back to the AMS and helps them generate a crowdsourced log of each meteor shower.
So if you have access to a computer or smartphone, weather be damned, this weekend meteor shower can be truly "egalitarian."