Orlando Bloom's Nude Photos Are One Hell of a Publicity Stunt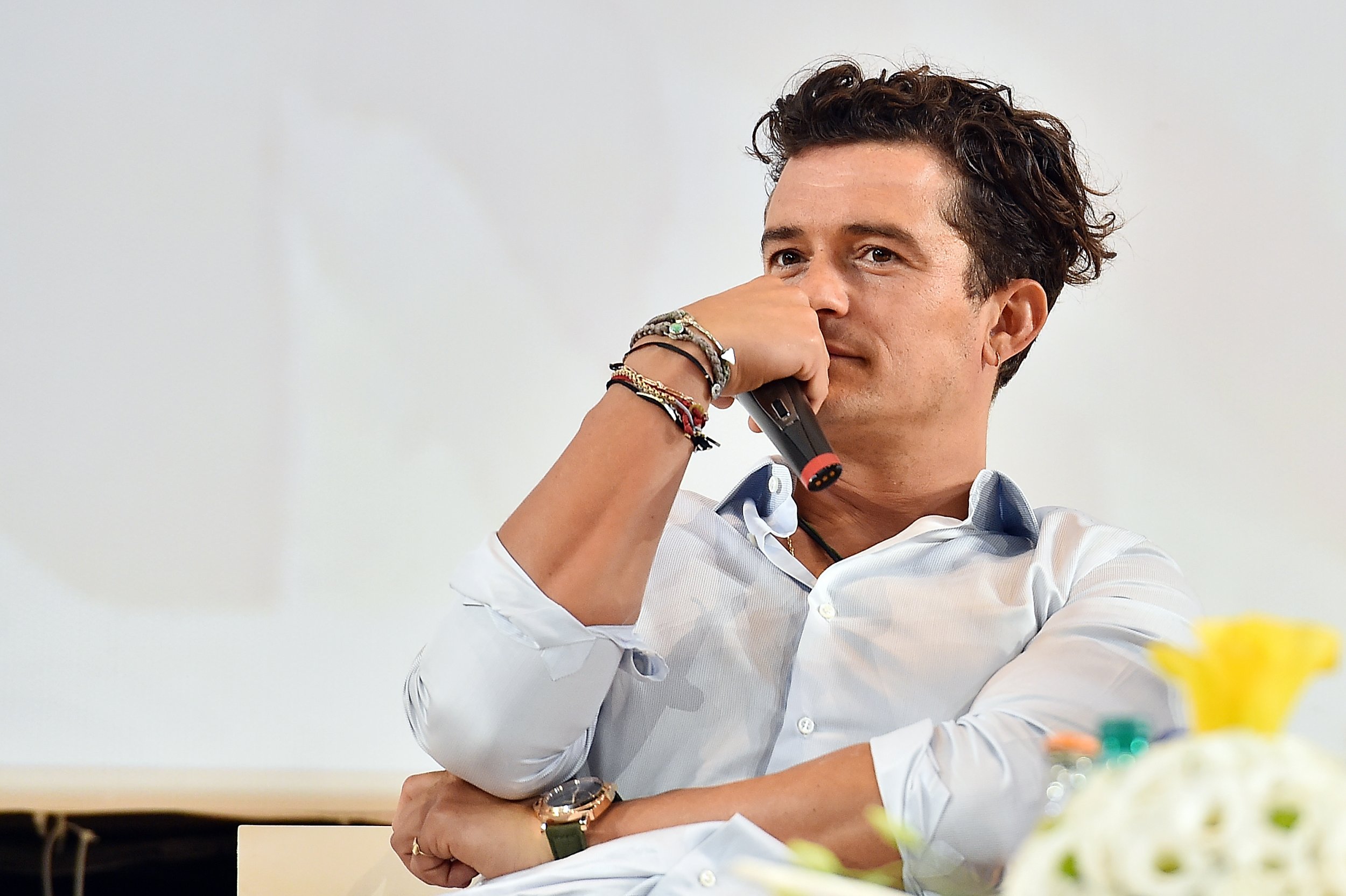 Pretend for a moment you are an A-list movie star. You're a sex symbol currently dating a celebrity musician who routinely lands on the sexiest/hottest/most beautiful lists. Paparazzi follow you regularly. You are vacationing in a destination popular among your celebrity cohorts and make the decision to go paddle-boarding with your bikini-clad girlfriend and bare all. Are you going to be shocked if photos of you in all your glory emerge shortly thereafter?
To me, the obvious answer is no. Somehow, Orlando Bloom feels "frustrated," "angry" and "mortified" (according to "insiders" close to Bloom and girlfriend Katy Perry) that the New York Daily News leaked pictures of the couple's adventures in Sardinia, which quickly went viral and brought out the Twitterverse's creativity .
Tom Brady will sit out the first four games of the upcoming NFL season because an independent report found it "more probable than not" that he knew of deflated footballs that broke the rules. It is "more probable than not" that Bloom knew exactly what he was doing by paddle-boarding in the buff. It's more probable than not that Bloom executed one hell of a publicity stunt.
He's now in the first act of an ageless script that celebrities routinely turn to following "private" moments going public thanks to the paparazzi and cell phones. The first thing to do is express frustration and anger. The next is the exclusive interview with a celebrity chat show, such as Access Hollywood or Extra, where the celebrity will talk about how compromised he feels. He should mention the cliché that celebrities are people too and are entitled to privacy, prompting admirers and fans to "awww" together in unison. The third act happens when those fans see his next hit movie and think to themselves how likeable and classy he came off during the interview. Revealing any alternative wouldn't elicit as much sympathy.
As a celebrity, you're accustomed to the 24/7 on-camera life you live. When you have the popularity and fame of someone like Bloom—not to mention as a couple with Perry—you know there's a good chance your next sneeze will end up as a GIF on Twitter. That's why it's so hard to buy his "frustration" and "anger" as anything more than an act. With leaked photos, celebrities surely have the expectation—or very well should by now—that these moments will surface to the public. The exception to the rule is the rare circumstance when a celebrity's privacy is truly invaded, like with sportscaster Erin Andrews, when she was secretly filmed naked in her hotel room by a peeping Tom stalker. There is a major contrast between that and naked paddle-boarding in the open.
Regardless of the intent behind Bloom's personal episode of Dating Naked, the pictures are great for his career. The confident shots tremendously increase his celebrity status and earning potential. The female population is rejoicing over these photos. Any number of tickets for Bloom's next blockbuster may be influenced by these pictures.
If Bloom is being genuine and somehow did not expect to see the photos, that is an unfortunate part of the price you pay as a celebrity. Opportunities to land off-camera, unscripted photos are rare due to Instagram and Snapchat. Celebrities are now leveraging these platforms to generate revenue themselves. When you're a celebrity, you might not be able to go out to dinner without someone asking to take a selfie with you. You might not be able to paddle-board naked without someone catching it on camera. Being one of the world's highest-paid actors has its drawbacks.
Eric Schiffer is an international expert in reputation, brand and political strategy in his roles as chairman and CEO of The Patriarch Organization and ReputationManagementConsultants.com.