Pulse Survivor: Their Deaths Mean Nothing if We Don't Honor Them with Action | Opinion
Honor them with action.
For the last three years, that phrase has become a reassuring mantra woven into my daily ritual—a way to mute the pain of loss and find a sense of purpose. Wake up. Brush my teeth. Face the day. Honor them with action.
On June 12, 2016, I escaped Pulse Nightclub with my life. The memories of that night are still vivid. The cold running water of the bathroom sink. The jarring sound of an assault rifle. The tangy smell of blood and gunsmoke. With my heart beating through my chest, I bolted for an open door and slipped outside. My best friends, Drew Leinonen and Juan Guerrero, and 47 others never got the chance to join me.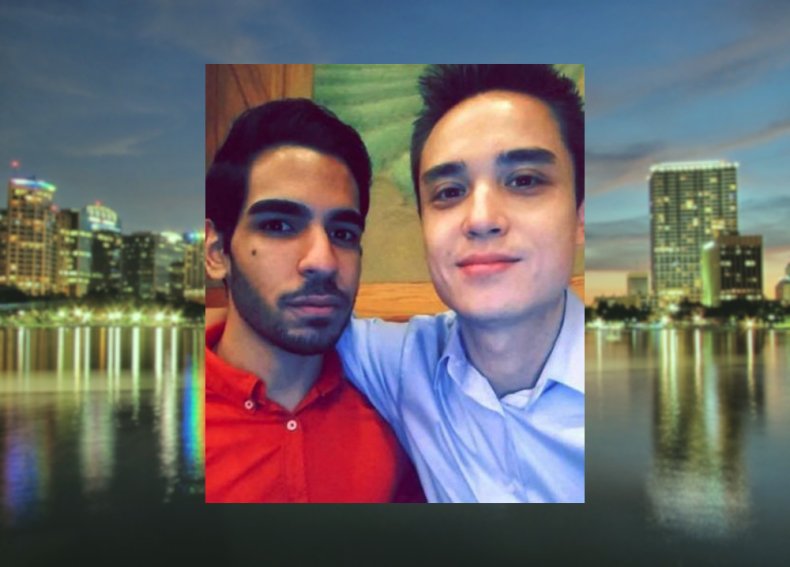 Though it has been three years, I can still remember how paralyzed I was by the realization that the world might never know Drew and Juan. The world would never know the silly laughs they shared. Or the way they could light up a room with electric energy. In one terrifying moment, my friends became victims of the same national cycle that follows mass shootings: thoughts, prayers, rinse, repeat. For my entire life, I had been a part of that cycle, glancing at someone else's horror, then changing the channel as quickly as I could. Now that the tragedy was my own, I knew that if I failed to create a legacy for Drew and Juan, I would consign them to be faceless victims forever.
If June 12, 2016, was ever going to stand for more than fear and violence, the entire country would need to honor the victims with our fight, our action.
Now, "honor them with action" is more than my quiet promise. It is a brazen call to service, a rallying cry, a demand for change. What started in 2016 as a hashtag for people to show solidarity has grown into a movement. This year, Honor Them With Action will bring organizations and individuals together with one common purpose: taking action in our communities to uproot bigotry. Honor Them With Action is now a week of service dedicated to protecting the most vulnerable among us. Because the legacy of Pulse that is worth fighting for is one where love and compassion overcome fear and hatred.
I learned a lot from Drew and Juan. They taught me to keep an open mind. They showed me that unconditional love isn't a fairy tale. And they helped me to see that the only way to create a world we can be proud of is to create it together. For far too long, I changed the channel on someone else's tragedy. I sent my thoughts and prayers, but quietly praised God that it wasn't me. What I failed to realize is that any community under attack is my community under attack. Each of us is called upon to lift up the things that unite us and reject the forces that seek to tear us apart.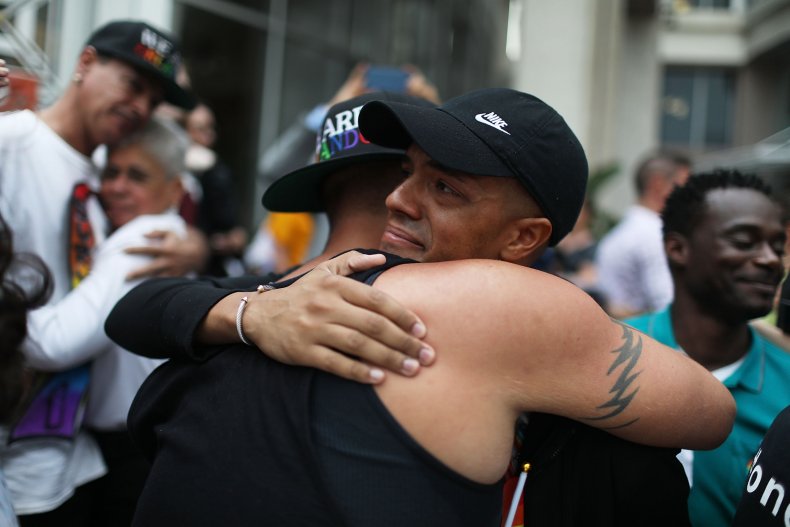 Three years after Pulse, that call is stronger than ever. Gun violence ravages our neighborhoods. Transgender Americans are under assault. LGBTQ civil rights hang in the balance. Instead of shrinking with fear, we must rise to the challenge. Empower young people. Protest injustice. Live proudly and unashamed. Now is the time for us to honor the ones we've lost too soon not with words, but with courage, strength and action.
In today's political climate, it's easy to feel as if the odds are stacked against us. It's easy to feel defeated by leaders who refuse to act or be discouraged by a system that doesn't seem to care. But tragedy taught me something—we can never be victims so long as we are warriors. Drew and Juan are not just names on a list. The 47 others are not just notches on a growing body count. Instead, they have become our call to action. We ensure that they live on as a reminder of our obligation to fight for a world they would be proud of.
Wake up. Brush my teeth. Face the day. Honor them with action. I hope you'll join me.
Brandon Wolf survived the mass shooting at the Pulse nightclub in Orlando, Florida, on June 12, 2016, that killed 49 people and injured many more. He is the co-founder and vice president of the Dru Project, a nonprofit working to uplift and empower LGBTQ youth, and the media relations manager for Equality Florida, the state's largest LGBTQ advocacy organization.
The opinions expressed in this op-ed are the writer's own.