Pulse Shooter's Wife Noor Salman Denounced ISIS And Terrorism On Facebook A Year Before Orlando Attack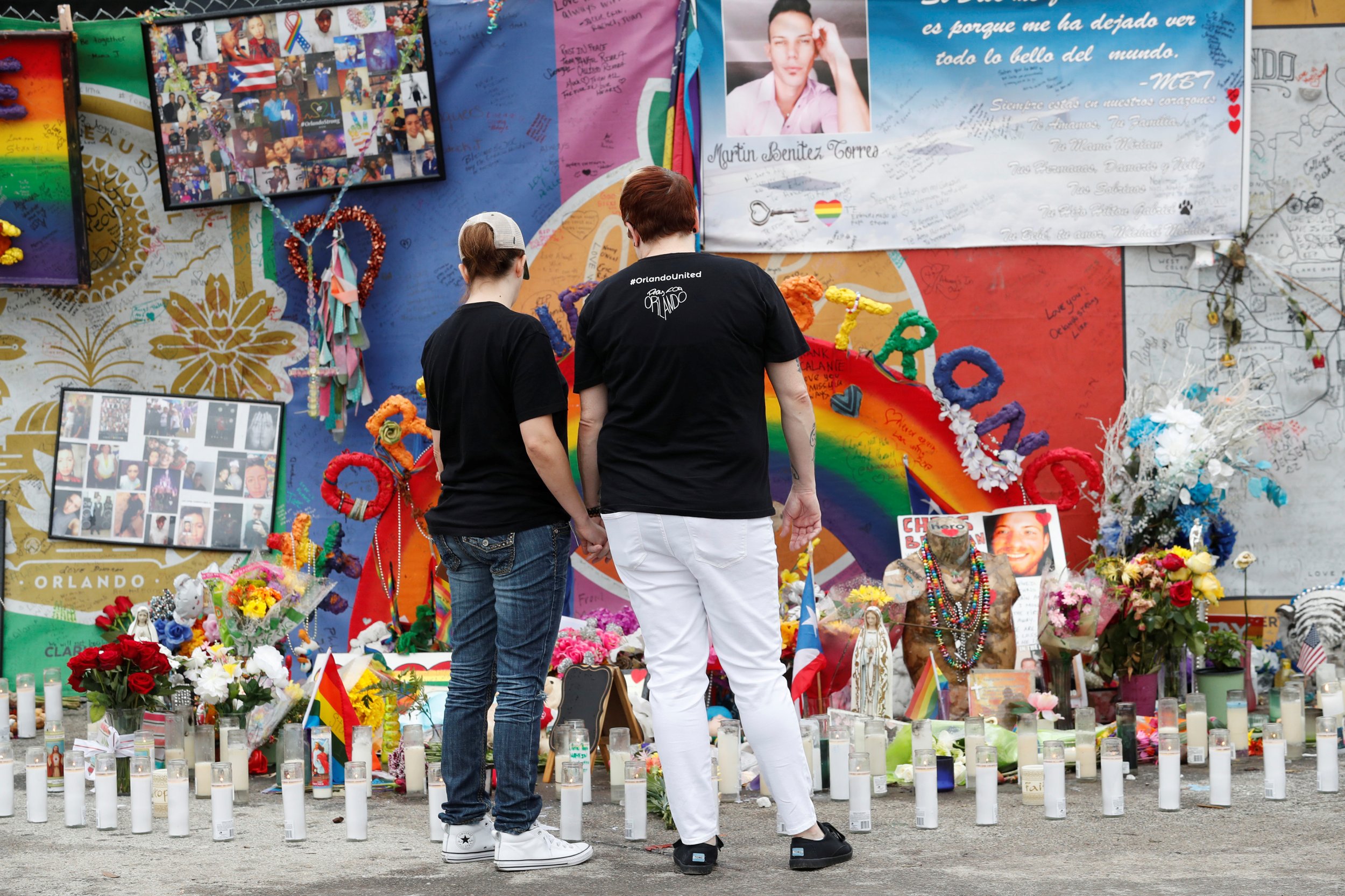 The wife of Orlando mass shooter Omar Mateen denounced the Islamic State militant group in a series of Facebook posts, saying the group isn't Muslim—a stark difference from her late husband, who pledged allegiance to the terror group as he gunned down 49 people at an LGBT nightclub.
Noor Salman's past posts are included in court documents filed Thursday by the lawyers defending her against federal charges of obstruction of justice and aiding and abetting her husband's massacre.
"I don't consider the people that do terrorist attacks Muslim...Islam is a peaceful and beautiful religion if followed right," Salman posted on Facebook in 2015, the documents show. "Sure we have tempers sometimes we are loud, curse or throw a shoe but never has a bomb been dropped in my parents home only the 'F' bomb when things got crazy."
In another post, apparently responding to a video of ISIS militants burning a Jordanian pilot alive, she wrote, "Isis messed with the wrong people i'm proud of jordan they aren't all talk and pose for pictures unlike some people a leader takes action!!"
Salman's lawyers contend that she never supported Islamic terrorism and had no idea of her husband's plans to attack the Pulse nightclub last June. It was the deadliest mass shooting in modern U.S. history until the Las Vegas rampage last month that killed 58 people at a country music concert.
During the hours-long attack, Mateen took hostages and told a 911 dispatchers he was killing in the name of ISIS.
"This is Mateen. I want to let you know I'm in Orlando and I did the shooting," he told a dispatcher. "I pledge my allegiance to [Abu Bakr al-Baghdadi] of the Islamic State."
For 16 hours after the attack, the FBI grilled Salman on her husband and what she knew. Prosecutors say she discussed seeing Mateen watching ISIS recruitment videos with their son, and leaving with guns and ammunition the day before the shooting. She also allegedly helped him scout out other locations for a possible attack, including Walt Disney World.
Salman also said Mateen spent about $30,000 on guns and ammo ahead of the attack, federal agents said.
Salman's lawyers said she endured domestic abuse and also "suffers from Post-Traumatic Stress Disorder." They said she has a learning disability and received "special education services" while in high school, adding "she struggles with abstract thinking," the new documents show.
After her arrest in January, Salman was placed on suicide watch, but a psychiatrist who has examined her since said she poses a small risk of committing suicide.
Salman remains behind bars. Her trial is scheduled to start in March.