Orlando Massacre: Full Transcript of Shooter's 911 Calls Released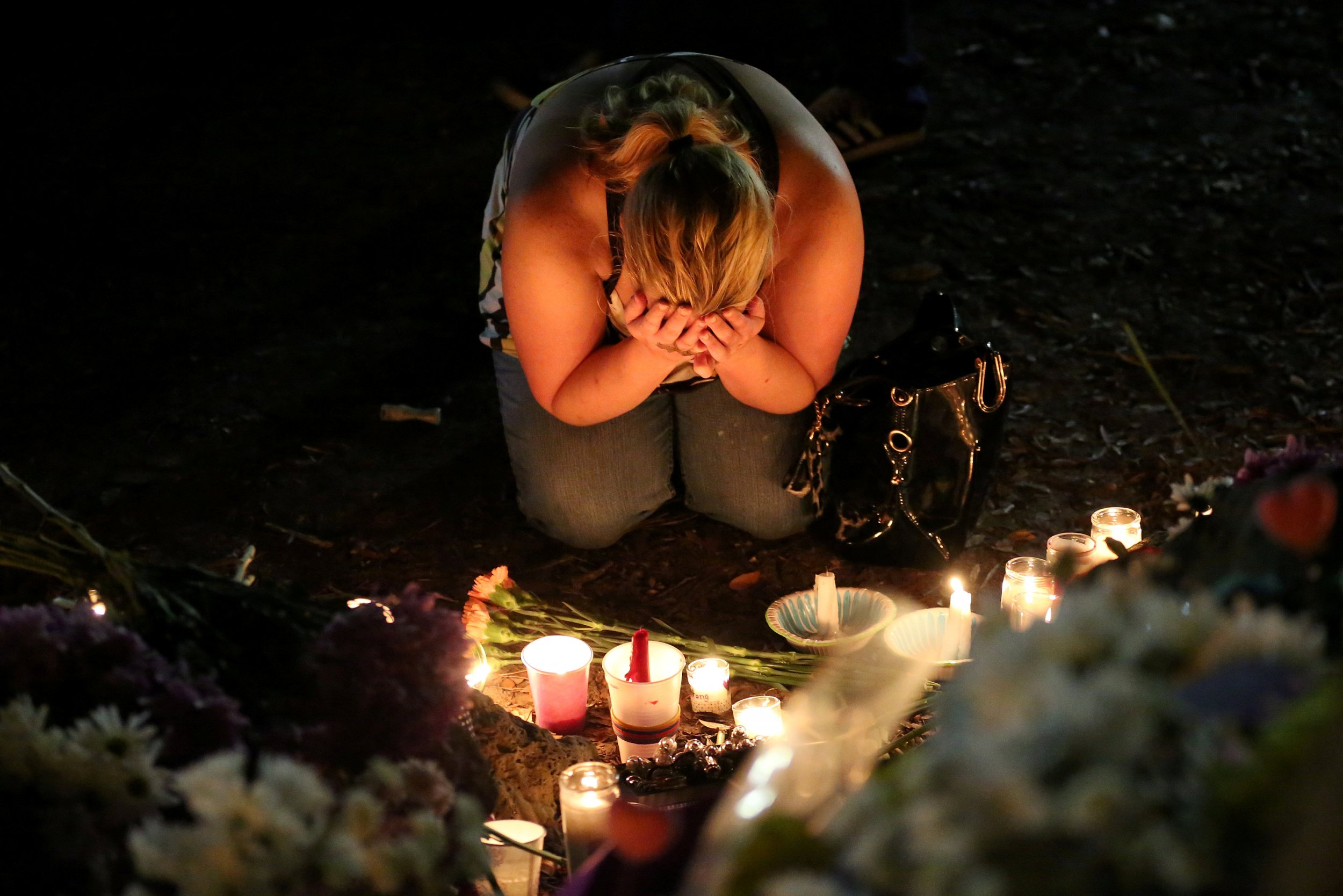 Updated | ORLANDO, Fla. (Reuters) - The U.S. Justice Department and the FBI on Monday released what they said was the complete transcript of the phone conversation between the Orlando, Florida, shooter and 911 police operators as he threatened to strap explosives to his hostages.
The release of the full transcript came a few hours after the FBI had issued an edited transcript of the calls.
In the full transcript, the gunman, Omar Mateen, is quoted pledging allegiance to Islamic State leader Abu Bakr al-Baghdadi.
Mateen, 29, killed 49 people at a gay nightclub in Florida on June 12, in the deadliest mass shooting in modern U.S. history. He threatened to detonate a car rigged with bombs and to strap hostages into explosive vests, according to transcripts of the 911 calls he made while police tried to rescue people trapped in the club.
The FBI and Justice Department said they had released a redacted transcript of the conversations because of sensitivity to the interests of survivors and victims' families, and the integrity of the investigation.
But the first transcript led U.S. House of Representative Speaker Paul Ryan and other politicians to call for the release of a full transcript after a political battle over gun violence brewed in the U.S. Congress.
Mateen's conversations with a dispatcher and crisis negotiators were made public as police sought to fend off criticism that they may have acted too slowly to end a three-hour standoff at the Pulse nightclub in Orlando.
"You people are gonna get it and I'm gonna ignite it if they try to do anything stupid," Mateen said during one of the calls, according to the FBI transcript.
This article has been updated to reflect that the FBI released the full transcript.