Orlando Nightclub Gunman Omar Mateen Had Secret Sex Life With Escorts, Federal Court Documents Show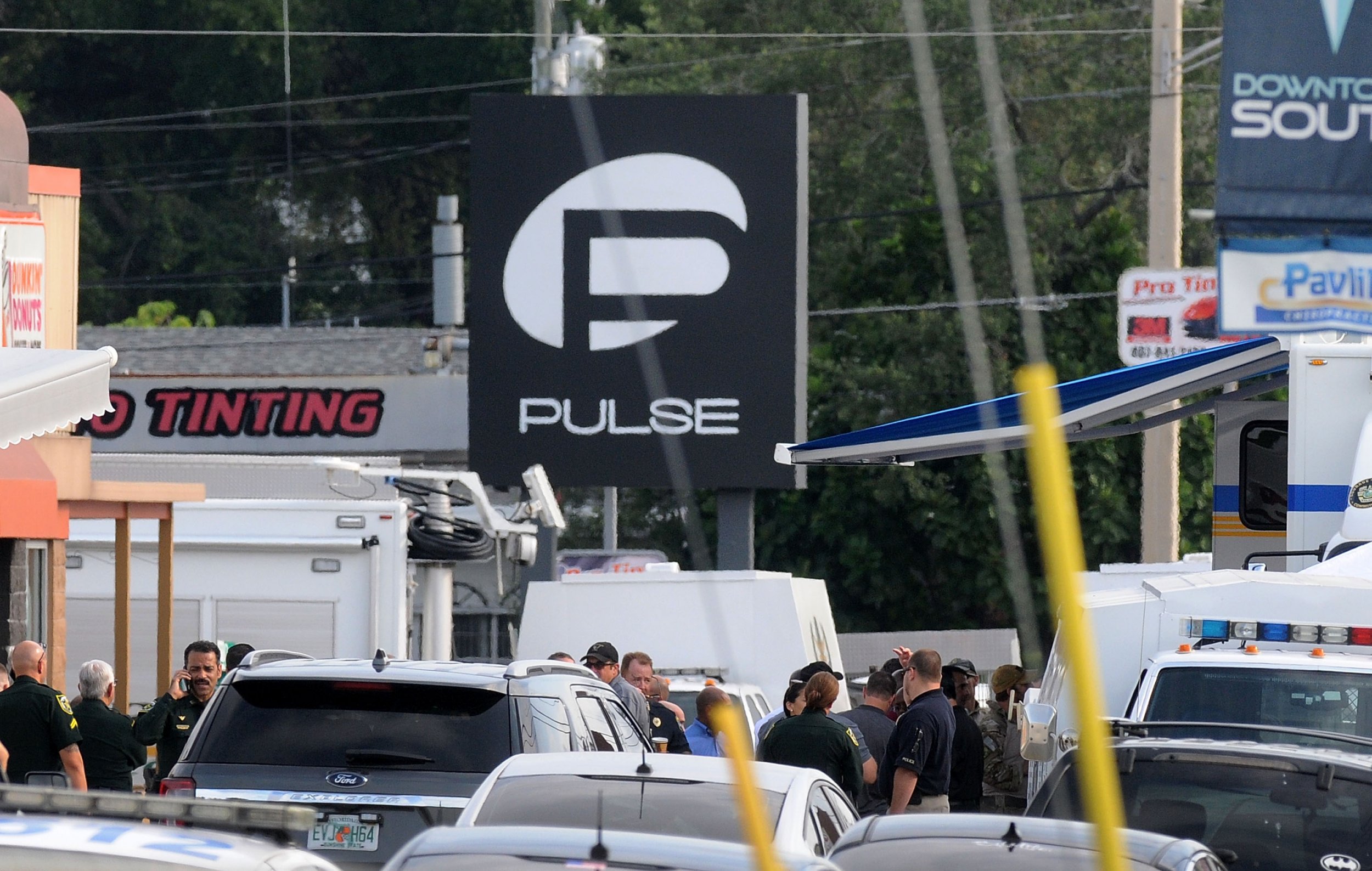 The gunman who targeted a LGBT nightclub in Florida last year had a secret sex life that included using escorts and dating services such as Plenty of Fish, and asking a friend to cover for him—all to cheat on his wife.
The disclosures came from federal court documents filed Monday in the criminal case against gunman Omar Mateen's wife, Noor Salman, who faces charges of obstruction of justice and aiding and abetting Mateen's massacre at the Pulse nightclub in Orlando last summer. Forty-nine people were killed and at least 68 others injured, and Mateen was killed by authorities after they raided the club.
Salman's lawyers offered evidence of Mateen's sexual escapades to show that he would constantly lie to her about where he was and that she had no idea where he was going when he left their South Florida home to travel more than 100 miles to Orlando.
Federal authorities have said she lied to investigators about her husband, knew about his attack and concocted a cover story for him. Text messages included in Monday's filing show the couple's conversation before the attack happened.
At 5:55 p.m., before the attack started, Salman texted her husband, "If ur mom calls say Nimo invited you out and Noor wants to stay home."
She sent a second message that said, "She asked where you were xoxo. Love you."
Salman's attorneys say federal authorities are taking these texts to mean that she helped Mateen create a cover story—but her attorneys say she was merely repeating what Mateen told her before he left their home.
Her attorneys say Mateen used his friend, identified only as Nemo, to cover for his secret sex life. Authorities interviewed Nemo, who told them Mateen would go on dates and be "hooking up with older women," and would lie to his wife and say they were together.
"He was married, but he went behind his wife's back and did a lot of stuff on the side on whatever website," Nemo told authorities during a videotaped interview, the documents show. "Plenty of Fish or wherever it was. Arab Lounge. He even mentioned Craigslist to me. Hooking up with women. Hooking up with older women."
Federal authorities also interviewed more than 10 women Mateen talked to on these websites. He tried to have sex with four of the women and had a yearlong affair with at least one of them. That ended in March 2016—about three months before his killing spree, court documents show.
Mateen also "regularly" contacted escorts looking for sex, the court filing shows. Salman's attorneys say she had no idea about the affairs.
The court documents mention Mateen having sex only with women, even though unverified reports have pointed to the possibility of Mateen being gay, having sex with men and possibly targeting the Pulse club because of his sexual orientation.
The FBI has not corroborated any of the reports but instead said he was a lone wolf attacker who idolized the Islamic State militant group (ISIS) and carried out the shooting because of his radical views, which he detailed in 911 calls with hostage negotiators and a dispatcher.
The court filing also mentions videos inside the club that show Mateen killing clubgoers, along with videos showing him and his wife at a gun range in 2014 and at a mosque days before the attack.
Salman's attorneys are saying the videos, transcripts of 911 calls made during the attack and the couple's spending records should not be allowed in court. A judge has yet to rule on the request,
Her trial is scheduled to start in March.