Orlando Shooting Attack Victims Won't Have to Pay Medical Bills, Hospitals Say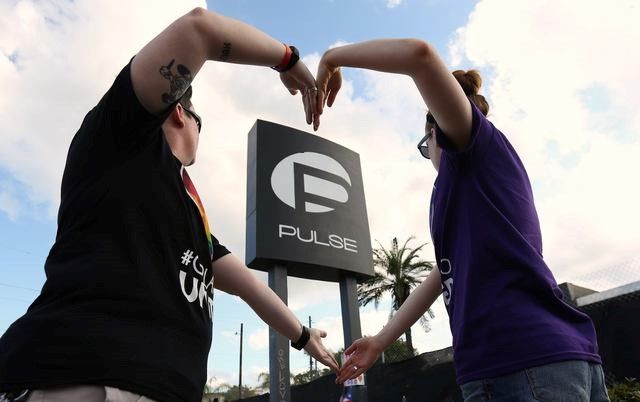 Dozens of people who were injured during the Pulse nightclub shooting attack in Orlando will have their health care costs waived.
Orlando Health, a health care network, and Florida Hospital, part of the Florida Hospital Healthcare system, said on Wednesday that survivors of the June attack won't have to pay for out-of-pocket medical costs. Orlando Health said it plans to absorb an estimated $5.5 million or more in care costs. Orlando Health includes the Orlando Regional Medical Center, which is situated a few blocks from Pulse and treated 44 people admitted after the shooting.
The news is no doubt a welcome relief for survivors of the shooting who ended up saddled with enormous medical costs. Mario Lopez, 34, told The Orlando Sentinel that he was facing a $20,000 bill for a seven-hour visit to the hospital.
On June 12, a gunman opened fire inside Pulse, a popular LGBT nightclub, and killed 49 people. One person remains hospitalized in Orlando Regional Medical Center, according to The Orlando Sentinel. In total, 53 people required immediate medical attention.
"The Pulse shooting was a horrendous tragedy for the victims, their families and our entire community," said Orlando Health President and CEO David Strong in a statement. "During this very trying time, many organizations, individuals and charities have reached out to Orlando Health to show their support. This is simply our way of paying that kindness forward."
Orlando Health also said that the families of the nine patients who died shortly after being admitted to the hospital after the shooting will not be billed for those costs. In a statement, Orlando Health said it is "exploring numerous options to help the victims of the Pulse nightclub tragedy address immediate and ongoing medical costs," including state and federal funds, private insurance, disability insurance, Florida's crime victim compensation program, or charity.
Florida Health CEO Daryl Tol said in a statement he hopes that waiving victims' medical costs "can add to the heart and goodwill that defines Orlando." Florida Hospital treated 12 survivors of the attack. Florida Health said it won't bill insurance companies for treatment or for any follow-up surgeries, The Orlando Sentinel reports.
Florida Health said the costs it plans to absorb total around $525,000.