Orlando Shooter's Father Hosted Satellite TV Show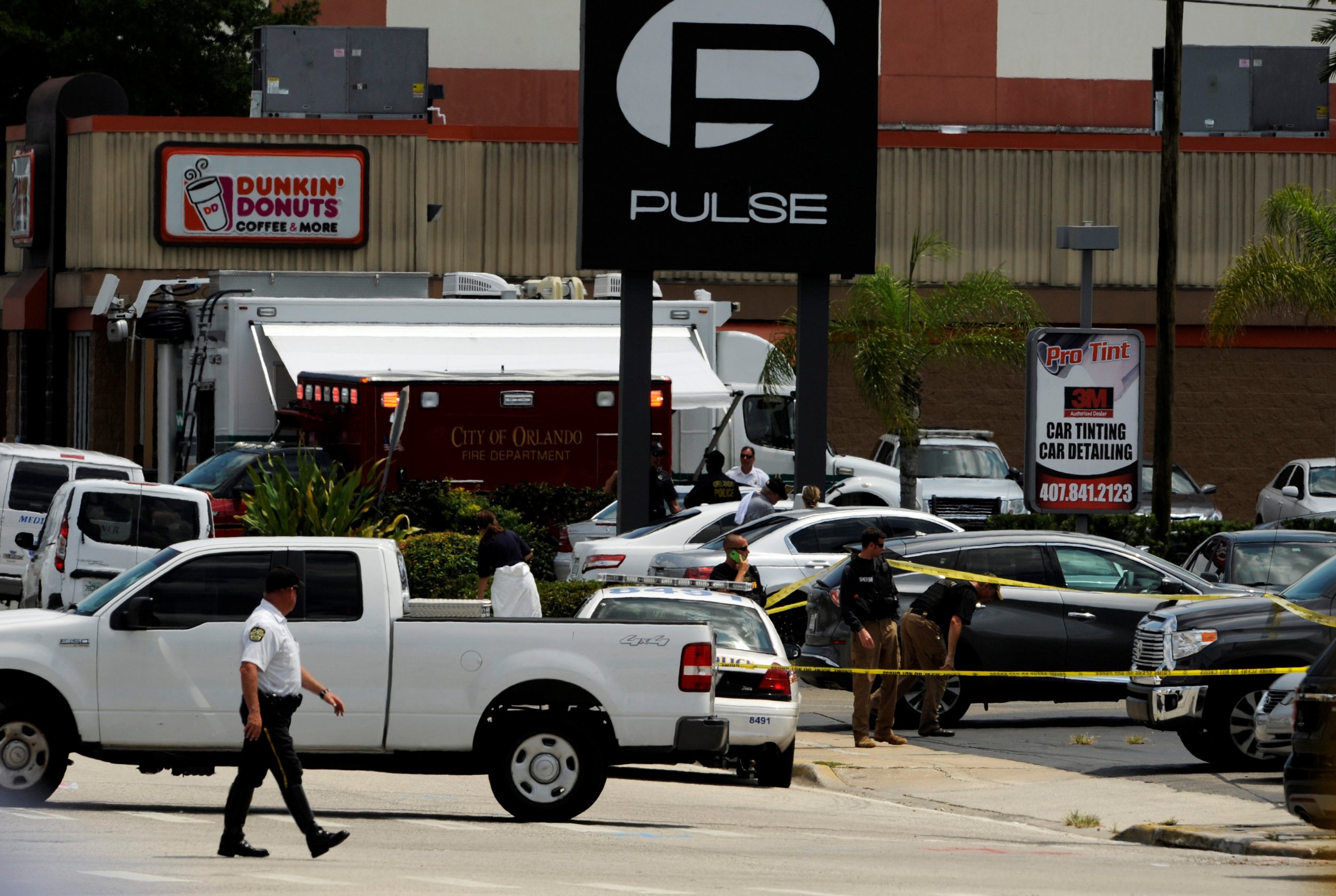 WASHINGTON (Reuters) - The Afghan-born father of Omar Mateen, the man police identified as the gunman who killed 50 people at a packed gay nightclub in Florida on Sunday, hosted a political show on an U.S.-based Afghan satellite channel that took a hard anti-Pakistan line.
In an interview with NBC News on Sunday, Seddique Mateen, also known as Mir Siddique, said his son's rampage had "nothing to do with religion."
He described an incident in downtown Miami in which his son saw two men kissing in front of his wife and child and he became very angry.
"We are saying we are apologizing for the whole incident," NBC News quoted him as saying. "We weren't aware of any action he is taking. We are in shock like the whole country."
Seddique Mateen lives in Florida, according to public records, but it was not immediately known when came to the United States. He did not immediately return messages left on his phone, which appeared to be turned off, or respond to an email.
Omar Khatab, the owner of the California-based satellite channel Payam-e-Afghan, said in an interview that Seddique Mateen occasionally bought time on his channel to broadcast a show called "Durand Jirga," which focused in part on the disputed Durand Line, the frontier between Afghanistan and Pakistan demarcated by the Indian subcontinent's former British rulers.
"Three or four times a year, he would show up in Southern California," Khatab said in a phone interview on Sunday. "He'd talk for about two to three hours. He'd buy his own time and come here and broadcast and leave within a day."
Khatab said Seddique Mateen's political views were largely anti-Pakistan.
One of Seddique Mateen's videos refers to the "killer ISI"—the acronym for Pakistan's main military-run intelligence service—and says the agency is the "creator and father of the world's terrorism."
U.S. officials have accused Pakistani intelligence of backing violence against U.S. targets in Afghanistan, although Pakistan denies the allegations.
A U.S. congressman said Omar Mateen, a 29-year-old Florida resident and U.S. citizen, may have pledged allegiance to the Islamic State militant group.
U.S. officials cautioned that they had no immediate evidence of any direct connection with Islamic State or other foreign extremist group, nor had they uncovered any contacts between the gunman and any such group.
Fifty-three people were wounded in the rampage. It was the deadliest single U.S. mass shooting incident, eclipsing the 2007 massacre of 32 people at Virginia Tech university.
Seddique Mateen interviewed Afghan President Ashraf Ghani in January 2014, according to a video posted on his YouTube channel. The interview touched on economic development and youth unemployment in Afghanistan. Khatab said Mateen conducted the interview in Kabul and brought it to California for broadcast.