Ethiopian Protesters Subject to 'Lethal Force': HRW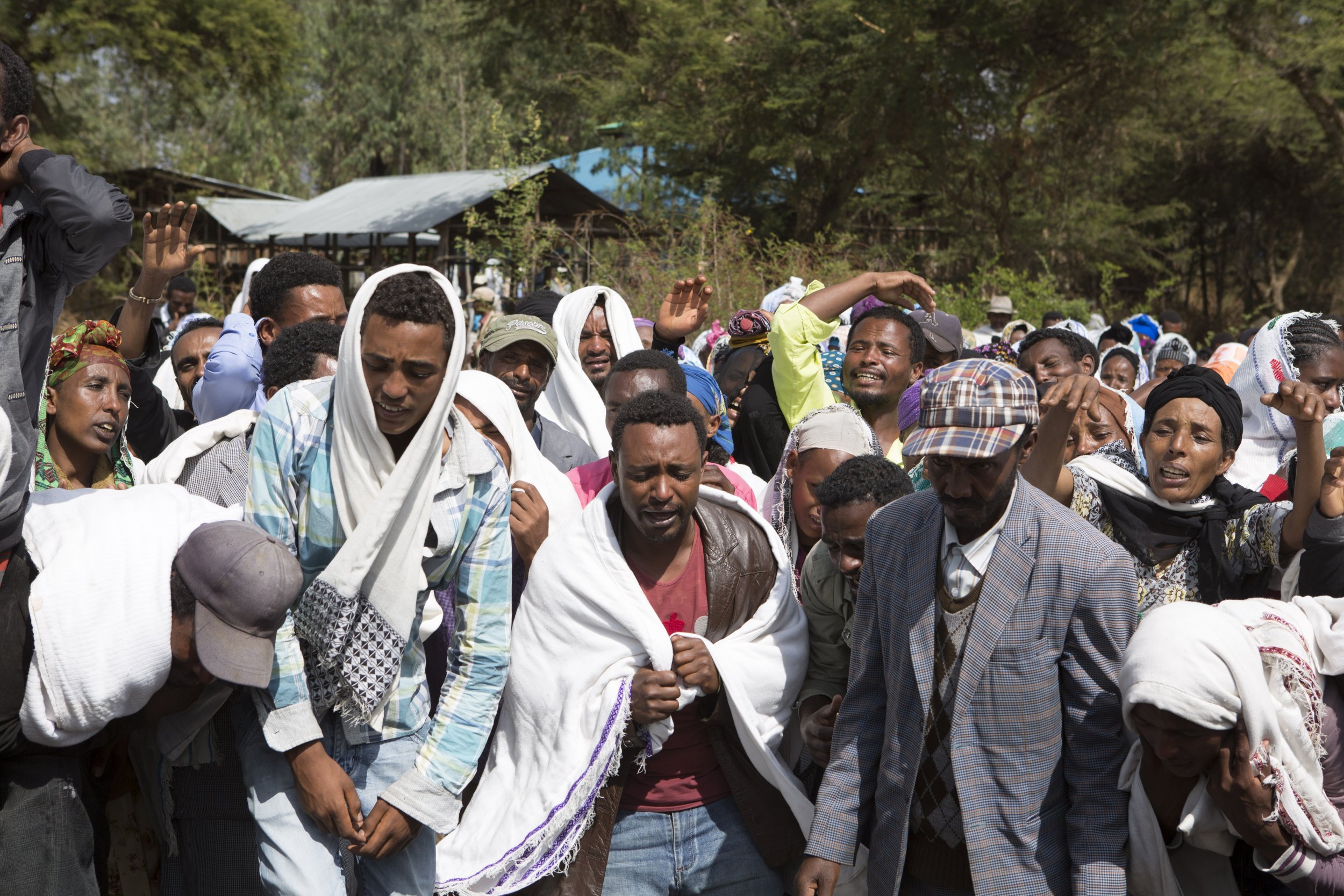 Ethiopian security forces are guilty of "lethal force" in an ongoing crackdown against opponents of the expansion of the capital Addis Ababa, according to Human Rights Watch (HRW).
Protests have been ongoing in Ethiopia's Oromia region—home to the Oromo, the country's majority ethnic group—since November 2015 over plans to expand the capital. The government wanted to take over territory in parts of Oromia surrounding Addis, which could have potentially resulted in loss of farming land and forced evictions of farmers from one of the country's most arable regions. At least 140 protesters had been killed by January 7, according to HRW.
The Addis expansion plans were dropped later in January but the protests and crackdown have continued unabated. HRW claims to have documented "almost daily" instances of killings and arbitrary arrests by security forces since the start of 2016. These include the detention of thousands of protesters without trial and security forces allegedly firing on peaceful protesters, including a wedding party and unarmed Oromo students.
"We believe that the vast majority of protests have been peaceful and certainly started peacefully, and that they have been met with lethal force in many circumstances," says Leslie Lefkow, HRW's deputy Africa director. "The violent suppression has exacerbated the grievances and people don't trust the government."
The governing Ethiopian People's Revolutionary Democratic Front (EPRDF) has clashed with the country's Oromo before, which constituted some 25 million out of the total population of 74 million at the last census in 2007. An October 2014 report by Amnesty International claimed that at least 5,000 Oromo had been arrested between 2011 and 2014 based on suspected opposition to the government. Leading members of the opposition Oromo Federalist Congress party, including deputy chairman Bekele Gerba, have also been arrested in connection with the latest protests. Gerba remains in detention.
Newsweek contacted Abiy Berhane, the Ethiopian ambassador to the U.K., for a response to the allegations but received no reply. Ethiopian Communications Minister Getachew Reda told the BBC that the allegations were "an absolute lie" and called it a "stroke of magic" that HRW had produced the report without a presence in Ethiopia. The minister added that armed gangs of protesters had carried out attacks on public buildings and were "trying to stir up emotions in the public."
"This is a very typical Ethiopian government response. Their knee-jerk reaction to allegations of human rights violations is denial," says Lefkow. "To deny the killings and deaths and brutality is not the right message to send to people who are angry and frustrated about the violence they are experiencing at the hands of their police and military."
Lefkow says that the protests over Addis' expansion are an outpouring of a "much broader and deeper range of grievances" among the Oromo community. "There's a deep vein of frustration among many Oromo for what they feel has been decades of political and cultural marginalization by successive governments. These protests have tapped into that," says Lefkow.
The Ethiopian government has accused the Oromo Liberation Front—a secessionist movement that has been waging an independence struggle since 1973—and opposition group Ginbot 7 of involvement in the protests. Both are classified as terrorist organizations by the government. Ethiopian Prime Minister Hailemariam Desalegn said in a televised address in December 2015 that "destructive forces" were masterminding the protests and that the government would "take merciless legitimate action against any force bent on destabilizing the area."