Democratic 2020 Primary Fundraising: O'Rourke Leads Field in Per-Day Donations but Buttigieg Is Surprise Package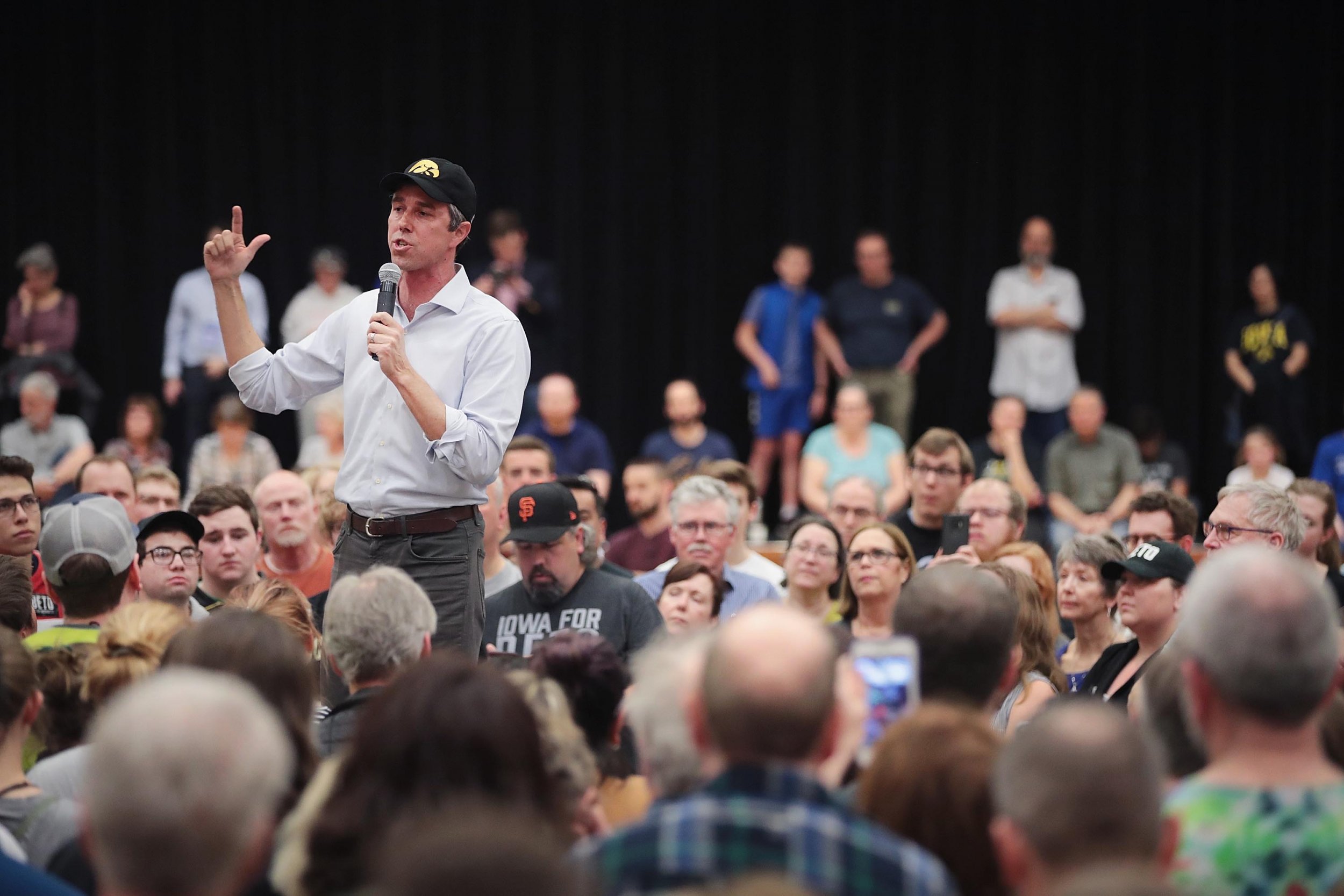 Beto O'Rourke led the 2020 Democratic field in daily fundraising, bringing in an average of more than $520,547 per day, according to reports released by the Federal Election Commission.
Presidential candidates were required to file fundraising reports for the first quarter of 2019, which ended on March 31, by Monday.
O'Rourke, who officially declared his candidacy on March 14, earned close to $9.4 million in just 18 days. His campaign said that it received 218,000 contributions, and that the average donation was $43.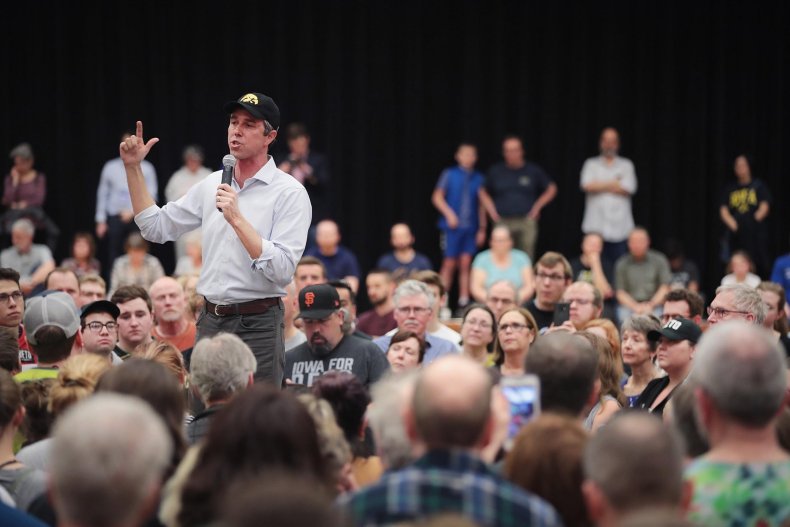 Vermont Senator Bernie Sanders, who far out-raised other Democrats in the first quarter by bringing in almost $18.2 million, received an average of about $443,568 per day.
There was a large drop off in daily fundraising below the O'Rourke and Sanders. California Senator Kamala Harris fundraised over $12 million since declaring her presidency on January 21, meaning she earned an average of $171,773 per day.
Amid a sharp rise in the polls, Pete Buttigieg, the mayor of South Bend, Indiana, brought in an average of $104,208 per day. Buttigieg announced he was starting a presidential exploratory for the White House on January 23 and has received almost $7.1 million since. He officially launched his campaign on Sunday.
Senator Cory Booker, who declared his candidacy on February 1, raised over $5 million, or an average of $85,498 per day. Booker received only 16 percent of that $5 million from donations of $200 or less, according to CNN. Kirsten Gillibrand, the New York senator who is also running for the White House, also received 16 percent of the early $3 million she raised from small donations.
Sanders received 84 percent in small donations. Senator Elizabeth Warren, who brought in $6 million, received 70 percent of her raised money from such contributions.
Only six Democratic contenders—Sanders, Warren, O'Rourke, Buttigieg, Tulsi Gabbard and Andrew Yang—received at least half of their fundraising amounts from small donations.
The large amounts earned by Sanders, O'Rourke and Harris were expected, Elaine Kamarck, Founding Director at the Brookings Institution's Center for Effective Public Management, told Newsweek. She noted that Sanders had run for president before, O'Rourke had drawn national attention during his 2018 Senate run challenging Ted Cruz and Harris serves the most populous state in the country, which also has the nation's largest economy.
"It's not surprising that people who've run before do well. It's indicative of national reach. But it doesn't necessarily mean that somebody else won't come and pass you by," Kamarck said, noting that the number of small donations received was a useful measure of appeal across the nation. "The only who's exceeded expectations is Mayor Pete. And we'll see if he can keep that up in the second quarter."