Orthodox Christians Are Less Religious and Don't Want to Listen to the Pope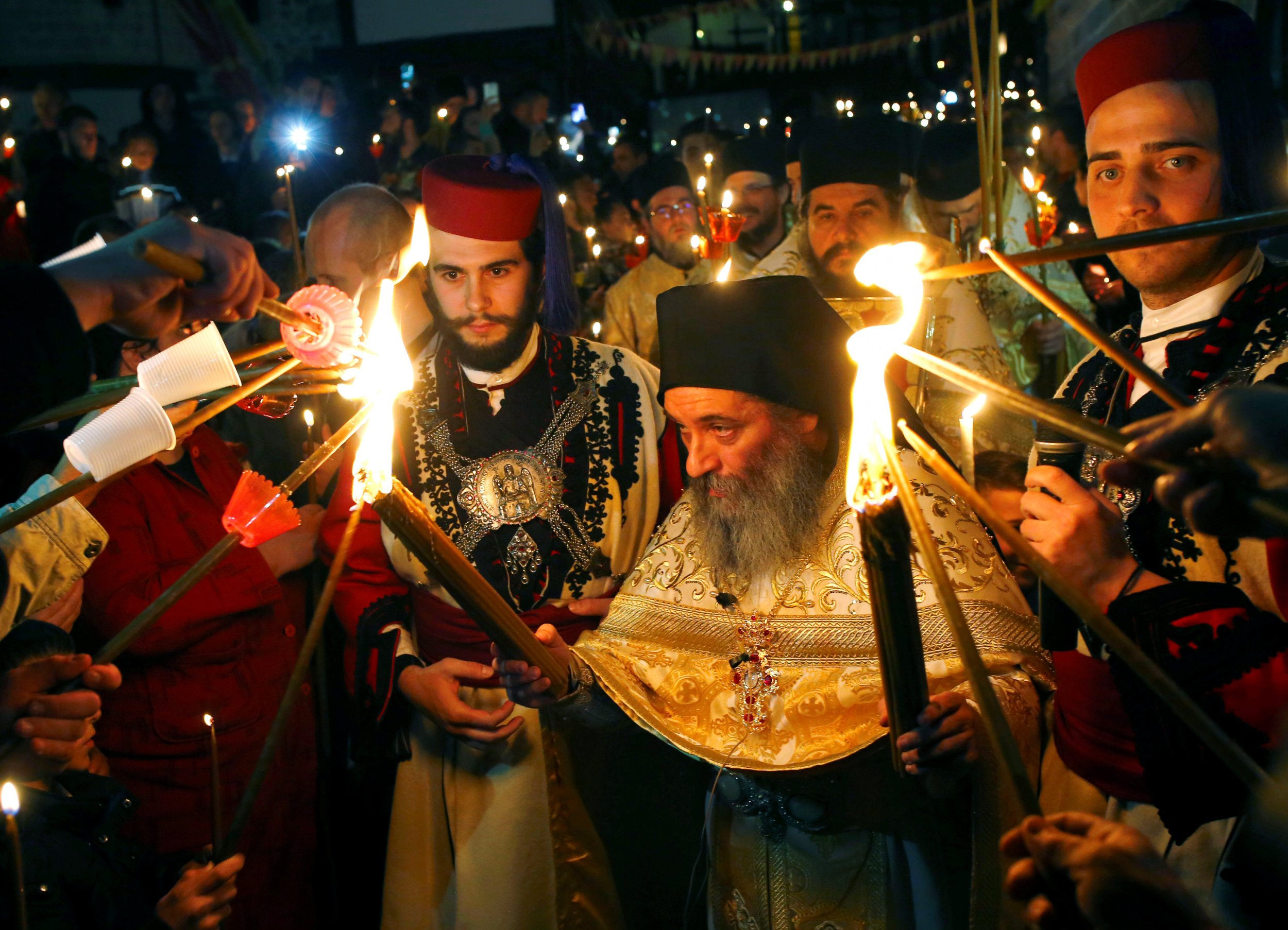 The Great Schism of 1054, when the Greek Orthodox Church officially split with the Catholic Church, still has reverberations across the globe.
Orthodox Christians have decreased as a share of the overall Christian population due to the swift rise in the number of Catholics and Protestants around the world, according to a new study by the Pew Research Center. Over the past 100 years, the number of Catholics and Protestants collectively quadrupled, and now only one in eight Christians, or 12 percent around the world, is Orthodox, down from one in five in 1910.
Nevertheless, very few Orthodox Christians say they would want to be reunited with the Catholic Church. Today, there are approximately 260 million Orthodox Christians around the world, and their beliefs still differ from those of their Catholic brethren who follow the teachings of the pope.
"The view that Eastern Orthodoxy and Roman Catholicism should reconcile is a minority position in every Orthodox population surveyed across Central and Eastern Europe, except Romania," the Pew study found. "At the same time, many Orthodox Christians declined to answer this question, perhaps reflecting ambivalence about the topic."
More than three quarters, or 77 percent, of the world's Orthodox Christians live in Eastern European countries like Russia. Still, many of the Orthodox Christians are not very religious, probably in large part due to the fact that communism forbade the practice of religion for many decades in the countries where Orthodoxy is most prevalent.
"In Russia, which has the world's largest Orthodox population (101 million), just 6 percent of Orthodox Christians say they attend church at least once a week, 15 percent say religion is "very important" in their lives and 18 percent say they pray daily," the study found.
Ethiopia, one of the only countries outside of Europe with a large Orthodox Christian population, is an outlier in this sense. In Ethiopia, 78 percent of Orthodox Christians say they attend religious services at least weekly, 98 percent say religion is "very important" in their lives, and 65 percent say they pray every day, the study found.
Similar to their Catholic counterparts, Orthodox Christians do not have progressive views when it comes to the rights of women and LGTB people. Most Orthodox Christians surveyed said homosexuality should not be tolerated. This was especially true in the tiny Caucasian countries of the former Soviet Union, Armenia and Georgia, where 98 and 93 percent of the populations said homosexuality shouldn't be tolerated.
Most Orthodox Christians also believe that women should not be ordained as priests.
These positions are similar to those of many devout Catholics. Nevertheless, Orthodox Christians are more likely to oppose reunification with the Catholic Church than Catholics who live in countries with large Orthodox populations, like Ukraine and Bosnia.
Pope Francis was the first Catholic Pope to meet with an Orthodox Patriarch since the split in 1054. Last year, Pope Francis met with Patriarch Kirill of Mosocow, head of the largest Orthodox church, in a historic meeting in Havana, Cuba.