'Fortnite' Hunting Party Secret Star Locations Week 1: Looking for Llamas
Season 6 of Fortnite has finally begun, bringing pets, spooky costumes and ghosts into the battle royale. Like seasons four and five, Epic Games has hidden secret battle star locations throughout the map. Once you are done with all the challenges for week one of the battle pass, you'll be able to find the location of a brand new star, giving you a little boost towards finishing your battle pass.
Hunting Party Star Location Week 1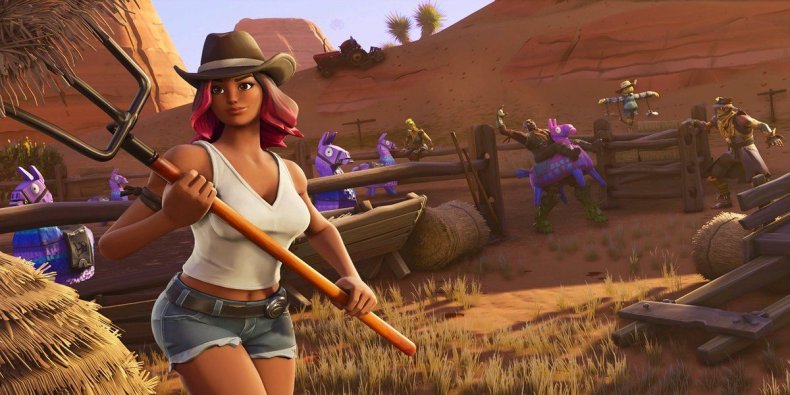 In the background of the week one loading screen, past the llamas over the ledge, you can see where the battle star is hanging out. Travel to the right of Paradise Palms, over the llama farm and you'll see the star. It should be chilling near a tractor, just waiting to get picked up.
Remember, you do have to complete every one of this week's missions, which can take a while. If you haven't completed all the missions yet and try to visit the farm, the star won't be there.