Osama Bin Laden's German Associate Charged With Plotting To Kill Americans And Supporting Al-Qaeda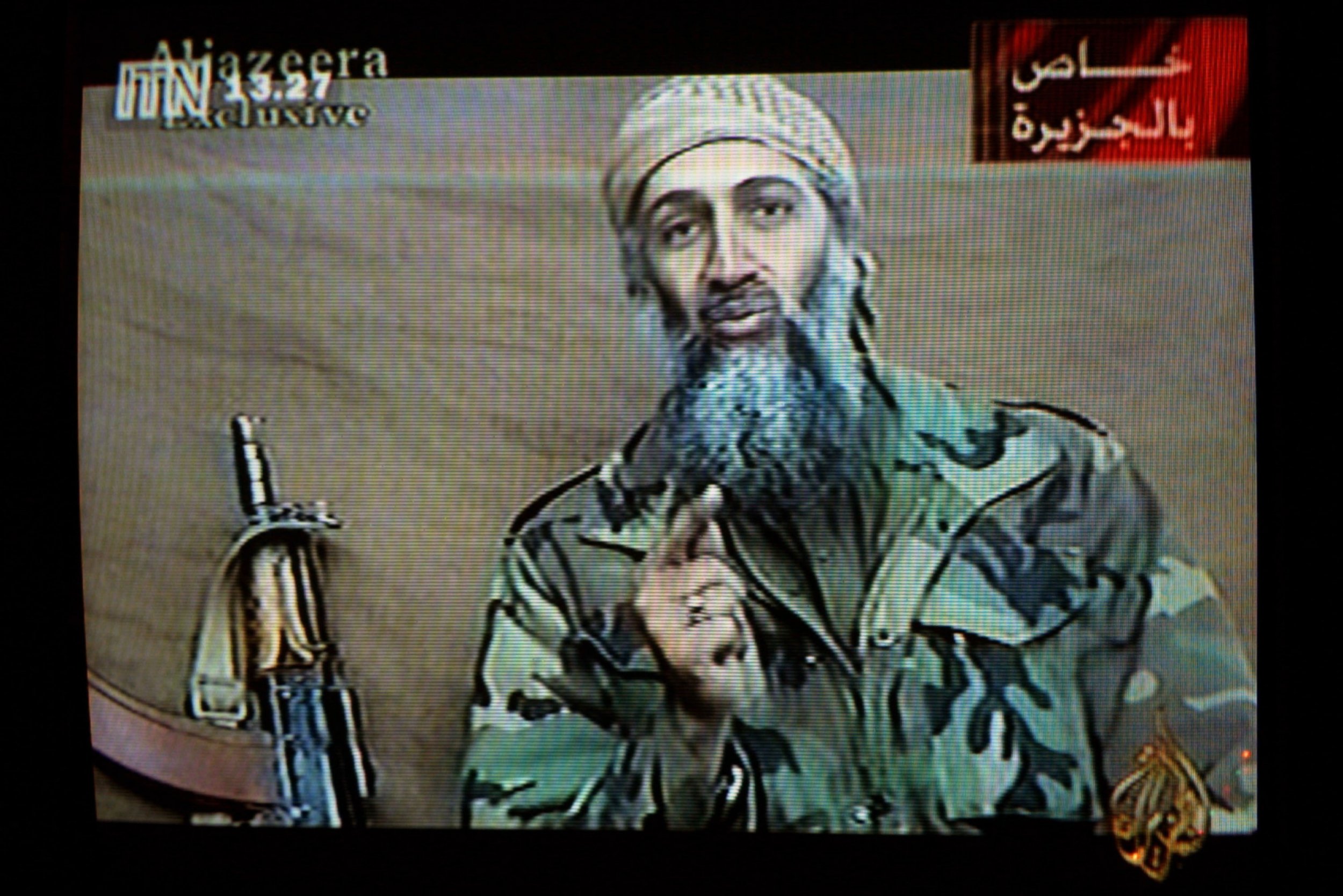 A German man who is said to have been an associate of former Al-Qaeda leader and 9/11 Attacks mastermind Osama Bin Laden has been charged with plotting to kill Americans, according to an unsealed indictment.
Christian Ganczarski is charged on four counts, and faces life in prison if convicted of the maximum sentence. He is accused of plotting attacks on Americans with Osama Bin Laden and Khalid Sheikh Mohammed, another ringleader behind the 2001 plane hijackings that killed almost 3,000 people in New York City.
Manhattan Attorney Geoffrey S. Berman said the 51-year-old had "provided critical support to the most prolific terrorists of our time." He is said to have traveled from Germany to Pakistan and Afghanistan, where the Al-Qaeda leadership was operating, on at least five occasions before the 9/11 attacks.
"The unsealing of the indictment exemplifies this office's commitment to the relentless pursuit and prosecution of those who seek to harm Americans," he said.
Ganczarski remains in a French prison, having served 15 years for his involvement in a 2002 Al-Qaeda assault on a mosque in Tunisia. The U.S. is seeking his extradition from France.
"Today we publicly announce charges against Ganczarski alleging that he participated in the planning of plots to kill Americans with high-level al Qaeda terrorists Khaled Shaikh Mohammad, Usama bin Laden and others," Berman said in a statement released on Wednesay.
Prosecutors say Ganczarski, who also went by the names Abu Mohamed al Amani, or Ibrahim the German, regularly interacted with Al-Qaeda leaders between the years 1999 and 2001 in the build-up to the 9/11 attacks.
He is charged with providing technological support and guidance to the jihadis, as well as arranging meetings between them and other individuals seeking to attack American interests.
"Ganczarski allegedly provided al-Qaeda with expertise in logistics, computers, radio communications and the maintenance of weapons systems that would be used against Americans soldiers after the 9/11 attacks," said NYPD Police Commissioner James P. O'Neill, adding that some of the equipment had come from Germany.
Among other incidents, prosecutors allege he attended a Bin Laden speech in early 2000, sitting in the front row alongside one of the jihadis who helped to plan the August 1998 bomb blasts at the U.S. embassies in Tanzanian capital Dar es Salaam, and Nairobi, the capital of Kenya. The blasts left more than 200 people dead.
Upon finding out last week that he may face extradition to the U.S., Ganczarski launched an razor blade attack on three prison guards, injuring them with the intention to kill, sources told AFP news agency. Regional director of prison services Alain Jego did not confirm the identity of the suspect but confirmed to AFP that "an inmate, who is finishing a long sentence and who risks being extradited to the United States, assaulted three agents with a blade."