Florida Prepares for First U.S. Execution of 2016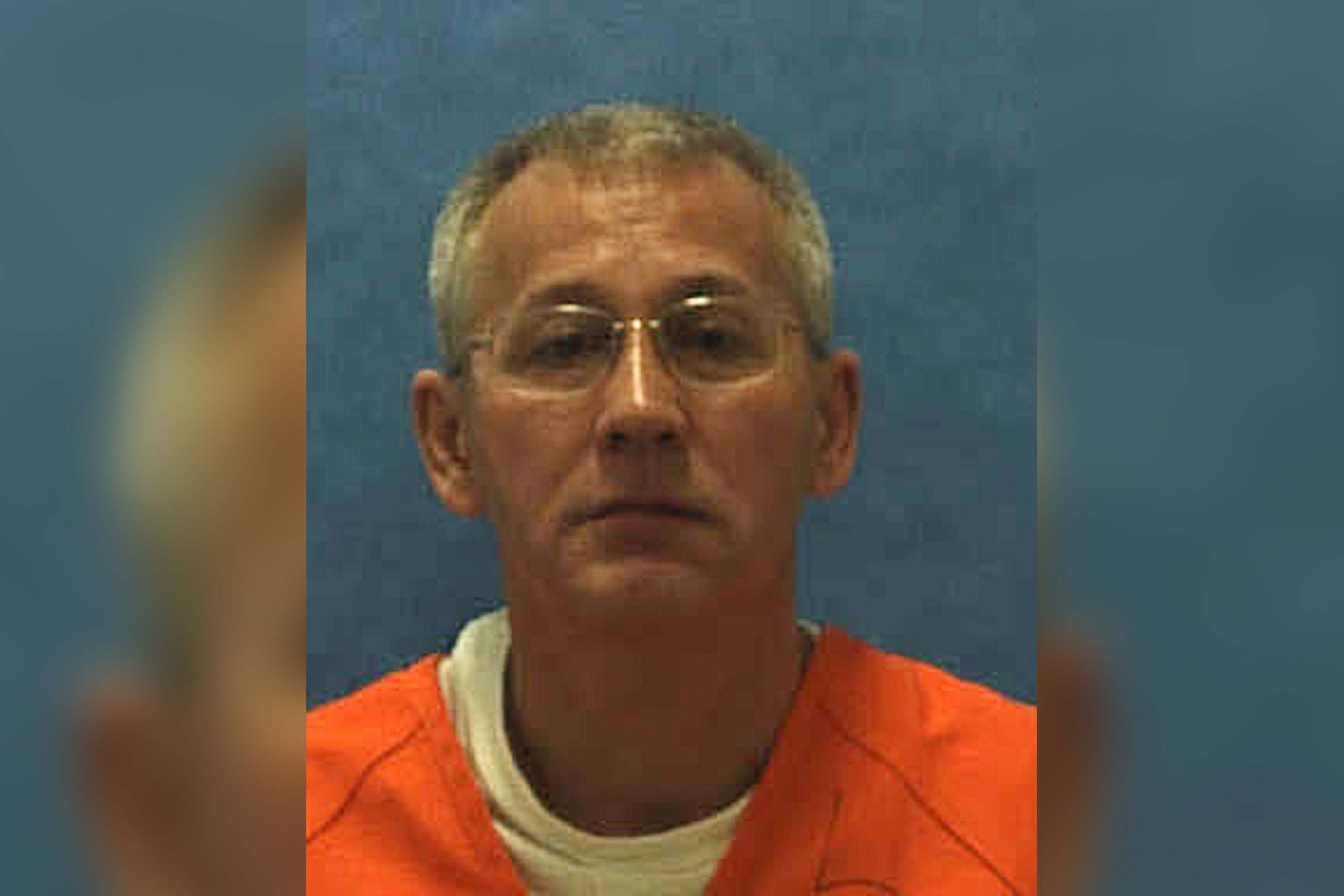 At 6 p.m. on Thursday, Florida is set to carry out the first U.S. execution in 2016.
Oscar Ray Bolin, 53, was found guilty of murdering three women nearly 30 years ago and was sentenced to death in each case. For some members of the victims' families who sat through the three verdicts, as well as the reversal of each verdict at least twice by appeals courts, his execution is long past due.
"It will be, in a sense, a closure," Kathleen Reeves, one of the victims' mothers, told the Associated Press. "It's been so long. The pain doesn't change. It's just time for it."
But to this day, Bolin, who was convicted 10 times by 10 different juries, maintains his innocence.
"I didn't know 'em, never seen 'em, never met 'em," Bolin said of the three victims while speaking to Fox 13 Wednesday, with less than 24 hours left before his scheduled execution at the Florida State Prison in Starke. Bolin told the Tampa TV station that the evidence used against him was either planted or tampered with. "My conscience is clear," he said, adding that justice would not be served by executing him. "Florida's just killing me.... They're not getting any peace by executing me tomorrow."
Bolin's winding case—which includes convictions in three brutal murders, a seemingly endless legal battle and an unexpected love story—received both national and global attention over the years.
Natalie Blanche Holley was abducted one January day in 1986 after leaving work at a Tampa-area fast-food restaurant. The 25-year-old was later found dead, miles away from her car, with 12 stab wounds to her upper torso.
In October of the same year, Stephanie Collins, 17, disappeared from a shopping center parking lot in Tampa. She was found dead on December 5 with stab wounds.
On that same December day, Teri Lynn Matthews, 26, also vanished. She was abducted from a post office and later found dead, wrapped in a hospital sheet, with evidence of blunt trauma to the head and multiple stab wounds.
These three cases went unsolved for years, until the new husband of Bolin's ex-wife called authorities with a tip in 1990. His ex-wife later told investigators that while the two were still married, Bolin came home with a purse containing Holley's driver's license. Bolin allegedly told her he had just killed a woman. She also claimed that she witnessed Bolin dump Collins's body.
After receiving the tip, investigators got in touch with Bolin's other relatives. In a testimony that the AP reports was later recanted, but which was again reversed, his half brother claimed that he watched Bolin beat Matthews and try to drown her with a garden hose.
Bolin was already serving 25 to 75 years in an Ohio prison for the kidnapping and rape of a 20-year-old waitress when this new information pinning these years-old murders came to light. Authorities brought him to Tampa, and each case was tried separately.
Authorities contend that evidence in the similarly patterned murders—including matching wool fibers found at the scenes in similar geographic areas and a hair from Bolin's head at the Collins crime scene—prove his guilt.
Juries agreed, and Bolin was found guilty of murder and sentenced to death in each case. Each conviction was ultimately reversed at least twice due to legal errors, but subsequent juries found him guilty once again in all three cases.
In the decades-long period that Bolin fought his convictions, an investigator on his defense team, Rosalie Martinez, fell in love with him. She divorced her wealthy husband, gave up primary custody of her four daughters and married the imprisoned Bolin by phone in 1996. Since, she's become an outspoken death penalty opponent.
"The state is about to execute an innocent man," she recently told the AP, "based on perjury, police misconduct, tainted FBI evidence...confessions of other perps...prosecutorial conduct."
On Monday, an appeals court denied a motion for a stay of execution from Bolin's attorney, who indicated that he'd also file with the U.S. Supreme Court. The pending motion is hanging over the heads of the victims' family members.
"With all the turns and twists and trials over the years, I'm not counting on anything until it happens," Reeves told Business Insider. Bolin is set to be executed by lethal injection for Matthews's murder.
"He dies for all of our girls," Reeves said, referencing the other victims' mothers, who attended many trials together. "It's just a circus, and we're waiting for the finale."