Oscar Isaac's 40th Birthday: His 15 Best Movies Ranked from Worst to Best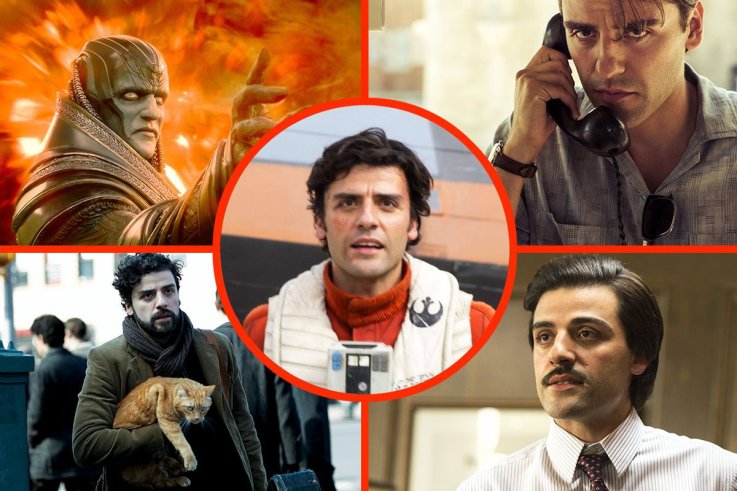 Oscar Isaac, who turns 40 today, was born Óscar Isaac Hernández Estrada in Guatemala, to a Guatemalan mother and a Cuban father. The family moved to the U.S. when he was five months old, and he grew up in Miami, Florida.
From an early age, he had two passions—acting and music. He appeared in stage productions at local theaters and played guitar in a punk band called Blinking Underground, which once opened for Green Day.
He studied acting at New York's prestigious Juilliard School, graduating in 2005. The following year he was cast as Joseph in the blockbuster biblical epic The Nativity Story. The movie received mixed reviews, but it proved an important stepping stone for Isaac.
In 2009, he starred in Balibo, based on the true story of five Australian journalists who were kidnapped and killed while investigating Indonesia's invasion of East Timor in 1975. The movie was a huge hit in Australia, and Isaac won an Australian Film Institute Award for Best Supporting Actor.
Appearances in a range of major movies followed, including the second part of Steven Soderbergh's Che Guevara biopic, Ridley Scott's Robin Hood and Nicolas Winding Refn's Drive.
His big break came in 2013, when he played a struggling folk singer who cannot find fame in the classic Coen Brothers comedy Inside Llewyn Davis. The movie was awarded the Grand Prix at the Cannes Film Festival and Isaac was nominated for Best Actor at the Golden Globes.
Since then, Isaac has established himself as a household name, with acclaimed performances in A Most Violent Year and Ex-Machina, in which he played a reclusive Silicon Valley-esque CEO. His profile has soared further since his roles in the Star Wars saga and the X-Men franchise.
In 2015, he starred in Show Me a Hero, a TV miniseries based on the true story of Nick Wasicsko, a young mayor caught up in a housing crisis in late 80s Yonkers. Oscar's performance won universal acclaim—and a Golden Globe for Best Actor in a Miniseries or Television Film.
But it is probably his work on the stage that has earned him the greatest plaudits. His performance as Hamlet at the Public Theater in New York in 2017 led Vanity Fair to proclaim him "the best dang actor of his generation."
To celebrate Isaac's birthday, Newsweek has analyzed data from review aggregation websites Rotten Tomatoes, Metacritic and IMDb to rank his 15 best movies.