Oscar-Nominated 'A Star Is Born' Crew Members Feel a Lack of Recognition
When audiences think of A Star Is Born, the faces that usually come to mind are lead actors Bradley Cooper and Lady Gaga. The singer is nominated for an Oscar for actress in a leading role and original song. But has anyone stopped to recognize the movie's pianist Alberto Bof or wardrobe specialist Eric Frazier? Contract workers like Bof and Frazier still feel a lack of recognition for their tireless work on Hollywood sets.
The Hollywood industry is mainly known for the glitz and glamour; however, according to QuickBooks, 85 percent of those involved on movie sets are considered independent workers.
"[I don't feel the amount of recognition] at all," Frazier told Newsweek. "I was really backstage if you will, but you can see the stress in Lady Gaga's shirt, so you know played a part–but no one will ever know.… It's the little details that no one really cares about."
"Whether it's Bradley Cooper's untied shoe, it tells a story in of and of itself," he added.
While Frazier worked on the stylish details of the Oscar-nominated film, Bof played more of a musical role on set. Working hand-in-hand with the movie's stars, the pianist played a huge role in creating the emotional hits that have been stuck in fans' heads since the movie's debut.
"I've always thought about the importance of the band," Bof began. "The band is not really credited as much in the movie, but that is what basically made the soundtrack happen."
"I still haven't seen an article that says, 'hey, what a band," he added. "[The band] is a part of the characters in the movie. If you think of 'Shallow,' that was Antonio [Genna], no one told him to do that. He created the drama."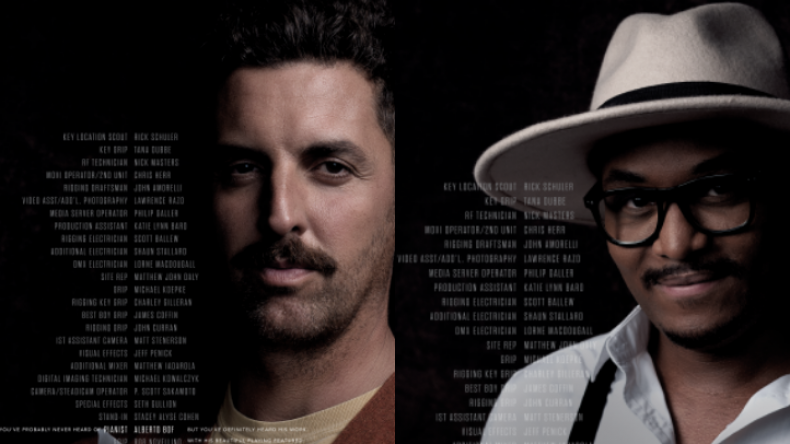 On top of backstage hands' lack of recognition, it looked like the Academy gave another slap in the face when it was announced February 12 that four categories would not be televised: cinematography, makeup and hairstyling, film editing and live-action shorts.
"I was super shocked," Bof said. "Above all, cinematography and editing made [A Star Is Born]."
"In today's world and economy, in general, the little guy is usually…overlooked," Frazier added. "[In light of social media's response,] I completely agreed and sided with social media."
Oscar award-winning actor Russell Crowe was one of those people. "The Academy is removing cinematography, editing and makeup from the televised show?" he tweeted on February 12. "This is just such a fundamentally stupid decision, I'm not even going to be bothered trying to be a smart arse about it. It's just too f****** dumb for words."
Roma director Alfonso Cuarón agreed. "In the history of CINEMA, masterpieces have existed without sound, without color, without a story, without actors and without music," he tweeted. "No one single film has ever existed without CINEMAtography and without editing."
A slew of more celebrities—ranging from Oscar winner Guillermo del Toro to comedians like Seth Rogen and Josh Gadd—piled on. Days later the Academy reversed its decision. They will now air all nominees during the televised ceremony.
And so there might be hope for people like Frazier and Bof to be recognized for their dedication and hard work. Though Hollywood is slowly coming around, getting a look at behind the scenes is already progressive in one industry: reality television. It's all thanks to a certain famous reality star and her equally famous sisters.
"With Kim Kardashian highlighting her makeup team and glam team, it has become very current right now to go behind-the-scenes," Frazier mused.
Oscar-Nominated 'A Star Is Born' Crew Members Feel a Lack of Recognition | Culture