Oscar Pistorius Guilty of Murder, South African Appeal Court Decides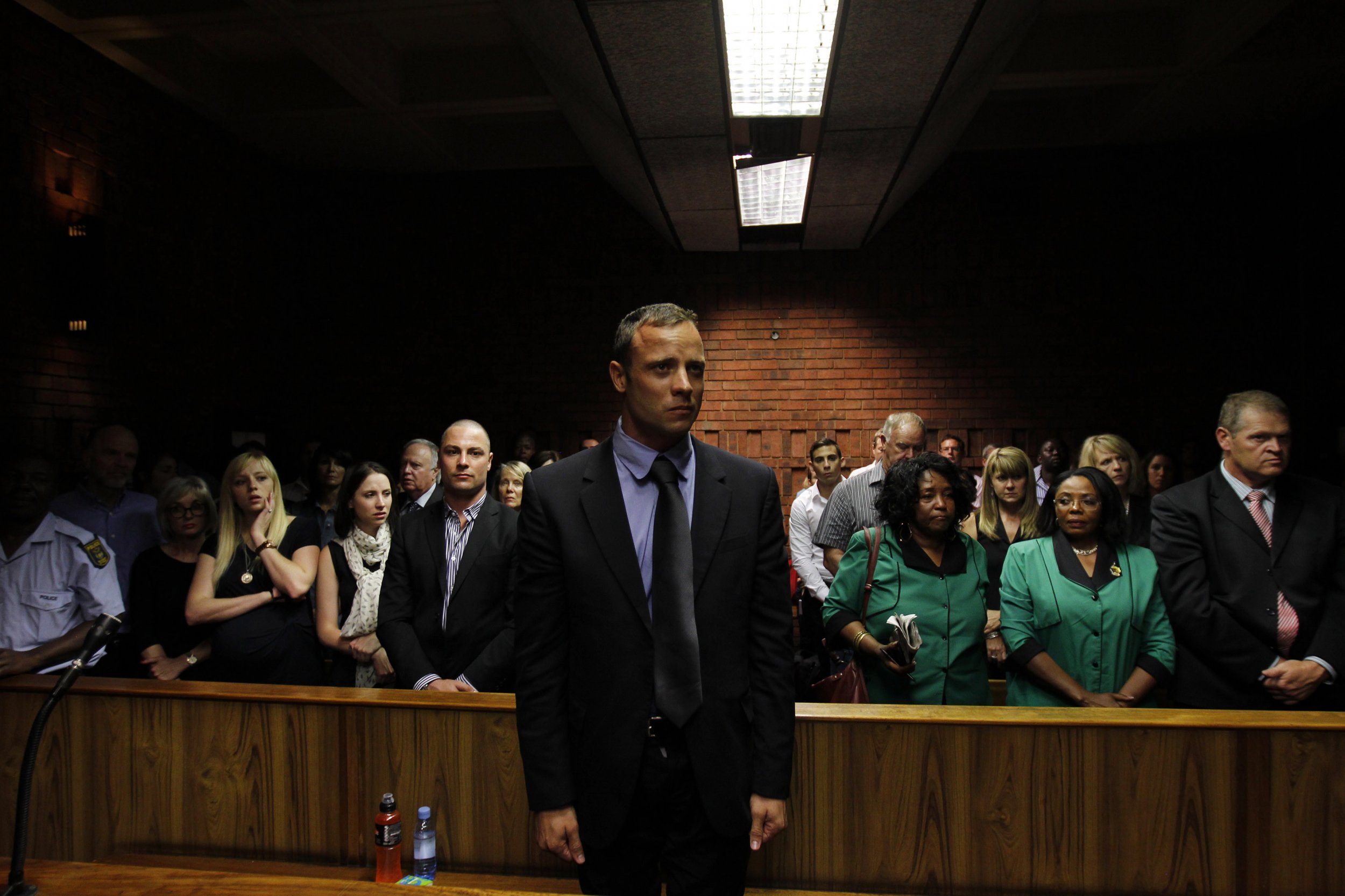 Disgraced South African athlete Oscar Pistorius is guilty of murdering his girlfriend Reeva Steenkamp, a South African appeals court decided on Thursday, the BBC reports.
Pistorius was initially convicted of manslaughter over the incident that resulted in Steenkamp's death in the couple's home on Valentine's Day 2013. Pistorius shot her four times through a locked bathroom door, but his original defense pleaded that he had mistaken Steenkamp for an intruder.
However, Justice Eric Leach reversed the original conviction and delivered the verdict of murder after explaining that the previous trial erred when it took for granted that Pistorius needed to be aware of the identity of his victim before firing for it to constitute murder. Leach cited the example of an indiscriminate bomber as a reason for why this reasoning is "a fundamental error," the Guardian reports.
"I have no doubt … the accused must have foreseen and therefore did foresee that whoever was behind that door might die," Leach said. "The identity of his victim is irrelevant to his guilt."
The judge also added that Pistorius's explanation for firing the shots in self defense or out of fear for his life were not rational and he "never offered an acceptable explanation" for the shooting.
Reporters have circulated the paper copy of the verdict handed out at the courtroom, online.
Pistorius is under house arrest at present, having spent a year of his original five-year sentence in prison. The former Paralympic athlete will have to return to court to be re-sentenced based on the latest conviction.