Oscar Pistorius Granted Bail, Will Remain Under House Arrest Until Sentencing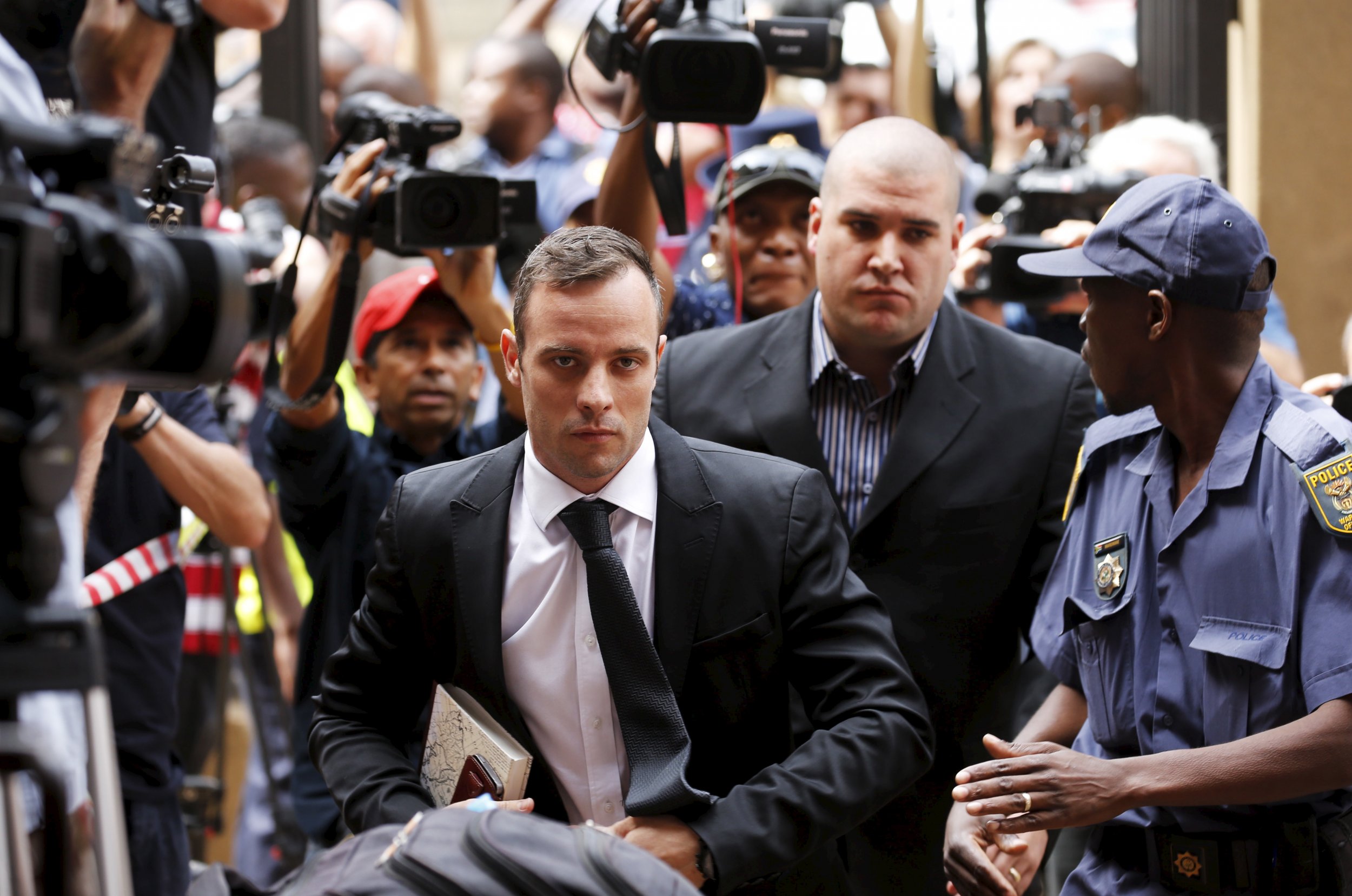 Updated |South African Olympian Oscar Pistorius has been granted bail by the North Gauteng High Court and told that he will remain under house arrest until his sentencing for murder on April 18, 2016. His hearing came after the supreme court ruled that he was guilty of murdering his partner Reeva Steenkamp. Originally convicted of manslaughter, six-time Paralympic gold medallist Pistorius faces a minimum prison sentence of 15 years for Steenkamp's murder. He has appealed against his conviction for murder, and will take the challenge to the constitutional court.
The high court has set Pistorius' bail at $700 after judging him not to be a flight risk. He will remain under house arrest at his uncle's house though he will be electronically tagged and his passport taken away. Pistorius has stated that he has no income, resulting in his bail was set at a comparatively low amount.
Pistorius killed his girlfriend on Valentine's Day after firing four shots into their locked bathroom door, though he maintained that he thought an intruder was on the other side. Sentenced to prison for five years on October 21, 2014 for culpable homicide, Pistorius served one year before moving to house arrest following a state appeal, the Guardian reports. At the time, prosecutors challenged what they perceived as an overly-lenient sentence.
Last week, South Africa's supreme court accepted their argument. It ruled that during Pistorius' first trial, the concept of dolus eventualis— meaning Pistorius would have been aware that death was the likely result of his actions—had not been applied. The panel of five judges were unanimous in their decision to convict Pistorius of murder.
It is expected that a date for his sentencing, likely to be next year, will be announced on Tuesday. The BBC reports that lawyers for the prosecution and defence have agreed that Pistorius can remain under house arrest until this date. It is not clear whether the prosecution will push for stricter conditions on his house arrest.
This story has been updated to take into account the result of the bail hearing conducted today at North Gauteng High Court​, South Africa.