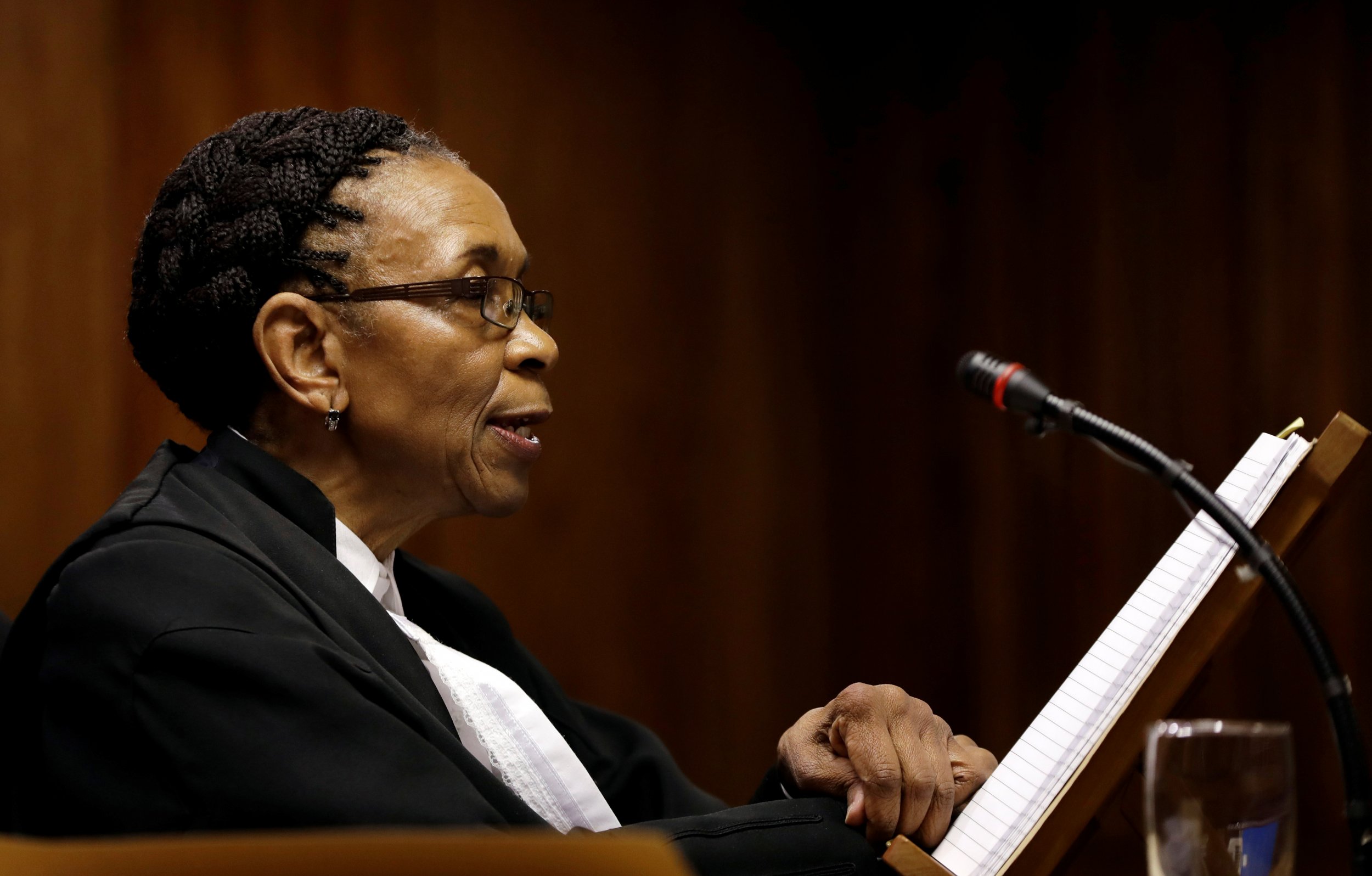 A South African judge said on Friday she would not grant permission to state prosecutors to appeal Oscar Pistorius's six-year murder sentence, saying their petition had no reasonable prospects of success.
Judge Thokozile Masipa Masipa had sentenced the Paralympic gold medallist in July for murdering his girlfriend, Reeva Steenkamp, in 2013, but the prosecution had said the decision was too lenient.
Pistorius's defence had earlier argued the state was prejudiced and had dragged the case on for too long.
"I'm not persuaded that there are reasonable prospects of success on appeal or that another court may find differently," she said in her ruling.
"For that reason, I grant the following order: The application for leave to appeal is dismissed with costs."
Pistorius did not attend Friday's hearing. Prosecutor Gerrie Nel, who had sought 15 years for Pistorius for the murder conviction, told Reuters he could not comment.
It was not immediately clear whether the state would now directly petition the Supreme Court of Appeal.
Nel has said Pistorius had not shown any remorse and had yet to explain why he fired the fatal shots.
Women's rights groups say Pistorius has received preferential treatment compared to non-whites and those without his wealth or international celebrity status. His backers say he did not intend to kill Steenkamp.
Pistorius, who had the lower part of his legs amputated when he was a baby, says he fired four shots into the toilet door at his luxury Pretoria home in the mistaken belief that an intruder was hiding behind it.
His defence has argued that his disability and mental stress that occurred in the aftermath of the killing should be considered as mitigating circumstances.