Oscar Pistorius: Prosecutors to Appeal 'Shockingly Lenient' Sentence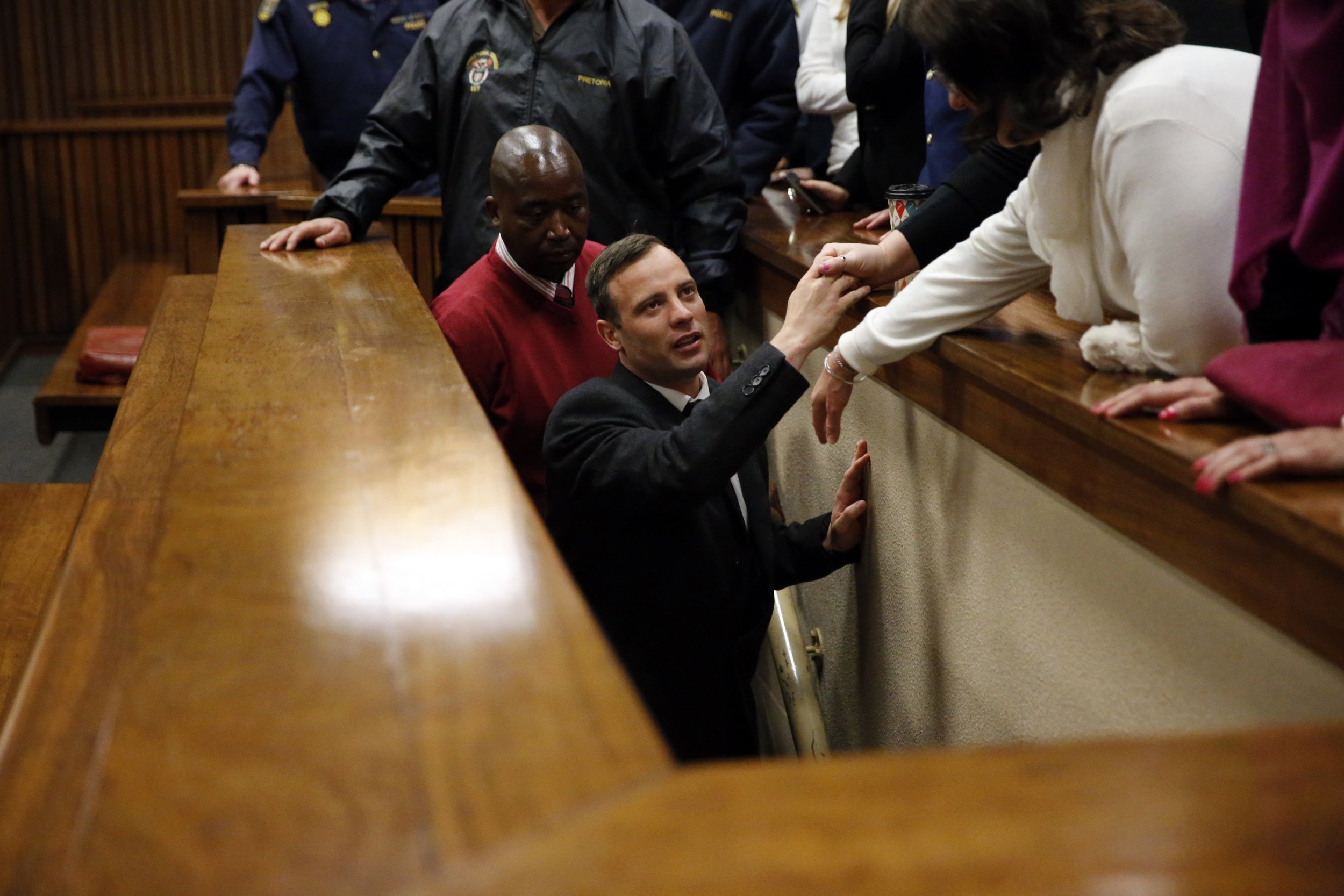 South African prosecutors are going to appeal for a harsher sentence for disgraced Paralympian Oscar Pistorius.
Pistorius, known as the Blade Runner for his carbon fiber running blades, was sentenced to six years' imprisonment in July for the murder of his girlfriend Reeva Steenkamp, who he shot through a bathroom door in February 2013 at his home in the capital Pretoria.
The athlete originally received a five-year sentence in October 2014 for the lesser crime of culpable homicide, South Africa's equivalent to manslaughter, and had been released on parole in October 2015 to serve the remainder of his term under house arrest. But an appeal by prosecutors saw the Supreme Court of Appeal upgrade Pistorius's conviction to murder, overturning the original ruling by Judge Thokozile Masipa.
The same judge handed down the runner's new sentence, deviating substantially from the 15-year minimum term slated for murder in South Africa. Masipa said that mitigating factors—including Pistorius's disability, the athlete's remorse following the killing and the fact that it was the first time he had committed such an offense—meant that a long prison service would not be beneficial for justice "in this case." Pistorius will be eligible for parole after serving between half and two-thirds of his sentence—i.e. three or four years.
The National Prosecuting Authority, however, disagreed with Masipa's sentencing and, in a statement released Thursday and reported by national news site Times Live, said that the length of the prison term "has the potential to bring the administration of justice into disrepute."
The length of the athlete's sentence generated shock on social media and led some commentators to suggest that Pistorius, once the darling of South African sport, had benefited from his privileged status and celebrity.