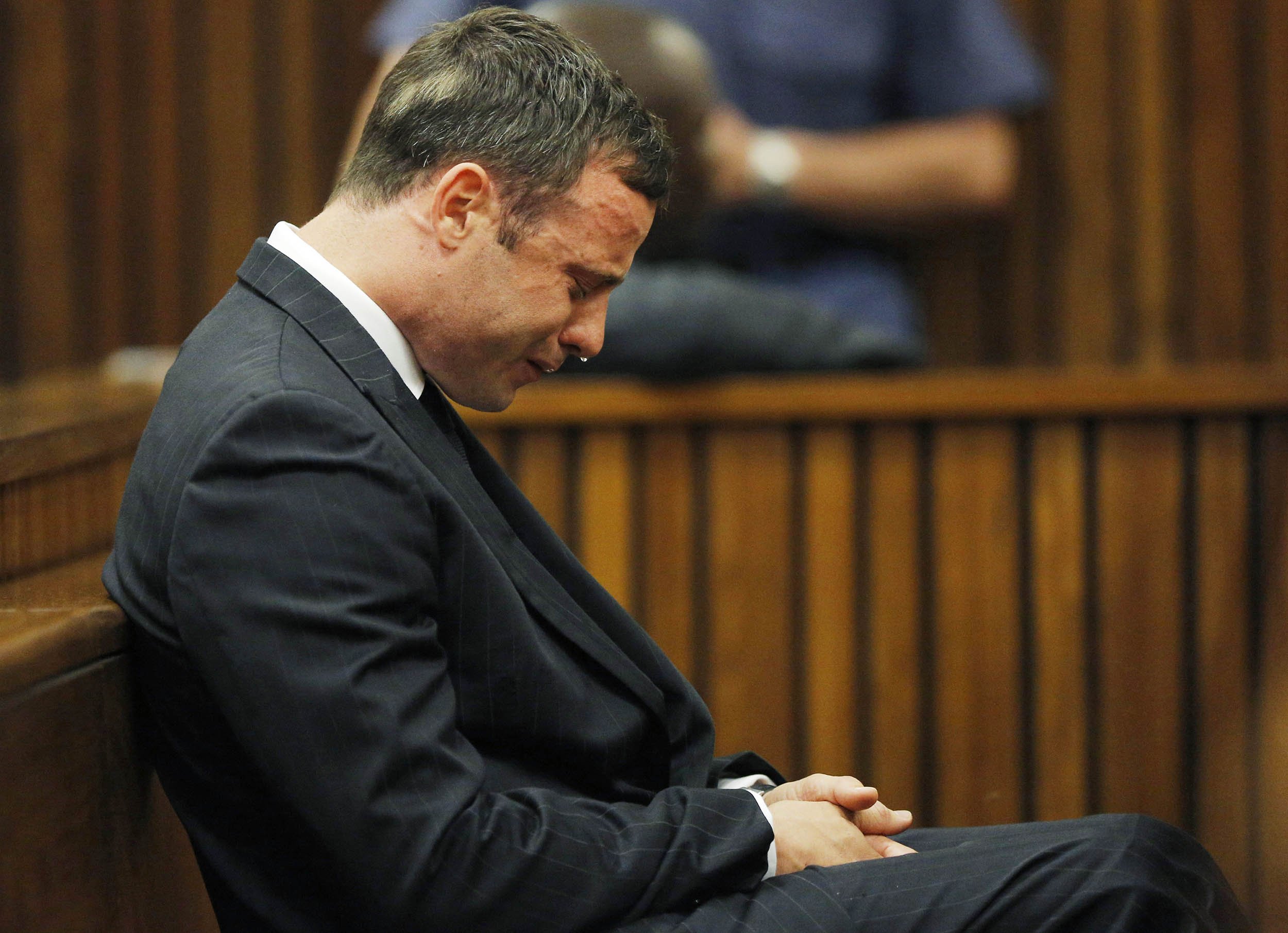 Oscar Pistorius was convicted of culpable homicide on Friday, having escaped the more serious charge of murder for the killing of his girlfriend, and the Olympic and Paralympic track star could face a lengthy prison sentence.
The 27-year-old double amputee, who became one of the biggest names in world athletics, stood impassively in the dock, his hands folded in front of him, as Judge Thokozila Masipa delivered her verdict.
Pistorius was also cleared of two unrelated firearms charges - illegal possession of ammunition, and firing a pistol out of the sun-roof of a car - but was convicted of firing a pistol under the table of a packed Johannesburg restaurant.
Masipa based her culpable homicide decision on the fact that Pistorius had acted unreasonably and negligently when he fired four shots from a 9mm pistol into a toilet door in his luxury Pretoria home, killing Steenkamp, who was behind it, almost instantly.
Culpable homicide - South Africa's equivalent to manslaughter - carries up to 15 years in prison.
The state had argued that Pistorius was deliberately trying to kill Steenkamp, a law graduate and model, after a row in the early hours of Valentine's Day last year, but Masipa ruled that prosecutors had failed to prove the allegations.
Pistorius said he had fired in the mistaken belief that an intruder had broken into his bathroom and was hiding in the toilet cubicle.