Oscar Predictions: AI Calculates Leonardo DiCaprio Will Finally Get His Oscar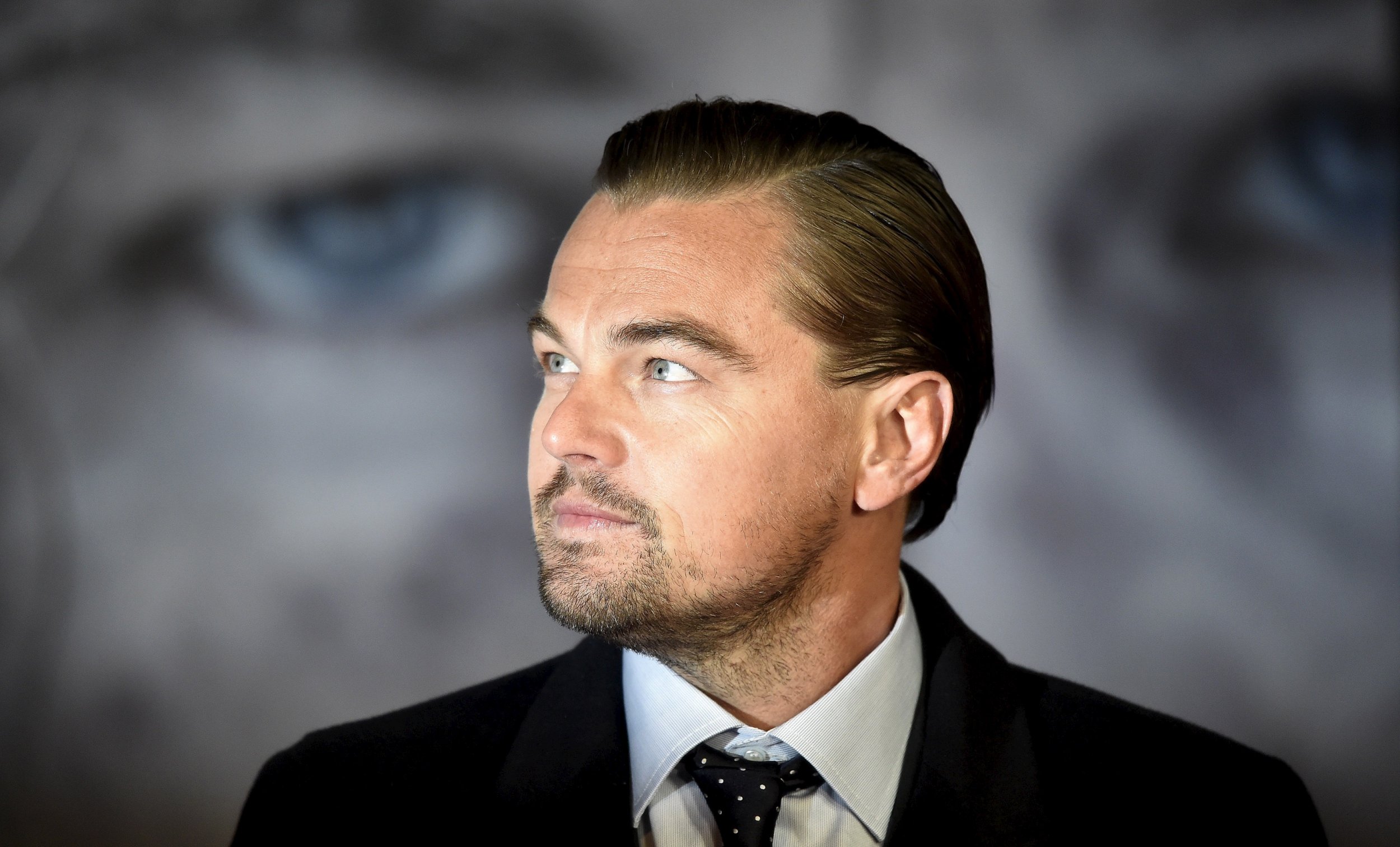 Leonardo DiCaprio will finally win an Oscar for his role in The Revenant on Sunday, at least according to an artificial intelligence algorithm that isn't in the habit of getting these things wrong.
It is the sixth time the Hollywood star has been nominated for an Academy Award, either as an actor or producer, and his depiction of the desperate journey taken by a dying man in the A.G. I ñá rritu film is seen by some critics as symbolic of his own struggles to win an Oscar. DiCaprio jumped in icy rivers, ate raw liver and even climbed inside a dead horse—albeit a fake one—in his quest for Oscar glory, and it looks like it might have paid off.
A new form of human-based artificial intelligence called UNU has predicted The Revenant will win four Academy Awards, with DiCaprio taking home the prize for Best Actor in a Leading Role.
In 2015, using only seven people, the UNU algorithm was able to correctly guess 11 of the 15 Academy Award winners it predicted. A panel of film critics gathered together by The New York Times was only able to correctly guess eight.
This year, using 55 participants to make the predictions, UNU's creators believe the algorithm will do even better.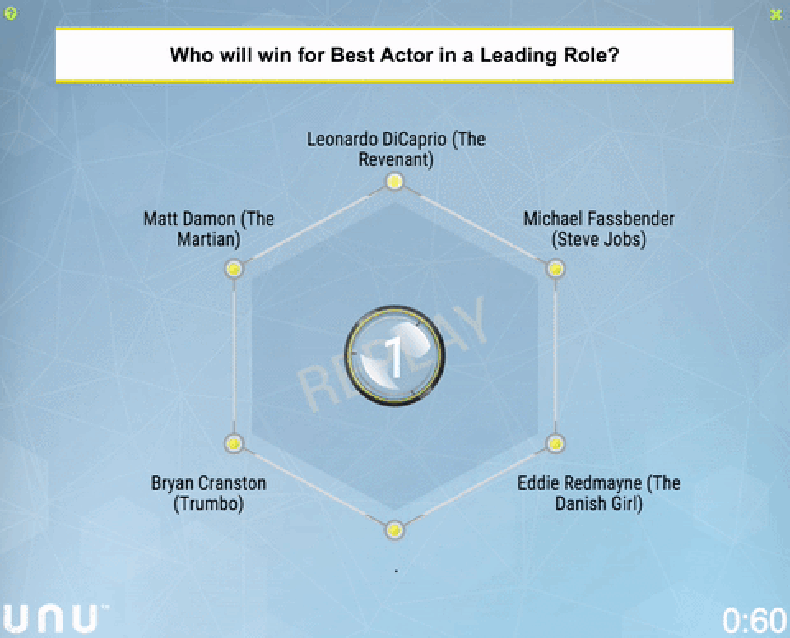 "We focus on a unique form of artificial intelligence called artificial swarm intelligence," UNU's creator Louis Rosenberg told Newsweek in a recent interview. "Ninety-nine percent of AI currently being developed is about replacing and ultimately exceeding human intelligence. Ours is different. It's about amplifying human intelligence."
It works like this: a group of people login to a UNU forum through their smartphones or computers. At the start of each session, all participants are simultaneously presented with a question and a set of possible answers. Each participant has control of a graphical magnet that they can move about the screen to drag a puck to the answer they think is correct. The puck can only fall on one answer, and the group has 60 seconds to collectively agree on a decision that best suits them all.
Based on studies on how bees use swarm intelligence to find a new home, UNU's algorithm aims to tap into the collective knowledge and intuition of a group in order to give a unified voice. Unlike a poll, which serves to divide a group, UNU seeks to find the correct answer through compromise.
Using this method, UNU took on 469 gamblers during the recent Super Bowl in predicting 20 proposition bets relating to the game. Less than 1 percent of the gamblers were able to beat UNU.
This week UNU has been busy predicting the winners of Sunday's Academy Awards. The winners of 17 of the categories have been shared with Newsweek below.
Best Picture - The Revenant
Best Actress in a Leading Role - Brie Larson (Room)
Best Actor in a Leading Role - Leonardo DiCaprio (The Revenant)
Best Director - A.G. Iñárritu (The Revenant)
Best Actress in a Supporting Role - Kate Winslet (Steve Jobs)
Best Actor in a Supporting Role - Sylvester Stallone (Creed)
Best Makeup and Hair - Mad Max: Fury Road
Best Original Score - The Hateful Eight
Best Production Design - Mad Max: Fury Road
Best Animated Film - Inside Out
Best Cinematography - The Revenant
Best Costume Design - Mad Max: Fury Road
Best Foreign Film - Son of Saul
Best Visual Effects - Star Wars: The Force Awakens
Best Documentary - Amy
Best Adapted Screenplay - The Big Short
Best Original Screenplay - Spotlight