Syria's White Helmets, Subject of Oscar-Winning Film, Caught Dumping Dead Soldiers, Fire Volunteer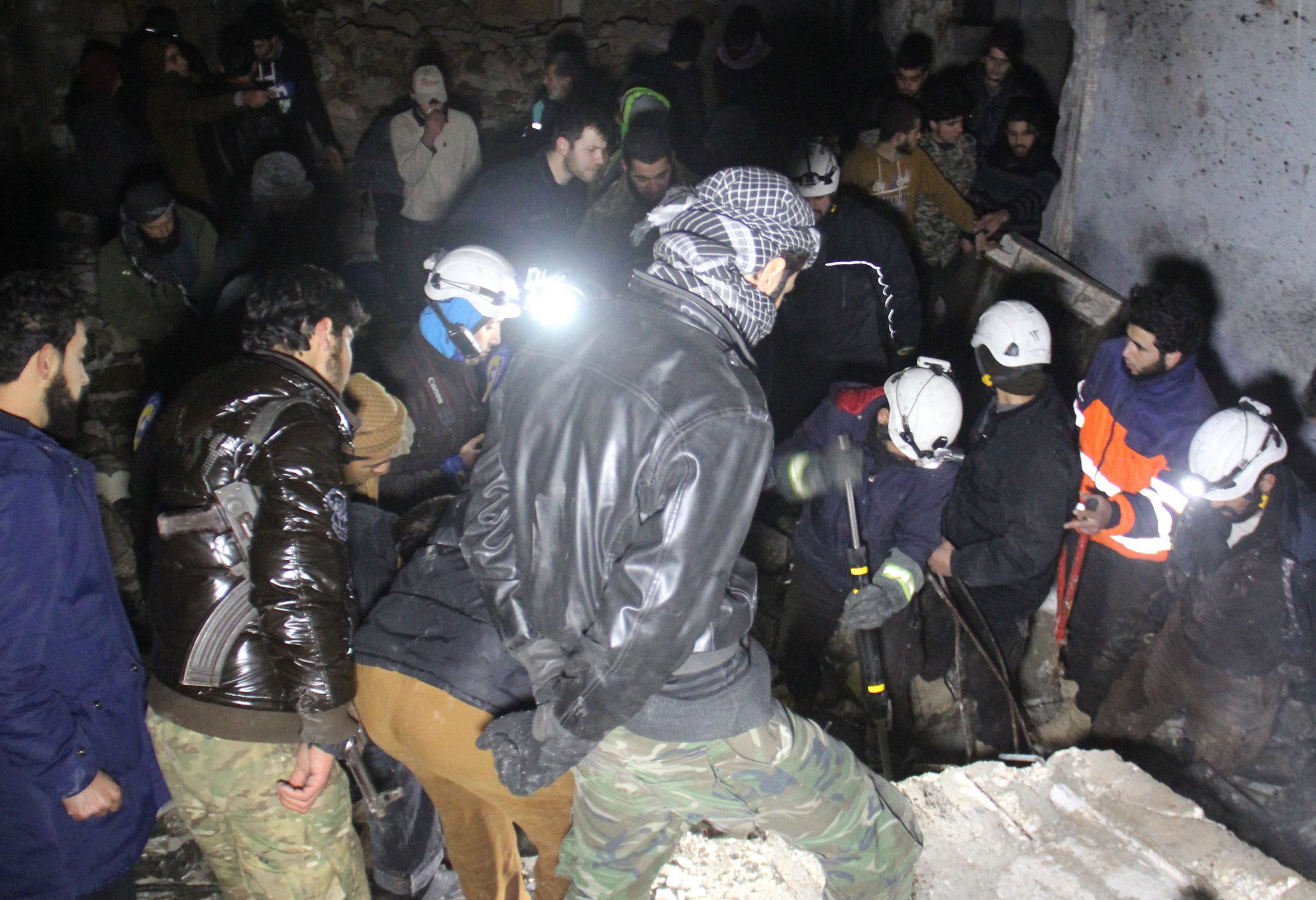 A volunteer rescue group in Syria that is the subject of an Academy Award-winning film has fired one of its members after he was caught handling the corpses of fighters who support the Syrian government.
The Syria Civil Defense (SCD), commonly referred to as the White Helmets, released a statement Tuesday announcing it had dismissed one of its volunteers over "a gross breach" of the group's codes in the southeastern Syrian governorate of Daraa, where the Syrian army and its allies are attempting to regain territory from insurgents and jihadists. The statement came in response to an extremely graphic video shared on social media that featured a man in a White Helmets T-shirt assisting armed militants in disposing the mutilated corpses of fighters aligned with Syrian President Bashar al-Assad. The White Helmets, which often face accusations of acting on behalf of armed rebel groups, maintained that the member in question had done so on his own accord.
Related: West needs Russia's help to fight ISIS and Assad can stay, France's Macron says
"Having conducted its investigation into the incident, SCD management has concluded that the volunteer concerned was acting independently, and not in his capacity as a member of the SCD," the statement read.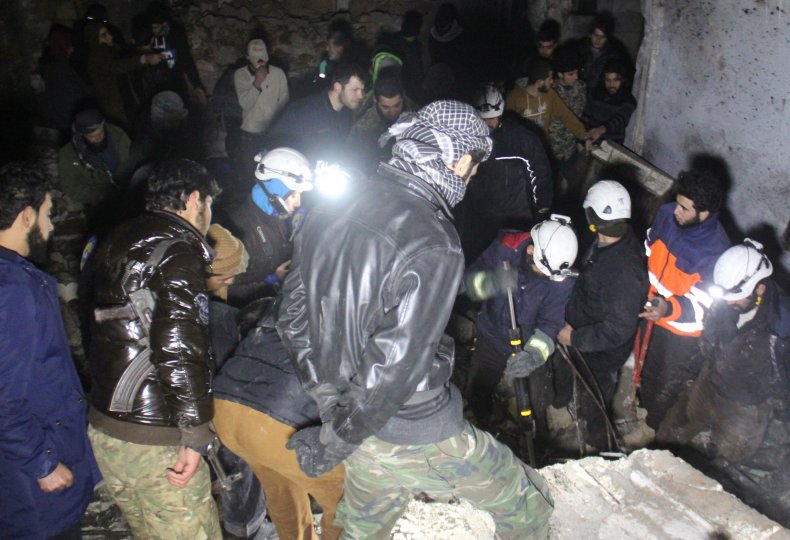 The White Helmets describe themselves as "a neutral and impartial organization" dedicated to providing emergency assistance to Syrians caught up in the six-year war involving their country's Russia- and Iran-backed military, jihadists such as the Islamic State militant group (ISIS) and Al-Qaeda and other insurgent groups, some of which receive assistance from the U.S., Turkey and Arab Gulf states. The White Helmets work closely with Dutch NGO Mayday Rescue Foundation and receive tens of millions of dollars in funding from various Western charities, governments and private organizations. The White Helmets says it has saved over 95,000 lives, and a 2016 Netflix documentary on their work won an Academy Award.
While the White Helmets have received international recognition for their acts, supporters of Assad and his government accuse them of regularly breaking their nonpartisan vow and even of helping rebels commit atrocities. The group has been forced to publicly acknowledge on occasion major breaches of its stated goals, including an incident last month when White Helmets were spotted overseeing a bloody execution of a man in rebel-held Daraa. After the graphic footage was shared widely, the White Helmets released a statement defending the duty of disposing of bodies, but admitting that volunteers "did not fully uphold the strict principle of neutrality and impartiality." In April, Assad accused the group of working directly with Al-Qaeda.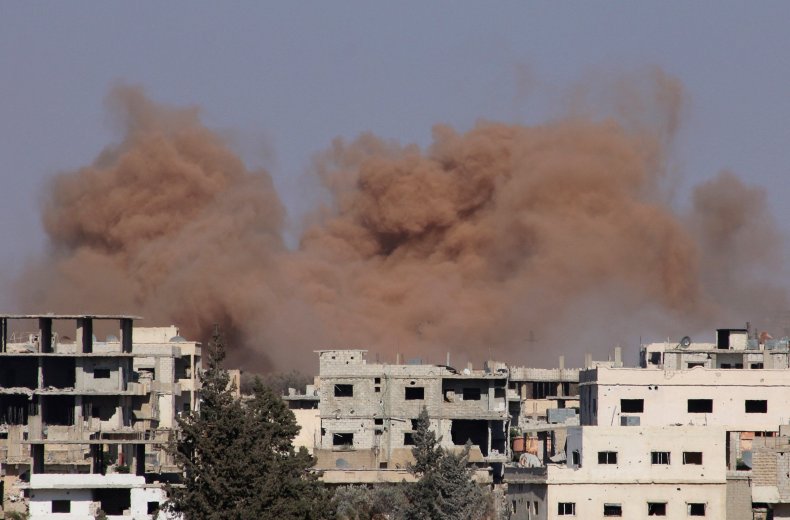 "White Helmets are Al-Qaeda members and that's proven on the net," Assad told RT. "The same members are killing or executing or celebrating over dead bodies, at the same time they are humanitarian heroes, and now they have an Oscar."
The White Helmets were established in 2014 and operate almost exclusively in areas held by rebels and parts of Turkey, which also sponsors the group. Since the group's founding, most of the insurgents who began the 2011 uprising have lost territory to either ISIS or the Syrian government, the latter of which has secured most of the nation's population centers in recent months. In territory under the control of the Syrian government, Syria's own civil defense forces operate. The Syrian government has been a member of the International Civil Defense Organization since 1972.