Oscars 2018: Why Are Celebrities Wearing Orange Pins on The Red Carpet?
This awards season, celebrities have lent their weight to causes including Time's Up and #MeToo, donning black outfits or pins to raise awareness at the high-profile ceremonies—and this year's Oscars is no different.
A number of attendees at the star-studded awards ceremony this year will be sporting orange American flag pins, as a way to promote the gun control movement Everytown for Gun Safety.
The decision to show support for what the organization described as "common sense gun reform" comes in the wake of the February 14 Florida school shooting, which left 17 people dead and others injured in an attack on Marjory Stoneman Douglas High School in Parkland.
Ahead of the ceremony, the organization tweeted: "Tonight, actors and allies will ‪#WearOrange pins and ribbons on the ‪#Oscars red carpet to bring awareness to gun violence prevention in the wake of the Parkland school shooting."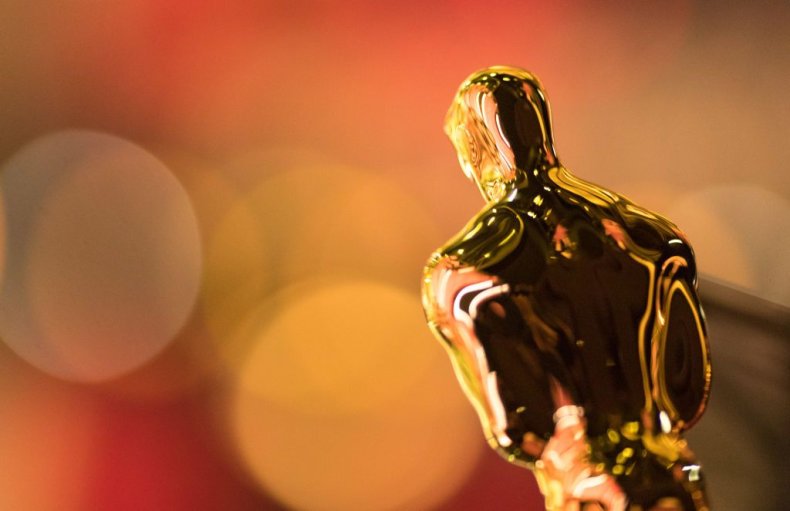 Student survivors of the mass shooting have been vocal about the need for politicians in the U.S. to discuss gun control legislation, calling out those political figures who receive donations from the NRA in particular and asking them to reconsider their allegiance to the organization.
This message has also found widespread celebrity support, with high-profile names including Oprah Winfrey and George Clooney donating money to the teen-organized March for Our Lives, which will see young people march on Washington D.C. on March 24 demanding action on gun control.
"For too long, change has been thwarted by the Washington gun lobby and by leaders who refuse to take common-sense steps that will save lives," the organization's website states.
"But something is changing. More than 4 million mayors, moms, cops, teachers, survivors, gun owners, and everyday Americans have come together to make their own communities safer. Together, we are fighting for the changes that we know will save lives."