Oscars 2018 Red Carpet Live Stream: When and Where to Watch Celebrity Arrivals
The 90th Academy Awards will take place Sunday, airing live on ABC from the Dolby Theatre in Los Angeles, California. But as everyone knows, the best part of the star-studded event is the pre-Oscars red-carpet coverage.
Yes, other awards shows—the Grammys, the Golden Globes, even the Nickelodeon Kids' Choice Awards—make time to gawk and fawn over celebrities heading into the ceremony. But the Oscars takes the cake for always leaving a lasting impression on viewers.
The Academy Awards's red carpet is known for having memorable appearances from Gwyneth Paltrow's white Tom Ford cape dress to Emma Stone last year in a glistening Givenchy gown to Björk's swan dress. And with A-List talent like Gal Gadot, Lupita Nyong'o, Margot Robbie and Nicole Kidman expected to make appearances at the 2018 Oscars, the talk of the internet Sunday will more likely be the what the stars were wearing than who won what award.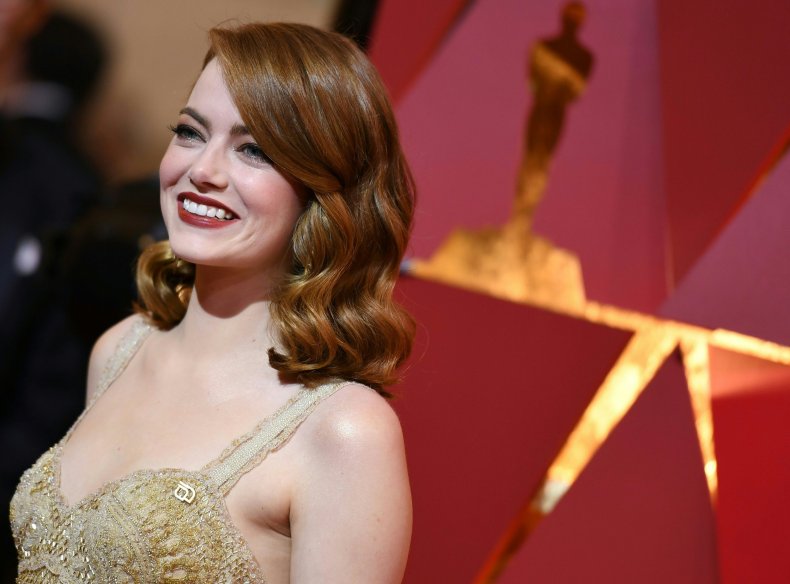 Red carpet coverage is scheduled to begin at 6:30 p.m. EST on ABC. Its pre-Oscars show can also be watched via live stream through ABC's website and app.
But Hollywood's biggest night is too big for just one network. There are multiple other ways beyond ABC to experience the red-carpet proceedings. E! is scheduled to air its annual Countdown to the Red Carpet: The 2018 Academy Awards special ahead of the main event Sunday at 1 p.m. EST. This will be followed by the network's Live From the Red Carpet: 2018 Oscars at 5 p.m. EST, which will be hosted by Ryan Seacrest. (Possibly. Sexual assault allegations resurfaced this week, which has raised questions about his participation in Oscar night.)
Twitter is also set to take on the Oscars with a live-streamed red carpet show from People and Entertainment Weekly. The social network will also have an aftershow from Vanity Fair hosted by E! alum Catt Sadler. IMDb will stream a companion show, too.
For up-to-the-minute coverage, the Oscars' official website will have a photo gallery of the looks seen on the red carpet as Hollywood's brightest stars make their way into the ceremony. The Oscars: All Access, which can be viewed by Facebook Live via the Academy of Motion Picture Arts & Sciences page, will allow viewers to watch interviews with Tinsletown's most notable stars.
The 2018 Academy Awards is slated to air at 8 p.m. EST/5 p.m. PST on ABC.