Oscars: Every Best Picture Winner of the Past 50 Years Ranked—and What Should Have Won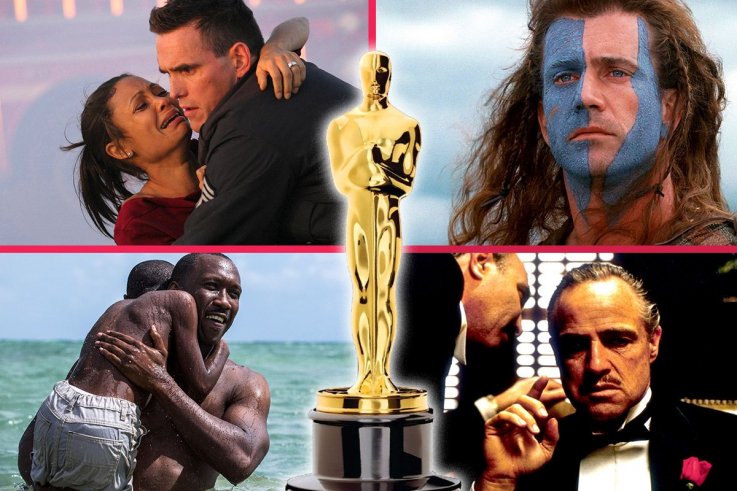 Sunday's Oscars ceremony will be the 91st edition of the movie industry's biggest awards show—and it has been quite the ride since the first Academy Awards night at the Hollywood Roosevelt Hotel on May 16, 1929.
Few awards are more iconic than the golden statuette standing on a reel of film, a sword gripped in its hands. But for all the prestige they bestow, many of the awards—especially Best Picture and those for best actors and actresses—are steeped in controversy.
The voting process is complicated: more than 6,000 voting members—either current or former industry professionals—are sent ballot papers and asked to rank the Best Picture nominees. If a film gets more than 50% of first place votes, it wins Best Picture. If not, the lowest scoring film is eliminated and the votes reapportioned until one reaches at least 50%.
In theory, this system rewards the film with the most support. In practice, it means divisive films are often knocked out of the competition by polite, conventional movies that everyone likes but no one loves.
In 2006, Crash won Best Picture over Brokeback Mountain in what is now seen as a failure of judgement from what was then an older, straight, male Academy.
At the time though, many people really did see Crash as the superior movie—legendary critic Roger Ebert had named it as his favorite of the year, and Oprah invited the cast onto her show. Now the race-relations drama seems simplistic and cloying compared with the raw emotional depth of Brokeback Mountain, demonstrating how quickly a movie can be re-evaluated in the court of public opinion.
Controversy was ignited in 2011 when The King's Speech, a drama about the stuttering British royal Prince Albert, beat the acclaimed Mark Zuckerberg biopic The Social Network. As with Crash, Academy voters were drawn to the easy, middlebrow tale of human triumph over adversity, rather than the more daring favorite.
No doubt, there are flaws in the voting process: The Academy is a cosy club that favors insiders, convention is elevated over originality and there's a lack of diversity among voters. But in questions of opinion—and that is, at heart, what every award ceremony is—there can be no clear winner.
Here Newsweek wades into the debate, using the combined scores given by IMDb users and the pools of critics used by Rotten Tomatoes and Metacritic to rank all of the Best Picture winners of the past 50 years and, where necessary, put the wrongs to right (in some eyes, at least).