Oscars 2019: Best Picture Nominations Ranked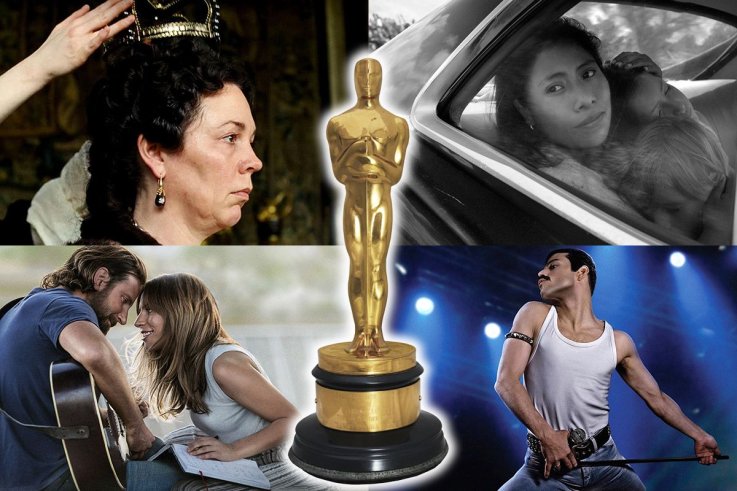 The 2019 Academy Awards Best Picture nominees have been announced, ending the fevered speculation over which films would be in the running for Hollywood's most coveted prize.
This year's list, announced on Tuesday by actors Tracee Ellis Ross and Kumail Nanjiani, saw eight films nominated. Black Panther, BlackKKlansman, Bohemian Rhapsody, The Favourite, Green Book, Roma, A Star Is Born and Vice all made the list of nominees.
This leaves some acclaimed movies out in the cold— If Beale Street Could Talk was widely seen as Best Picture material, but missed out on the nomination. A few great smaller films, such as the bittersweet comedy Eighth Grade and the bleak Leave No Trace, were among the critically acclaimed outsiders that didn't make the cut.
This year's nominees again signal the Academy is trying to shake off the viral #OscarsSoWhite hashtag, created by activist April Reign in 2015 to critique the majority-white ceremony. The nominated movies have a far more diverse cast than in previous years.
The process of choosing Best Picture is a little complicated. The 6,600 members of The Academy of Motion Picture Arts and Sciences all nominate their favorite film, but a film needs at least five percent of the Academy's vote in order to make the nominated shortlist.
To eventually select a winner, the Academy's voters rank all the nominated movies. The lowest ranked movies are all discounted until one movie secures 51 percent of the vote. That means the Best Picture winner isn't exactly a popular vote, but more of a general consensus. That tends to work for movies that everyone agrees is pretty good, and works against love-it-or-hate-it, controversial films.
So which movie will win? Although radically different films, A Star is Born and Roma were both widely expected to be on the list even before the announcement, having been prior favorites with bookmakers to win the award. A Star is Born has the benefit of insider connections—director Bradley Cooper is a well-known Hollywood face—and a big marketing budget.
Roma got rave reviews, but as a Spanish-language movie released by the streaming service Netflix, it doesn't resemble the typical Best Picture winner. At the time of writing, betting website William Hill currently has the shortest odds for Roma, with A Star is Born in at close second (it's not looking good for Black Panther or Vice, which both have the longest odds at 33/1).
Whether either film deserves to win is another matter. Newsweek has combed through critical aggregation websites Rotten Tomatoes, Metacritic and IMDb to see which of the eight Best Picture nominees got the best reaction from audiences and critics, and which overlooked movies should have been nominated.