Oscars 2019: Vanity Fair Party Red Carpet in Pictures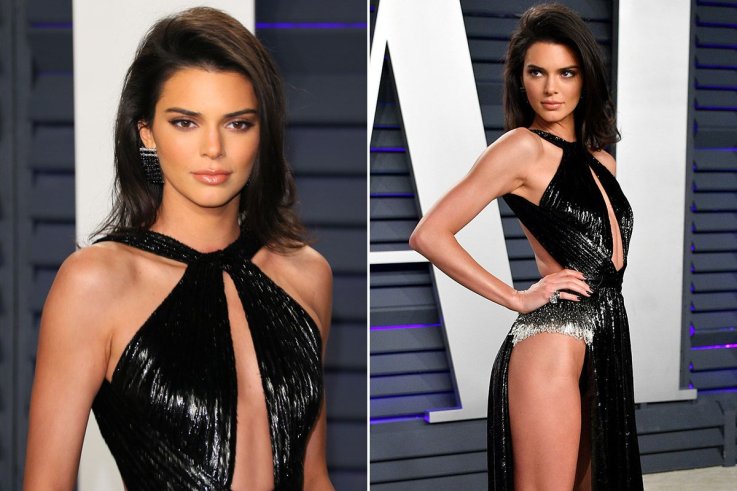 Before it had even begun, the 2019 Oscars was entangled in a mire of controversy. Accused of patronizing audiences with its quickly scrapped Outstanding Achievement in Popular Film award, it then landed in hot water by trying to remove a number of award categories from the broadcast. It finally took place without a master of ceremonies after Kevin Hart stepped down from hosting when old homophobic tweets of his were exposed.
Despite this shaky start, last night's ceremony managed to be one of the most entertaining in years. Lady Gaga and Bradley Cooper's performance of A Star Is Born's Oscar-winning song "Shallow" captivated audiences, and although the safe choice Green Book won Best Picture, the rest of the winners felt right without being predictable.
At Vanity Fair's Academy Award afterparty, the mood was celebratory. Although they had stiff competition from the likes of Beyoncé and Jay-Z's Gold Party, the magazine's glittering event, which began in 1994, continued its run of drawing some of the biggest stars. The event is one of the hottest in Hollywood, which The New York Times reports earned $10 million of revenue for Vanity Fair.
Perhaps the most eye-catching dress was model Kendall Jenner's black sequined gown, designed by Rami Kadi. It featured a draped, loincloth-like strip of fabric as a skirt, leaving the side of her hips exposed.
Black sequined dresses were sported by a number of other stars, too—newlywed pop star Miley Cyrus wore a black long-sleeved gown slashed to the waist. Actors Natasha Lyonne, Aubrey Plaza and Chloë Sevigny all channeled a retro Studio 54 feel with black sequins adorning power-dressing shoulder pads and sharp tailoring.
Metallic fabrics made a strong showing, with Vanessa Hudgens, Elsa Hosk, Ellie Goulding and Jena Malone all standing out with glimmering, sheath-like one-pieces. They likely took their lead from the recent New York Fashion Week (NYFW), which saw a number of models sport the trend on the catwalk.
Ruffled gowns, another key NYFW trend, added a soft glamor to the proceedings. Canadian model Winnie Harlow looked delicate in a pink tulle train, while Hailee Steinfeld and Rowan Blanchard employed a floral motif. Actor and singer Billy Porter looked stunning at the main ceremony in a tuxedo dress by Christian Siriano—for the Vanity Fair party, he removed the shirt and tie, revealing a necklace.
Zoe Lister-Jones, Emilia Clarke and Malin Akerman all stood out in neon-bright dresses with exaggerated sleeves. Strong tailoring was also seen on Lakeith Stanfield, who wore a pinstripe tuxedo jacket with a long train. Spike Lee, fresh from his Best Adapted Screenplay win, wore a Prince-inspired purple suit and matching glasses. These are some of the best looks from Hollywood's hottest party.