What the Golden Globes Results Mean for the Oscars: Who Will Be Nominated This Year?
The Golden Globes are in the books, kicking off this year's Hollywood awards season. Over the next month we will see many more statuettes handed out at events such as the Screen Actors Guild Awards (January 20) and the British Academy Film Awards (February 2) before the big one: The 92nd Academy Awards on February 9.
Sunday's Globes helped narrow the field for films, stars and directors to watch out for at this year's Oscars. To recap: 1917 won best drama and best director for Sam Mendes, Once Upon a Time... in Hollywood won best musical or comedy, Joaquin Phoenix and Taron Egerton won best actor awards for drama and comedy/musical respectively, and Renee Zellweger and Awkwafina won the best actress equivalents of those awards.
The Golden Globes aren't always an accurate indication of whose hands an Oscars will end up in. The Globes splits its best picture, best actor and best actress categories into two separate categories—drama and musical or comedy—while the Academy Awards do not. The Oscars race, then, is tighter.
When it comes to forecasting Oscar best picture winners, Flavorwire found in 2016 that the Globes was accurate half the time. The Globes are better at forecasting best actor and actress wins with a 90 percent success rate, Flavorwire reported.
The nominations for the 92nd Oscars aren't announced until January 13, but based on Sunday's results, here are some (fairly) educated guesses.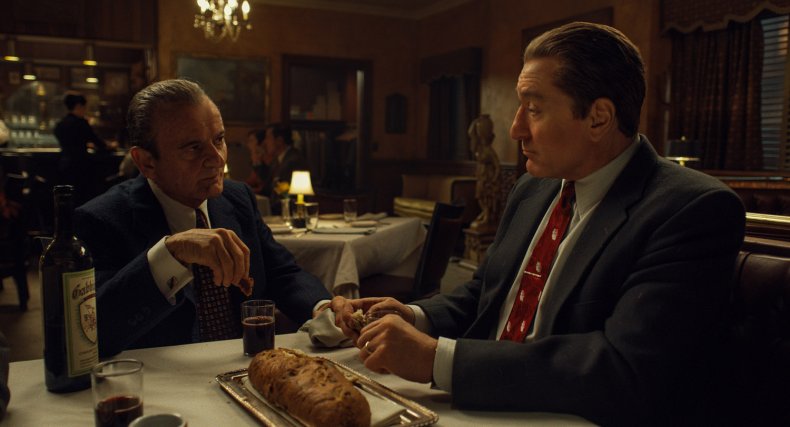 Oscars 2020 best picture nominees
The best picture field in recent years has had anywhere between eight to 10 nominees and typically includes both the Golden Globe winners for best picture (best drama and best musical or comedy).
Based on that, expect 1917 and Quentin Tarantino's Once Upon a Time... to be nominated this year.
Last year, the Oscars earned some pop culture kudos for nominating Black Panther for best picture and this year Joker is likely to fill that role, coming off last night's best drama nomination and best actor win for Phoenix.
Other Globes nominees that seem a safe bet for Oscar nominations are The Irishman, Marriage Story and The Two Popes.
The Oscars received some heat last year for not nominating any movies directed by women, as did this year's Globes. If the Academy wants to correct that there are some strong choices including Greta Gerwig's Little Women, The Farewell directed by Lulu Wang and Olivia Wilde's Booksmart.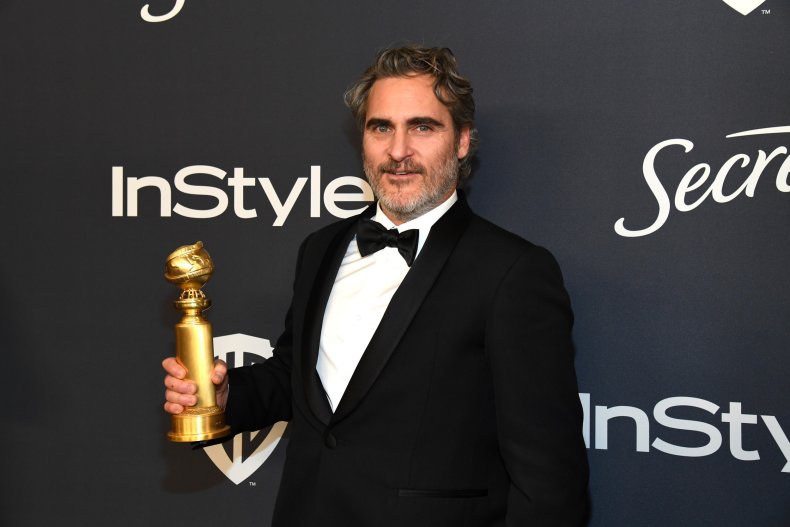 Oscars 2020 best actor nominees
Globes winners Joaquin Phoenix and Taron Egerton are strong contenders to be nominated for best actor in a leading role at the Oscars this year based on their success last night. Egerton has the Academy's apparent love of musical performances behind him—remember Bohemian Rhapsody star Rami Malek's strong awards season run last year?
With a smaller field of five nominees per category compared to best picture, that means three more spots are up for grabs. Awards season buzz on Adam Driver (Marriage Story) and Jonathan Pryce (The Two Popes) should secure them two of the three remaining spots. But who'll be the fifth?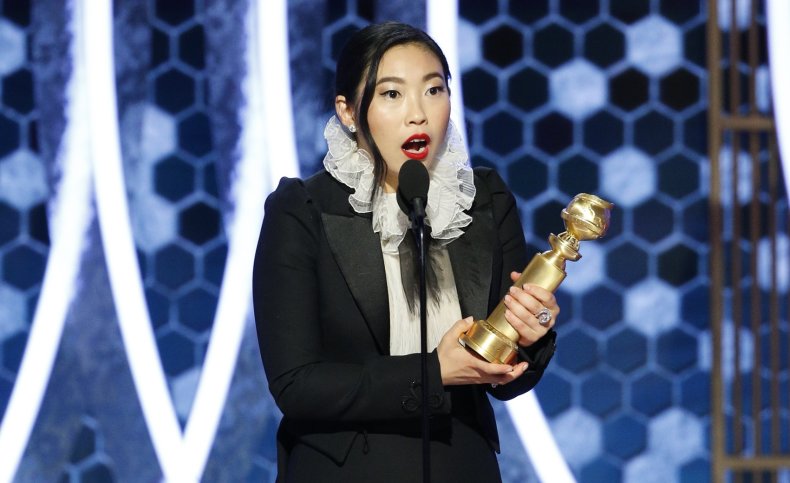 Oscars 2020 best actress nominees
Sunday's big acting success story was Awkwafina, who won best actress in a comedy or musical for The Farewell, all but assuring that she'll land one of the five best leading actress nominations at the Oscars. If Awkwafina is nominated, she'll be the first actress of Asian descent to be nominated for the prize since 1935 when Merle Oberon, born in British India, was nominated for The Dark Angel.
Renee Zellweger, star of Judy, the Judy Garland biopic, is a safe assumption for a nomination too.
Marriage Story's Scarlett Johansson, Harriet's Cynthia Erivo and Little Women's Saoirse Ronan are strong contenders to round out the category, barring any surprises.
The 92nd annual Academy Awards take place on February 9. The nominations are announced on January 13.