Oscars 2022 Performers and Presenters Line-Up: Stars Taking to the Stage
When both Billie Eilish and Beyonce appeared on the Oscars shortlist for Best Original Song, it seemed that we were getting some A-list talent to perform at the 2022 Academy Awards.
Now, that has been confirmed. Eilish and brother Finneas will be performing their Bond theme together, while Beyonce will be singing her King Richard closing credit song.
The two chart toppers, however, will not be the only ones taking to the stage for the 2022 Oscars.
After the Academy announced that the show would have three hosts (Amy Schumer, Wanda Sykes, Regina Hall) they seem to have taken the theme of trios to heart.
The presenter line-up includes a number of names that movie fans think will be presenting in threes, including an iconic '90s movie reunion.
Here's your full guide to who will be performing and presenting at this year's Oscars.
Who Is Performing At The 2022 Oscars?
The Academy has confirmed the following: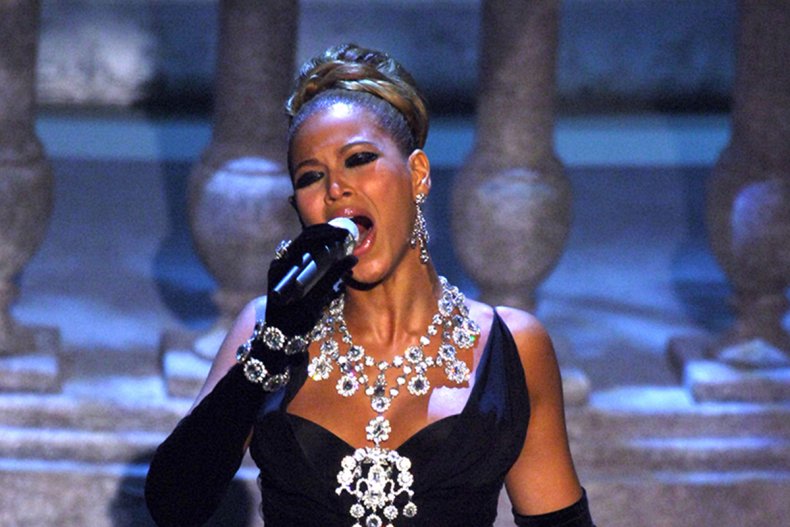 Beyonce
The former Destiny's Child star is taking to the stage to perform "Be Alive," her song from Will Smith's King Richard. This is the first time the singer will perform at the ceremony since 2009, when she took part in a tribute to musicals with Hugh Jackman and Zac Efron.
In previous years, she appeared to sing a medley of songs from her movie Dreamgirls, while at the 2005 Oscars she performed three of the Best Original Song nominees.
Beyonce is also a first-time Oscar nominee this year, with the singer nominated for Best Original Song.
Billie Eilish and Finneas
Though released in February 2020, No Time to Die was eligible for the 2022 Oscars due to the Bond film coming out last year. The pair are also first-time Oscar nominees.
Reba McEntire
Strangely, Reba is not nominated for her stellar work in Barb and Star Go to Vista Del Mar. Instead, she is here to sing her song "Somehow You Do," a Best Original Song nominee from the movie Four Good Days.
The song in its way is already an Oscar milestone, due to it being the 13th nomination for songwriter Diane Warren. Power ballad fans will have to tune in to see if this can finally be her year.
McEntire previously performed at the 1991 Oscars.
Sebastián Yatra
The singer will be bringing to life his Encanto ballad "Dos Orugitas" on the Academy Awards stage, the song composer Lin-Manuel decided to submit as the film's Best Original Song nominee despite another tune becoming the Disney movie's breakout hit...
... of course that is "We Don't Talk About Bruno." Though it did not get the Best Original Song nod, it has been such a viral hit that the Oscars have decided to have it performed anyway.
Who Is Presenting At The 2022 Oscars?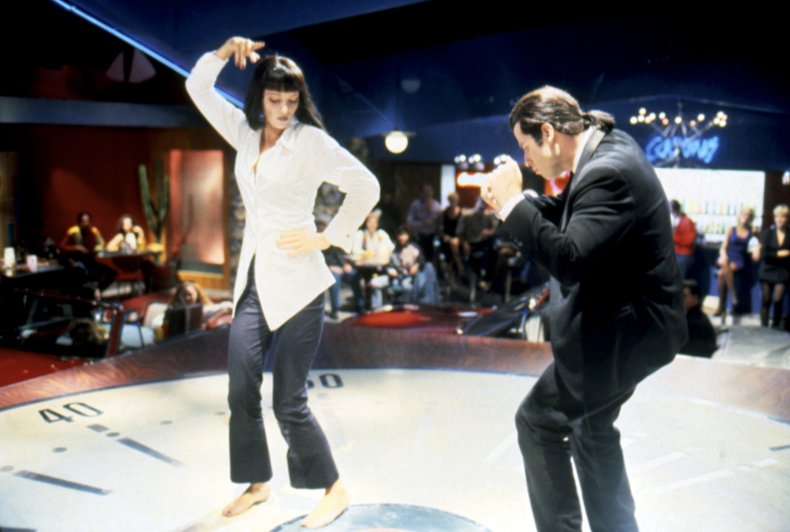 So far, the following have been confirmed:
Stephanie Beatriz
Ruth E. Carter
Kevin Costner
H.E.R.
Tiffany Haddish
Tony Hawk
Anthony Hopkins
Lily James
Daniel Kaluuya
DJ Khaled
Zoë Kravitz
Mila Kunis
Lady Gaga
John Leguizamo
Simu Liu
Rami Malek
Bill Murray
Lupita Nyong'o
Elliot Page
Rosie Perez
Chris Rock
Naomi Scott
Kelly Slater
Wesley Snipes
Uma Thurman
John Travolta
Shaun White
Yuh-Jung Youn
Per Variety, the ceremony will feature a number of presenting trios, which has led Oscar fans to speculate about who will be paired with whom.
Among the trios that award watchers have spotted in that list are Travolta, Jackson and Thurman, who fans think will be paying tribute to the 1994 film Pulp Fiction. This would be particularly interesting for Samuel L. Jackson, who this year re-aired an old grievance in a Times interview where he discussed his anger after losing an Oscar to Martin Landau.
The Oscars also look ready to get extreme this year by uniting the three most famous extreme sportspeople of the 1990s in Tony Hawk, Kelly Slater and Shaun White.
As ever, some of last year's winners will also be on hand to give out awards. Supporting actor winners Yuh-Jung Youn and Daniel Kaluuya will be presenting, as will best actor winner Anthony Hopkins.
Noticeably absent, however, is best actress winner Frances McDormand.
Another person who is noticeably absent from the list is Rachel Zegler, who hit headlines after saying she had not been invited to the ceremony. Though the Academy eventually asked her to present, it remains to be seen whether she will accept that invitation.
The 2022 Oscars air from 3:30 p.m. PT / 6:30 p.m. ET on ABC.