The 2022 Oscars were a mostly tame affair until Chris Rock took to the stage.
After the comedian made a joke about Jada Pinkett Smith's short hair at the Academy Awards, her husband Will Smith initially seemed to laugh at the jibe while Jada looked stone-faced. As Rock continued to introduce the Best Documentary award, however, Smith took to the stage and appeared to strike the visibly shocked-looking Rock.
Though the audio feed was cut for the ABC broadcast, viewers in other countries got to hear Smith shout at Rock: "Keep my wife's name out of your f****** mouth."
Twitter instantly erupted, with the phrase "WHAT JUST HAPPENED" trending worldwide on the social media page. With the show going on without acknowledging the incident, viewers were not sure whether the whole thing was staged, or whether they had really seen Smith lose his temper at Rock's joke at his wife's expense.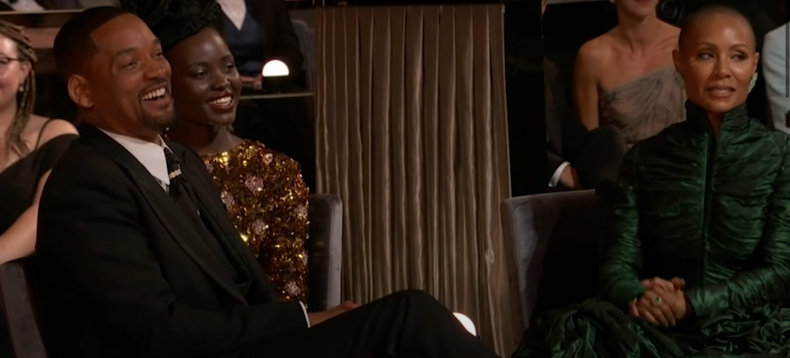 What is certain, however, is that the subject of Jada's hair is a sensitive one for the couple. Here's why.
Why Chris Rock's Jada Pinkett Smith joke was so controversial
Jada first debuted her shaved head in July 2021. Three years before, she had discussed the issue on her show Red Table Talk, where she discussed how "terrifying" it was when she started losing her hair.
She said: "I was just like 'Oh my god am I going bald?' It was one of those times in my life where I was literally shaking with fear. That's why I cut my hair and continue to cut it."
More recently, Jada revealed that she was suffering from alopecia, an autoimmune disorder that leads many people to lose their hair. For example, she mentioned it in a social media video, captioned: "Mama's gonna have to take it down to the scalp so nobody thinks she got brain surgery or something. Me and this alopecia are going to be friends ... period!"
On her Instagram, meanwhile, she revealed that her struggles with hair loss were something she had shared with her family, revealing it was daughter Willow who had persuaded her to shave her head.
There may have been another factor at play as to why Smith decided to confront Chris Rock – after all, this is not the last time that Rock took a dig at Jada on the Oscars stage.
In 2016, the comedian made a joke while hosting the show about the news that Jada had decided to boycott that year's awards over the #OscarsSoWhite controversy.
In his monologue, he jibed: "Isn't she on a TV show? ... Jada boycotting the Oscars is like me boycotting Rihanna's panties. I wasn't invited." In that same run, he said that it was not fair that Smith had not received an award for his work on the movie Concussion, before joking it was, "also not fair Will was paid $20 million for Wild Wild West."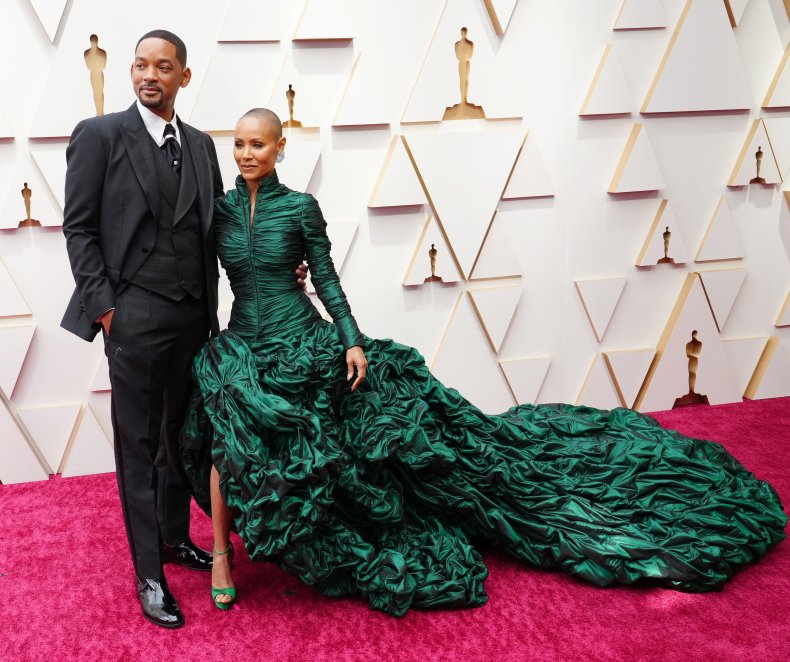 More recently, Chris Rock made a joke at Smith's expense on the actor's Instagram. In 2018, after Smith wished his ex-wife a happy birthday on Instagram, Rock joked: "Wow. You have a very understanding wife."
Rock, Smith and Pinkett have all known each other for many years. Rock and Smith have known each other since at least 1995, when Rock guest starred on The Fresh Prince of Bel-Air in the dual role of a movie director name Maurice and his sister Jasmine, who Smith is forced to take out on a date. Pinkett and Rock, meanwhile, starred together in three films in the Madagascar franchise.