The Oscars Acceptance Speech 'Moonlight' Director Barry Jenkins Would Have Given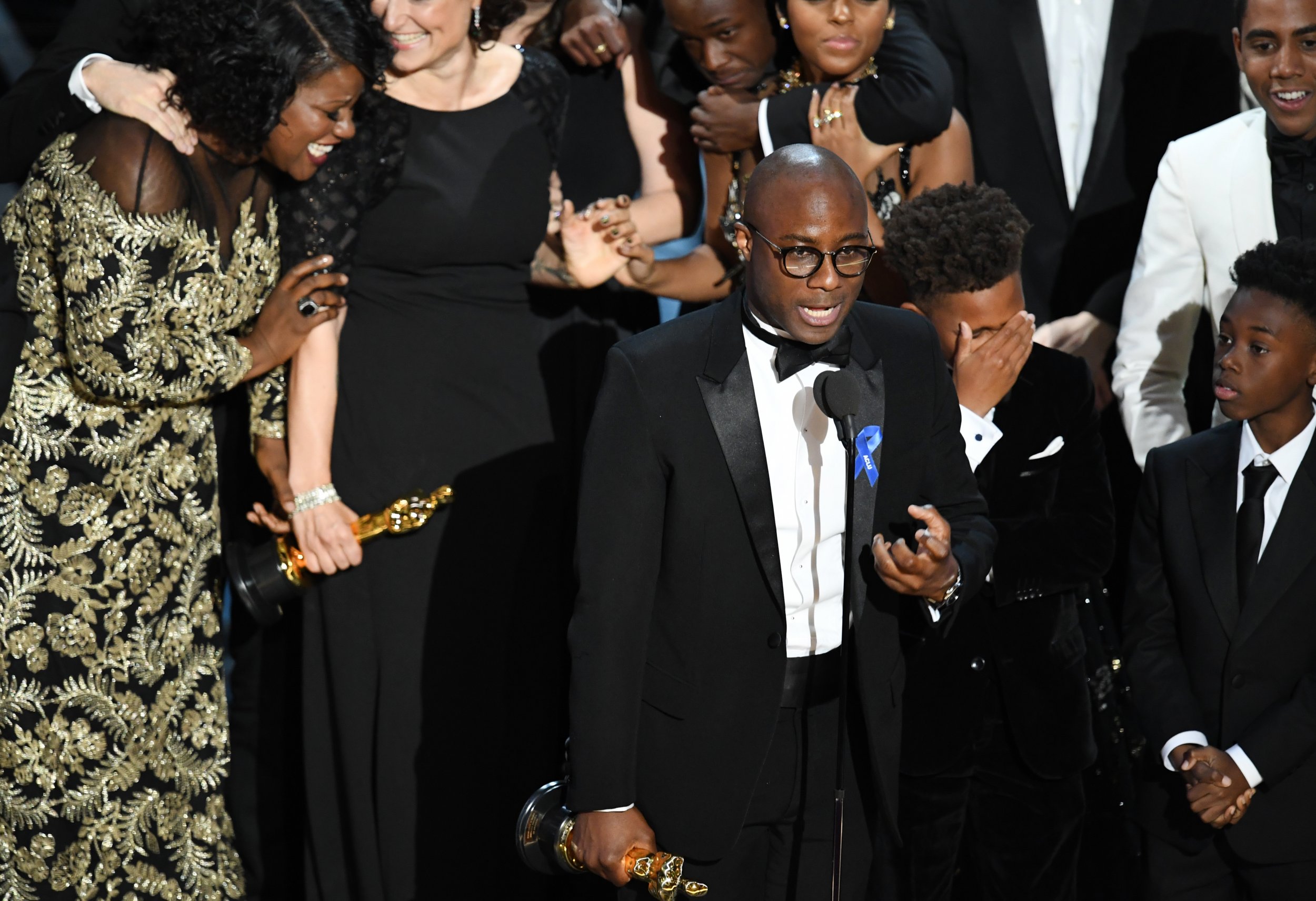 Moonlight director Barry Jenkins has shared the speech he intended to give at Sunday's Academy Awards but did not get a chance to in the wake of the confusion that rocked the best picture category.
Jenkins and his filmmaking team initially believed they had lost the night's top prize to La La Land, only to realize they had in fact won.
Writing for The Hollywood Reporter, the director explained that because of the shock of "what happened in those last 10 minutes of the ceremony, I don't know how I managed any words at all" onstage.
But, here is what he hoped to say:
"Tarell [Alvin McCraney, co-writer] and I are Chiron. We are that boy. And when you watch Moonlight, you don't assume a boy who grew up how and where we did would grow up and make a piece of art that wins an Academy Award. I've said that a lot, and what I've had to admit is that I placed those limitations on myself, I denied myself that dream. Not you, not anyone else—me.
"And so, to anyone watching this who sees themselves in us, let this be a symbol, a reflection that leads you to love yourself. Because doing so may be the difference between dreaming at all and, somehow through the Academy's grace, realizing dreams you never allowed yourself to have. Much love."
As well as winning best picture, Moonlight was awarded best adapted screenplay, shared by Jenkins and co-writer Tarell Alvin McCraney, and Mahershala Ali won best supporting actor.