Oscars Forgo Host for 2020 Awards Ceremony: Everything You Need to Know About the Movie Gala
The 2020 Academy Awards, which will air on ABC on February 9, won't have a host. This isn't too surprising as the gala made the same decision in 2019.
ABC Entertainment President Karey Burke revealed the news at the Television Critics Association winter press tour, as reported by The Hollywood Reporter. "Let me confirm it now, together with the academy, that there will be no traditional host this year," she said.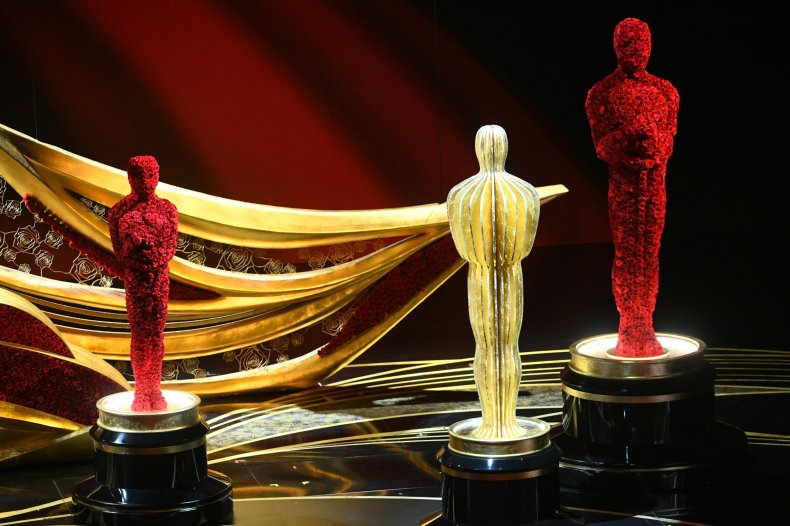 In prior conversations, Burke had hinted the decision to forgo a host. In March, she told The Hollywood Reporter that the 2019 production—which aired February 24, 2019—was a success. "We're having those conversations with the academy right now," she noted. "We are extremely happy with how the show went. Odds are you'll see us repeating what we consider to be a successful formula."
In 2019, comedian Kevin Hart was expected to host the awards show. He announced he'd step down from the position in January 2019 after a series of homophobic tweets from the actor's past were unearthed. Because of Hart's decision to back out, the Oscars were left without a host for the first time since 1989.
Burke explained the decision to not replace Hart in February 2019. "The main goal, which I'm told the academy promised last year, is to keep the show to three hours," she said. "The producers decided to wisely not have a host and have the presenters and the movies be the stars. That's the best way to keep the show to a brisk three hours."
Awards shows without a host could become the future of on-air celebrations. After the Oscars aired in 2019 with no emcee, the Emmys followed suit in September. In the past, both the Tony Awards and Grammy Awards have been hostless, too.
The 2019 Oscars featured musical numbers that had America talking. Most notably, Lady Gaga and Bradley Cooper performed a piano duet of "Shallow" from their nominated film A Star Is Born. The internet quickly responded with questions about the pair's relationship, and many claimed they must be more than co-workers.
On Monday, nominations for all categories will be announced on the air in two parts, beginning at 8:18 a.m. ET, according to Entertainment Weekly. Those interested in watching the live announcements can do so through the Oscar website, or the academy's Twitter, Facebook or YouTube sites. All will host a live stream directed by the academy.