The Oscars Need a New Category—Subtitle Writing | Opinion
Last month, the Academy of Motion Pictures Arts and Sciences decided that the winners of eight categories won't be announced during the live telecast and will instead be announced during an afternoon ceremony. The decision drew ire from several notable people like famed directors Steven Spielberg and Guillermo del Toro and producer James Cameron.
Not only should all these categories be represented on stage, one more needs to be added—an Academy Award category for subtitle writing.
The Academy nominated 15 films with subtitles for Oscars this year. As these films vie for the most coveted entertainment distinction across a wide range of categories on March 27, the English audience will follow soundbites from Danish, Dari, Pashto, Dzongkha, Hindi, Italian, Japanese, Kyrgyz, Mandarin, Norwegian, Polish, Spanish, as well as dialogues in American Sign Language, through subtitles.
Even though the Academy specifically changed the name of the international films' award category from "Best Foreign Language Feature Film" to "Best International Feature Film" in 2019, it's a mistake to think that subtitles are about language; they're not. They're as much about storytelling as screenplay writing is, except subtitle writing works on removing language barriers without sacrificing meaning. The translation must convey every part of the dialogue in a way that fits across the screen and in a way that corresponds to the time between sentences and scenes. No one should await a one-to-one conversion of words while watching a movie; stories gets sacrificed with such literal translation.
Debate over subtitles resurrected itself recently over the Netflix series Squid Game. Critics claimed that subtitles were inaccurate and therefore compromised audience comprehension. Dissatisfaction with subtitling in Squid Game focused mostly on "non-translatable" words.
"Oppa" is one such untranslatable word. In the show, this word is frequently used by the female character Han Mi-nyeo to call out other male contestants. People were dissatisfied with translating the honorific as "babe," which didn't communicate the sense of seniority and respect. However, if we go beyond this single word, even in the same scene, we can see that the Korean expression "oppa" is translated variously throughout the same series to "babe," "boys," "cool guy," et cetera, to honor the plot unfolding in that particular scene.
Either way, these translation disconnects don't affect the audience's understanding of the overall story, even if minor nuances are sacrificed.
Squid Game isn't the first subtitle flap. Netflix's American Factory (2019) caused considerable controversy over its subtitle translation. The film documented the establishment of a Chinese-owned Fuyao glass factory in a former General Motors factory in Dayton, Ohio. In one scene, in a cross-cultural awareness training session, the Fuyao administration used a northern Chinese idiom that was literally translated in the subtitle as: "Donkeys like to be touched in the direction of their hair rather than against it," meaning "everyone likes to be praised rather than offended." But the literal translation in the subtitle led to an outcry that "the Chinese compared us to animals." That was simply not the case.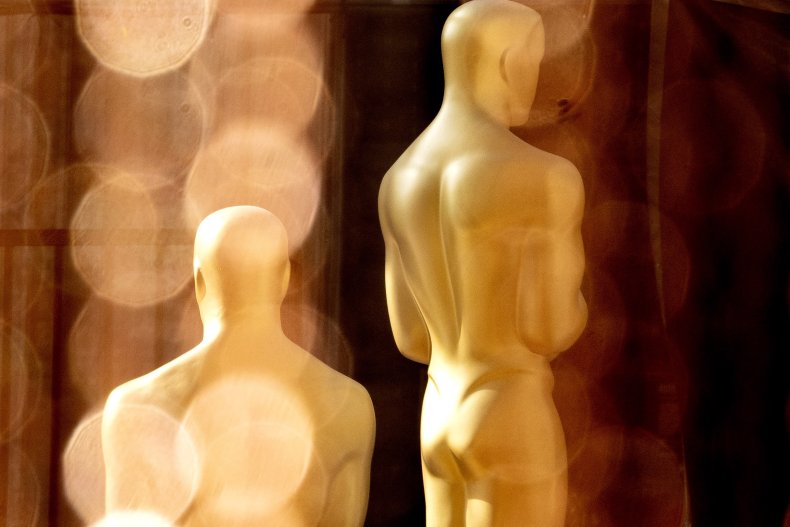 This isn't to say that subtitles are perfect. For example, the Squid Game character Ali initially kept his distance from the college-educated Sang Woo which was reflected in his formal, distant address of Sang Woo as "sajang-nim," which means "company head" or "boss." The English subtitle uses "sir" for "sajang-nim." Each on their own—"sir" for "sajang-nim" and "Sang Woo" for "hyung"—are inadequate for capturing the magnitude of the betrayal. The original word choices made Sang Woo's lack of fidelity more poignant.
Acknowledging even that flaw misses the forest for the trees, though. The subtitle debate coincides with larger questions that are surfacing now in Hollywood, namely what constitutes a movie and who makes it? If the new Oscars telecast is any indication, the Academy thinks it's just the work of actors, directors and writers and no one else.
But that can't be the case. Squid Game wouldn't be the same without the tracksuits and the numbers to dehumanize the characters playing the game; costumes helped tell the story. Nadia Stacey, Naomi Donne and Julia Vernon are nominated this year for hair and makeup for Disney's Cruella. It's hard to imagine Cruella's character coming through with a bare face and a messy bun. And no foreign language film could effectively convey story, character or scene without subtitles.
The Academy has expanded awards categories before. The reason why Stacy, Donne and Vernon are nominated is that The Elephant Man didn't get an Oscar. Academy members decided that such work shouldn't be snubbed so they created a new award category "Best Makeup" in 1982 that was updated 30 years later, in 2012, to include hairstyles.
Subtitles function in the same way; they deliver nuances of the narrative to audiences. It's important to note that subtitling isn't closed captioning and it isn't dubbing either. They're an art form on their own, much like costume design, makeup and other crafts that make movies what they are.
The Academy tends to overlook foreign language films; Parasite was the first foreign language film to win best picture—just two years ago. Creating a subtitle award category might help solve the Academy's diversity problem. Both the nomination process and finalists selection process would necessarily involve experts who are multilingual with deep knowledge of the cultures and languages represented in the nominated films with subtitles. They, often than not, are from underrepresented groups. Only 25 percent of the world's population speaks English.
Subtitling is poised only to become more important to audiences and creators alike; future content is going to depend on it more. Streaming giants are investing heavily in international content to stay ahead. Netflix subscribers doubled their viewing of foreign language content between 2019 and 2020. Netflix's competitive edge owes itself to its expansion of international films and shows.
If it helps a viewer grasp the artistic intent of a film, then it deserves an award category—prizes to be bestowed alongside other award winners. Eventually, the Oscars will have to reward subtitle writers with the golden statuette. They're in the movie-making business, too.
Xuehua Xiang is an associate professor of linguistics at the University of Illinois Chicago and is a Public Voices fellow of The OpEd Project.
The views expressed in this article are the writer's own.