How to Watch Oscar Nominations: Live Stream 2020 Academy Awards Announcement, Air Time and More Info
Awards season is officially in full swing now that the 2020 Golden Globes have come and gone. Coming up, Hollywood's leading actors, filmmakers and crew members have to prepare for the biggest night of the season—the Oscars.
The star-studded ceremony won't happen until February, but the highly anticipated list of nominees will soon be made public.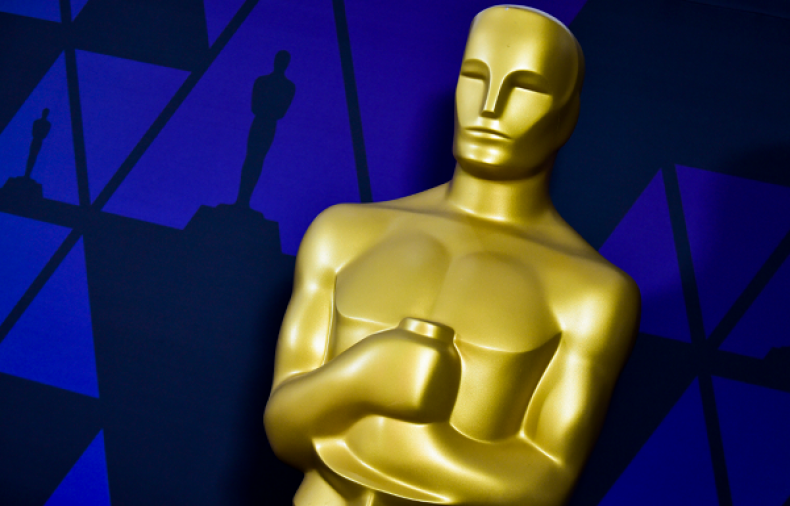 The contenders for top awards will be revealed during a live announcement ceremony on Monday morning beginning at 8:18 a.m. ET. Film buffs can tune into the nominations announcement via live stream on the Academy of Motion Picture Arts and Sciences official websites, Oscars.com and Oscars.org. The live stream will also be shared on the academy's Twitter, Facebook and YouTube accounts. Viewers can also access the stream on Entertainment Weekly's website.
Following in Tracee Ellis Ross and Kumail Nanjiani's footsteps, actors Issa Rae and John Cho are slated to announce the nominees. The duo won't reveal noms for every one of the 28 categories, only for the biggest awards: actor in a supporting role, actress in a supporting role, actor in a leading role, actress in a leading role, directing, animated feature film, documentary feature, documentary short subject, international feature film, live-action short film, animated short film, original score, original sound, sound editing, sound mixing, film editing, costume design, makeup and hairstyling, cinematography, product design, visual effects, adapted screenplay and original screenplay.
Movie fans and enthusiasts have speculated potential Oscar contenders for months. Many of the films nominated and awarded at the 2020 Golden Globes will possibly pick up nominations, such as Quentin Tarantino's box-office smash, Once Upon a Time in Hollywood—for which Brad Pitt nabbed his second Golden Globe, for best actor in a supporting role; the movie also took home Golden Globe awards for best motion picture, best screenplay—and Netflix's lead feature The Irishman, directed by Martin Scorsese and the Elton John biopic, Rocketman, 1917, Frozen II and Marriage Story among others.
Meanwhile, actors like Pitt and his Once Upon a Time in Hollywood co-star Leonardo DiCaprio are predicted to receive awards for their roles along with dozens of other celebrities like Tom Hanks, Al Pacino, Cynthia Erivo, Scarlett Johansson, Laura Dern, Margot Robbie, Taron Egerton and many others.
Winners will be announced during the actual Oscars ceremony, which takes place at the Dolby Theatre in Hollywood on February 9. The A-list event will air live on ABC beginning at 8 p.m. ET and will be broadcast in more than 225 countries and territories across the globe.