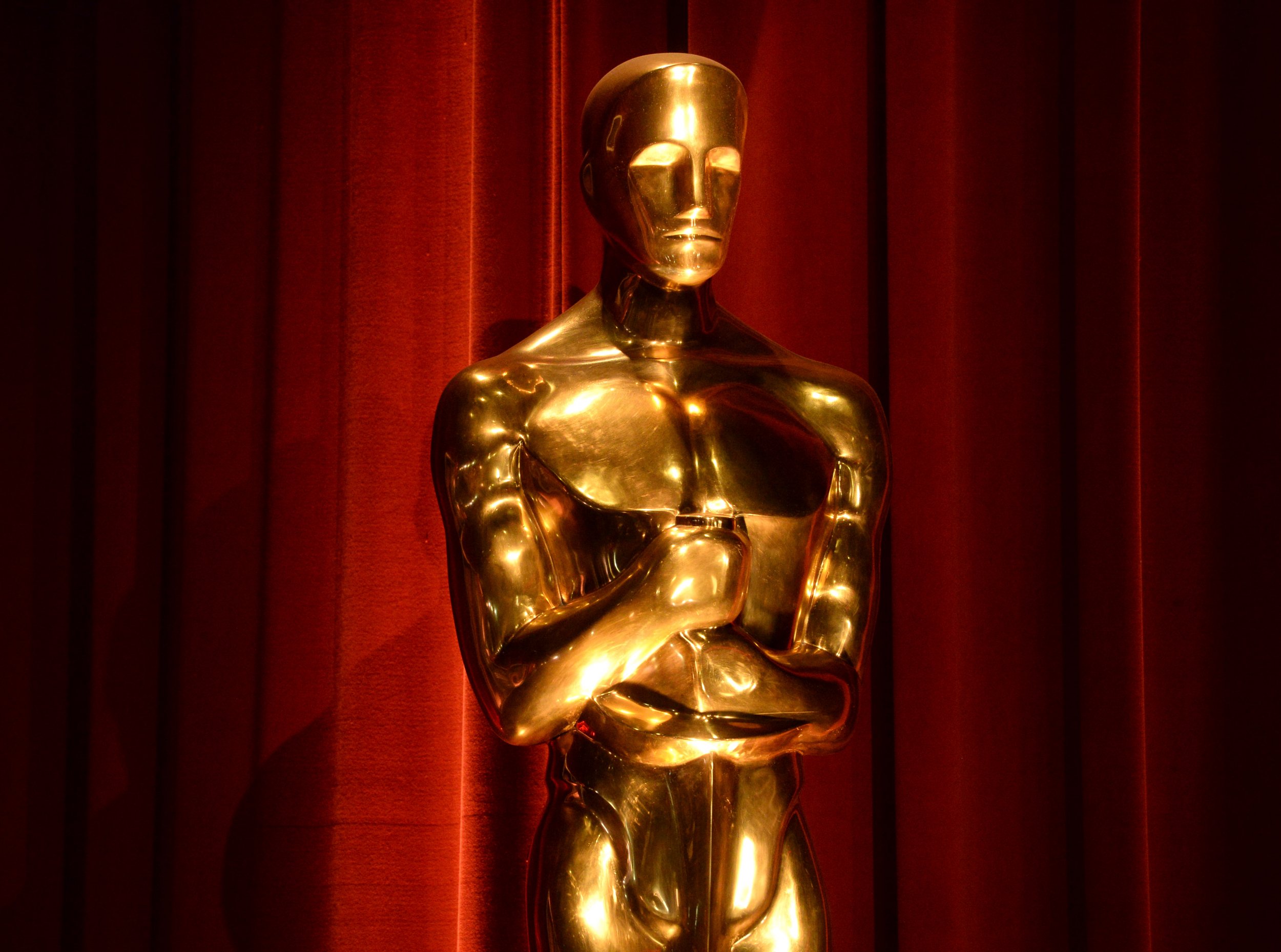 The Oscar nominees for the most notable films of 2015 were announced on Thursday morning to, erm, mixed emotions. This is because, for the second year in a row, the nominees are overwhelmingly white—hell, this year, not a single person of color was nominated for their efforts in film. A hashtag appropriate for the occasion, #OscarsSoWhite, is now circulating around social media once again.
It's not that there was a dearth of actors, or great films, made in 2015. Au contraire. Where is Idris Elba's best supporting actor nomination for Beasts of No Nation? Sly Stallone snagged a nom (and racked up a Golden Globe over the weekend) yet his Creed co-star—leading man Michael B. Jordan—failed to crop up on the nominations list this year. John Boyega, one of the stars of the much-lauded new Star Wars flick, wasn't mentioned either. And the fantastic Tangerine, the paradigm-shifting, iPhone-shot indie film that swept this year's Gotham Awards, wasn't even given a nod.
The N.W.A biopic Straight Outta Compton was mentioned all right...for best original screenplay, written by Andrea Berloff and Jonathan Herman, who are both white.
The only person of color to be formally recognized by the committee of voters was Alejandro G. Iñárritu, the Mexican director who is up for the coveted best picture and best director awards. No wonder the Reverend Al Sharpton called Hollywood "fraudulent" on Twitter and called for "direct action" to combat any further racial snubbing.
Part of this has to do with the people who select the Academy Awards. According to a 2013 Los Angeles Times survey, an overwhelming percentage of the 6,028 voters for the Oscars—94 percent, to be exact—are white, while black and Latino voters comprised a paltry 2 percent each of the overall Academy. The stats don't accurately represent women, either: The same survey revealed that 77 percent of voters are men who are, on average, aged 63.
The only diversity in the biz, it seems, is happening in TV: 2015 was a banner year for minorities in leading roles, including Aziz Ansari in Master of None, Gina Rodriguez in Jane the Virgin, and the entire cast of the fantastic hip-hopera Empire.
It's clear from the box office numbers brought in by films like Star Wars: The Force Awakens (the third-highest-grossing movie of all time) that people want different stories more reflective of their varied experiences. So get it together, Academy. No one's tolerating your intolerance anymore.