OSHA Will Have to Rely on Employee Whistleblowers to Enforce Federal Vaccine Mandates
The Occupational Safety and Health Administration has a shortage of safety inspectors to enforce President Joe Biden's upcoming COVID-19 mandate, leaving the task up to employee whistleblowers.
The mandate, scheduled to begin January 4, would require companies with 100 or more employees to ensure their workers are fully vaccinated or test negative for the virus at least once a week.
But with 1,850 OSHA inspectors and 8 million job sites, many worry that the organization will be spread too thin. Former OSHA chief of staff Debbie Berkowitz told the Associated Press they will have to rely on whistleblowers.
"There is no army of OSHA inspectors that is going to be knocking on employers' door or even calling them," Berkowitz said. "They're going to rely on workers and their union representatives to file complaints where the company is totally flouting the law.''
Many also worry that companies will retaliate against employees who report their own employers and that such retaliation could also discourage employees who might want to be whistleblowers.
"Technically, the law says that companies can't retaliate against a worker for waging a health and safety issue or filing an OSHA complaint or even reporting an injury," Berkowitz said. "But retaliation is rampant.''
For more reporting from the Associated Press, see below.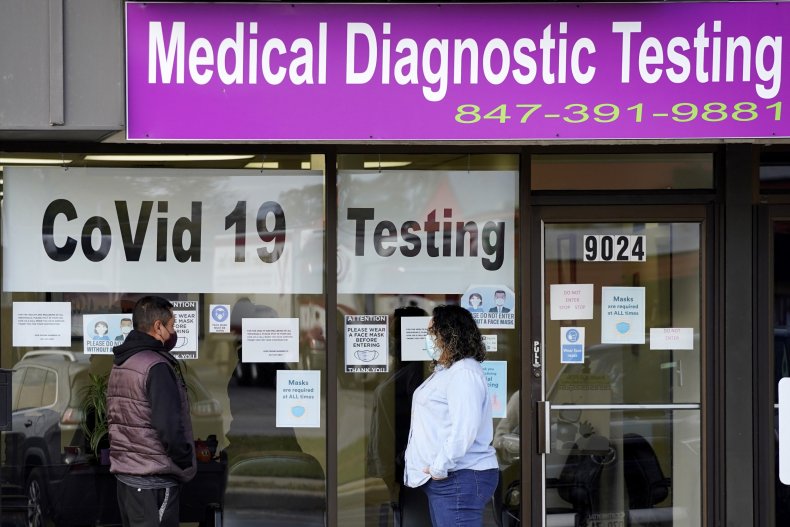 OSHA has jurisdiction in 29 states. Other states, including California and Michigan, have their own federally approved workplace safety agencies. These states will have an additional month — until early February — to adopt their own version of the COVID mandate, equal to or tougher than OSHA's.
OSHA urges workers to first bring unsafe or unhealthy working conditions to the attention of their employers "if possible.'' Employees could also file a confidential safety complaint with OSHA or have a case filed by a representative, such as a lawyer, a union representative or a member of the clergy. But they have no right to sue their employer in court for federal safety violations.
Typically, 20 to 25 percent of OSHA inspections originate with a complaint.
"You fill out a form or somebody fills out a form for you," said Berkowitz. "And that's all workers have. If OSHA decides not to inspect, that's it. Or if OSHA inspects but decides not to cite the employer, that's it. ... So it's a pretty weak law.''
Only OSHA can bring cases over violations of the Occupational Safety and Health Act of 1970, the law that is meant to provide safe workplaces. Going outside OSHA to sue employers for negligence is all but impossible, say Berkowitz and other worker advocates.
State worker compensation programs — which reimburse injured workers for medical costs and lost wages and provide death benefits to survivors of those killed — include no-fault provisions that block most lawsuits.
Even sounding the alarm can be risky. In a report co-written by Berkowitz, the National Employment Law Project, which advocates for worker rights, found that OSHA dismissed — without investigating — more than half the COVID-related complaints of retaliation it received from whistleblowers. Just 2 percent of complaints were resolved in the five-month period last year that the law project studied. Workers have just 30 days to file an OSHA complaint over retaliation.
"OSHA needs to improve its handling of whistleblower complaints,'' the Labor Department's Inspector General, its internal watchdog, concluded last year. "When OSHA fails to respond in a timely manner, it could leave workers to suffer emotionally and financially, and may also lead to the erosion of key evidence and witnesses.''
Still, most companies are considered likely to comply with the COVID mandate, as they mostly do with other OSHA rules. Some employers were likely relieved: They may have wanted to require inoculations on their own but worried that they'd alienate anti-vax workers and possibly lose them to employers that didn't require vaccinations.
"Most employers — they're law abiding,'' says David Michaels, a former OSHA chief who is an epidemiologist and professor of public health at George Washington University. "They're trying to make sure that they meet the requirements of every law and regulation .. Now OSHA will follow up. They'll respond to complaints. They'll do spot checks. They'll issue citations and fines, and they'll make a big deal of those" to discourage other potential violators.