Oskar Groening, 'Account of Auschwitz' Found Guilty For Role In 300,000 Holocaust Murders, Dies At 96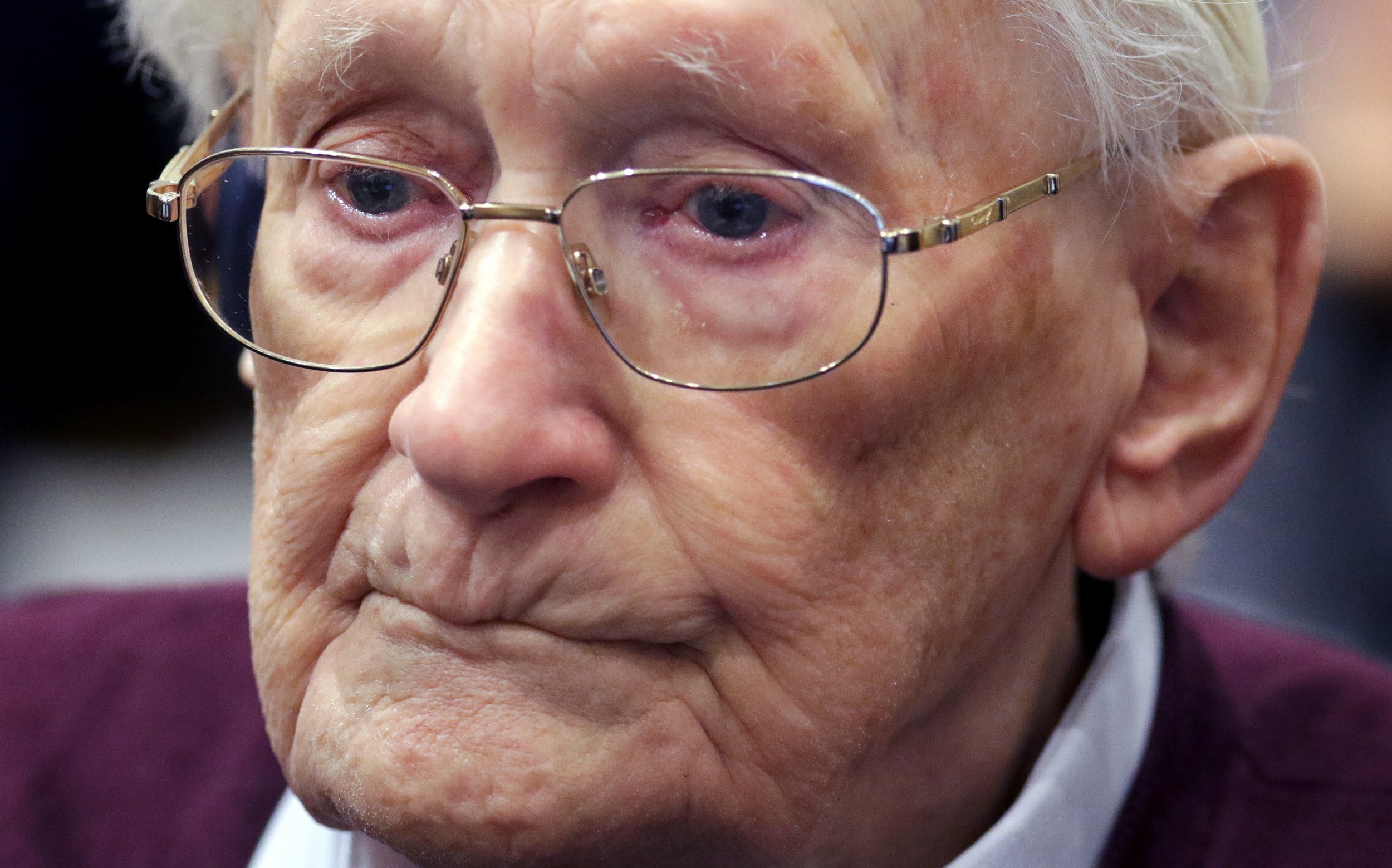 The man known as the "Accountant of Auschwitz" died Friday at the age of 96, according to Germany's Der Spiegel. Oskar Groening had previously been sentenced for his role in some 300,000 murders during the Holocaust.
Groening died in the hospital, Der Spiegel reported.
Groening, a former Auschwitz guard, was found guilty in 2015 for being an accessory to murder in hundreds of thousands of deaths at the concentration camp. After an appeal, his conviction was upheld in Germany's Federal Court of Justice in November 2016.
"He helped the Nazi regime benefit economically, and supported the systematic killings," prosecutors said in 2014 about the charges leveled against him.
Groening was sentenced to four years in prison but had not yet begun to serve them when he died Friday.
Groening earned the moniker "the bookkeeper of Auschwitz" because he reportedly took part in counting money from prisoners kept at the concentration camp. He admitted that he witnessed the mass murders that took place, but denied taking part in them, according to BBC News.
"Legally speaking, I am innocent," he told Der Spiegel in 2005.