Anxiety, 'Fight or Flight' Response: Humans Really Do Feel Fear in Their Bones, Study Finds
Scientists are examining what is really behind the human fight-or-flight response—a bodily reaction to mental and physical stressors that prepares us either to stay and combat the threat (fight) or to flee to safety (flight).
The answer is osteocalcin, a hormone produced in the bones.
Gerard Karsenty, a geneticist at the Columbia University Irving Medical Center, is one of the scientists behind this decades-long exploration of fight-or-flight.
According to reporting by Scientific American, Karsenty began his work with a study of calcification, hypothesizing that osteocalcin—a skeletal element discovered in the 1970s—was the key component of the bone hardening process.
Newsweek subscription offers >
However, Karsenty's experiments yielded a different result. Instead of disrupting the calcification process, removing osteocalcin from rodents caused them to gain weight and have difficulty reproducing. Observing this, Karsenty came to view osteocalcin as a hormone with a larger connection to the body's metabolism, fertility, brain and muscle function.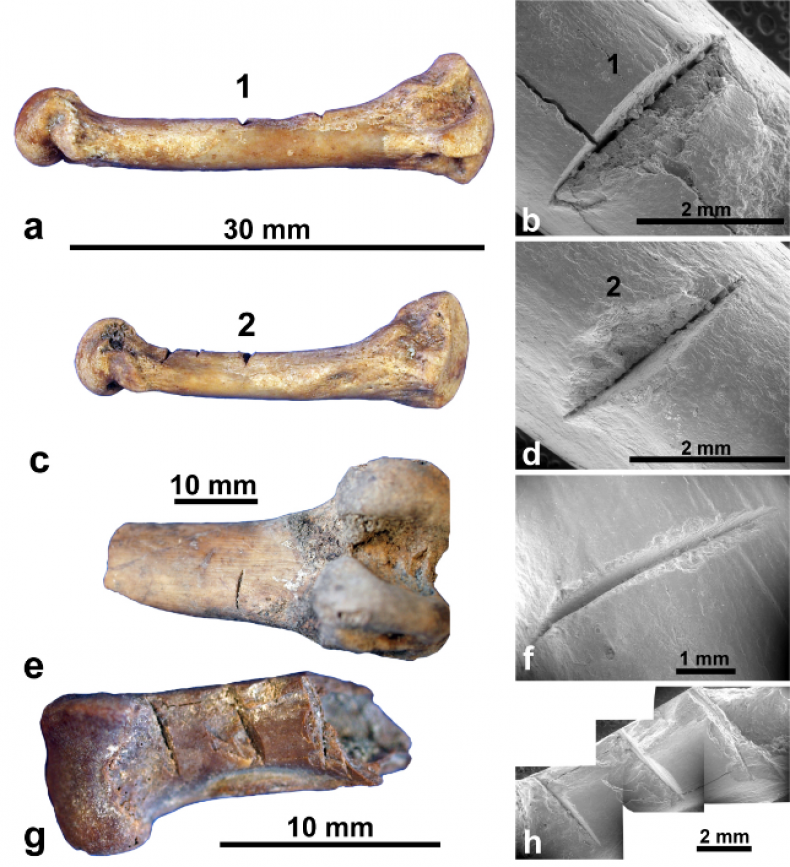 "A major question in skeletal biology is to understand why bone, through the hormone osteocalcin, favors energy metabolism, reproduction, memory, and the ability to exercise," he wrote in a study published September 12 in Cell Metabolism.
"Since most of these functions abet survival in unpredictably hostile environments such as the wild, we surmised that bone evolved to enable vertebrates to overcome acute danger. In support of this notion, this study shows that animals need osteocalcin to develop an acute stress response, a function critical to survival in the wild."
Newsweek subscription offers >
In experiments with mice, Karsenty's team noted that within three minutes of being placed in a stressful situation, the rodents' levels of osteocalcin spiked to four times the baseline amount. Researchers found a similar response in people.
"If you think of bone as something that evolved to protect the organism from danger," he said, "the skull protects the brain from trauma, the skeleton allows vertebrates to escape predators, and even the bones in the ear alert us to approaching danger–the hormonal functions of osteocalcin begin to make sense."
The geneticist now maintains that the bone-secreted hormone is what is truly behind the flight-or-flight response, though for decades most scientists believed it was adrenaline. It has been noted that animals who don't produce much adrenaline can still experience intense physical reactions to danger, Science Magazine reports.
"I have no doubt that there are many more new inter-organ signals to be discovered," Karsenty said of his studies. "These interactions may be as important as the ones discovered in the early part of the 20th century."
Anxiety, 'Fight or Flight' Response: Humans Really Do Feel Fear in Their Bones, Study Finds | News