Osteoporosis Drug Shows Promise in Fighting Coronavirus
Researchers hope to study an osteoporosis drug as a treatment for COVID-19 after supercomputers identified the drug's potential against the virus.
The drug was identified by Exscalate4CoV, a research consortium backed by the European Union. The supercomputing platform Exscalate was used to test existing drugs against the coronavirus. After screening 400,000 molecules, the osteoporosis drug raloxifene was found to show the most promise, the group announced Thursday.
The consortium, composed of biopharmaceutical companies, universities and other organizations, stated that the drug had "shown efficacy in countering the replication of the virus in cells" and may have the potential to "halt the spread" of infections in mildly ill patients. Exscalate4CoV is said to be discussing fast-tracking human trials of raloxifene with the European Medicines Agency.
"Today, we need science more than ever," Mariya Gabriel, European Commissioner for Innovation, Research, Culture, Education and Youth, said in a statement. "Since January we have mobilised all our efforts to support R&I actors in their respective fields to find solutions and stop the virus."
"This is why we have provided Exscalate4CoV with €3 million [about $3.4 million] to fund their research, and I welcome the promising results they have achieved," she added.
Raloxifene has been used for decades to treat osteoporosis and reduce the risk of breast cancer in postmenopausal women. Although it has been approved by the Food and Drug Administration and is considered generally safe for those purposes, it does not come without risks and rigorous trials will be needed to determine both efficacy and safety for COVID-19.
Serious side effects of the drug include blood clots and an increased risk of stroke, both of which are believed to sometimes occur as complications of COVID-19. Raloxifene could also result in birth defects if given to pregnant women.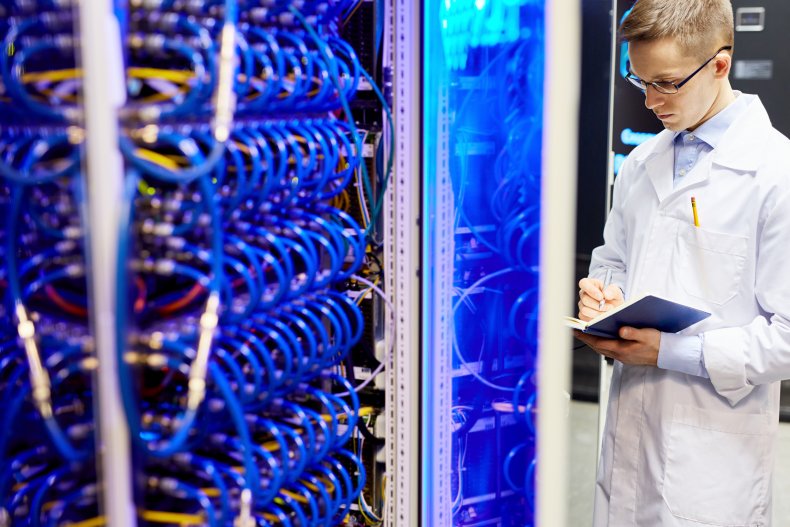 The Exscalate platform draws on the power of supercomputers based in multiple European countries. It uses a "chemical library" of 500 billion molecules, with the ability to process over 3 million molecules per second. In addition to identifying a treatment for COVID-19, researchers also hope the platform can be used to counter any potential future pandemics.
"The Exscalate4Cov platform brings innovation to drug discovery in Europe and worldwide," said European Commissioner for the Internal Market Thierry Breton. "It demonstrates the value of true pan-European cooperation by joining the best capacities Europe has to offer in the fields of biomedical science and high-performance computing."
"We will continue to mobilise all technologies available, including artificial intelligence, to fight the coronavirus," he added.
Using computing power to help identify potential COVID-19 treatments among existing drugs is not a unique approach. Researchers at Harvard University's Wyss Institute for Biologically Inspired Engineering are among the many other scientists working on similar efforts.
Some efforts have used "virtual supercomputing" power, crowdsourcing a large number of consumer computers to collectively act as processors searching for treatments. The University of Louisville's DataseamGrid platform, which was created to find cancer drugs, began searching for promising COVID-19 treatments by using over 7,000 computers at state-run schools throughout Kentucky in mid-March.
Newsweek reached out to Exscalate4Cov for comment but did not receive a response in time for publication.