Other Coronaviruses, Including Colds, May Help With COVID-19 Immunity
Some people may have a natural immunity to the novel coronavirus after being exposed to other infections in the same viral family, such as the common cold, according to research released on Tuesday.
Most coronaviruses generally only cause mild to mid-range symptoms in infected humans, exhibiting as respiratory tract infections. The immune system uses white blood cells known as T-cells to help fight off those infections. The novel coronavirus, which has infected more than 4 million people in the U.S. alone, is in the same family as the common cold. T-cells may help the body fend off the disease, even if an individual has not been exposed to the novel coronavirus.
Researchers point to a phenomenon known as T-cell memory which allows the blood cells to react against types of infection it has encountered before. According to the study published by Science, 20 to 50 percent of people who had not been exposed to the novel coronavirus showed "significant T cell reactivity" against the novel coronavirus. Experimental trials have yet to be conducted to prove the existence of T-cell memory, but "it could explain aspects of differential COVID-19 clinical outcomes, influence epidemiological models of herd immunity, or affect the performance of COVID-19 candidate vaccines."
In a July summary of studies of T-cells and their connection to COVID-19 published by Nature, T-cell memory for multiple strains of COVID-19 was reported in some patients that had recovered from the infection.
Newsweek reached out to the Centers for Disease Control and Prevention for comment.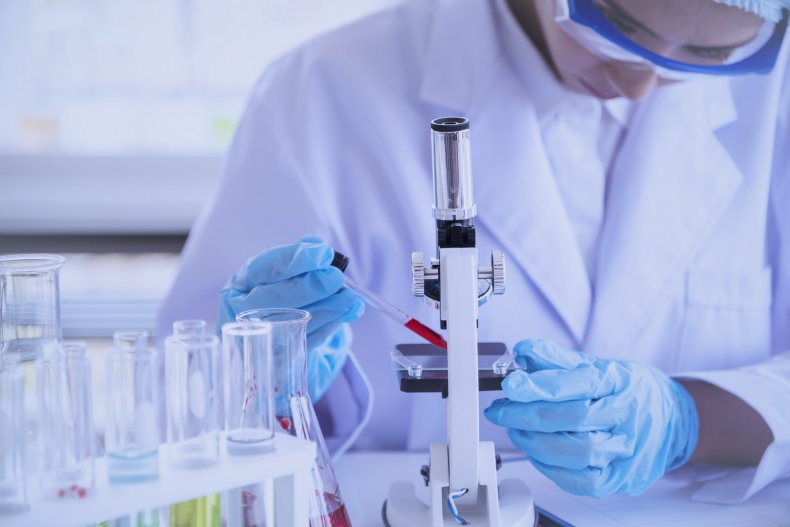 While there is currently no cure for COVID-19, researchers and pharmaceutical firms are attempting to develop vaccines and therapeutic treatments. On Tuesday, the National Institutes of Health announced a clinical trial to study the effects of antibody treatment in patients hospitalized with COVID-19.
Known as LY-CoV555, the monoclonal antibody was synthesized in a laboratory from a blood sample taken from a recovered COVID-19 patient. Antibodies attach themselves to viruses in the immune system and prevent the virus cells from propagating.
"Studying the impact of this investigational therapeutic on multiple patient populations at the same time is critical to determining whether it can help COVID-19 patients with differing levels of disease severity," said NIAID Director Dr. Anthony S. Fauci in a Tuesday statement.
President Donald Trump has touted the antiviral drug remdesivir as an effective therapeutic for the virus. Amid an increase of positive cases in Texas, President Trump announced in July that he would send 500 cases of remdesivir to Texas hospitals, which was "enough to treat 3,200 patients."
Remdesivir works by preventing COVID-19 from replicating inside the body. By acting as part of the RNA strand, the drug blocks the virus from creating more identical cells and slowing the spread of COVID-19. Although remdesivir was given an emergency use authorization by the Food and Drug Administration in May, it has not been approved for the treatment or prevention of the virus.