The Biden administration recently celebrated the takedown of a significant terrorist threat, announcing that ISIS leader Abu Ibrahim al-Hashimi al-Qurayshi died by a self-inflicted explosion during a U.S. counterterrorism raid in Syria on Wednesday. However, despite the victory, ISIS is far from neutralized, according to a counterterrorism expert.
Qurayshi served as the head of the core faction of ISIS known as the Islamic State of Iraq and the Levant (ISIL). However, the leaders of other factions of the terrorist organization remain at large across the middle east, south Asia, and both north and central Africa.
Seth G. Jones, director of the International Security Program at the Center for Strategic and International Studies (CSIS) and an expert in counterterrorism, offered Newsweek insights on each of these existing factions. In regard to the killing of Qurayshi, Jones said it isn't the end of ISIL, but could be a new beginning.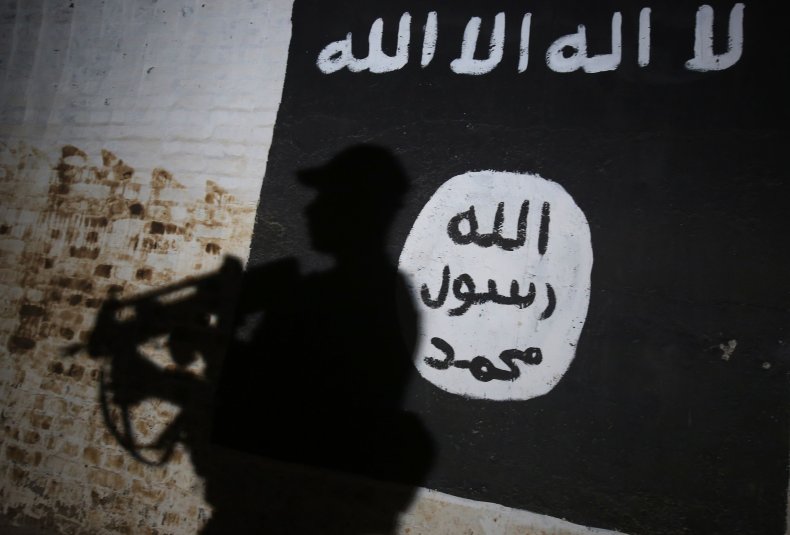 "In isolation, it's not a huge deal," Jones told Newsweek. "As a single incident, organizations can recover."
Looking back to 2019 when ISIL's first leader Abu Bakr al-Baghdadi died, also by a self-inflicted explosion during a U.S. raid, Jones noted that ISIL's situation actually improved in the long term after the more "charismatic" Qurayshi took over.
Jones said the group's ability to operate is not doomed by the takedown, noting that ISIL should still be considered as holding the most significant threat to U.S. national security of all the ISIS affiliates. He said that beyond this takedown, America and its allies must continue to whittle away at the group's territory in order to truly curb their power in the long term. However, beyond ISIL, Jones noted ISIS-K as posing the second greatest threat.
ISIS-K
ISIS-K, known as the Islamic State–Khorasan Province, operates out of Afghanistan and Pakistan. It was the group responsible for an attack against U.S. troops and Afghan citizens at the Kabul airport during President Joe Biden's pullout from the country last August. The State Department identified this faction's leader as Sanaullah Ghafari who took over in June 2020.
Jones told Newsweek that the "weak and ineffective" Taliban have been unable to combat the group in the nation's countryside. Because of the Taliban's weak presence, Jones said America can expect this faction "to continue to conduct attacks for the foreseeable future."
IS-GIS
The Islamic State in the Greater Sahara operates in portions of Burkina Faso, Mali, and Niger. Its former leader Adnan Abu Walid al-Sahrawi, who was responsible for leading an attack that killed four U.S. soldiers and four Nigerien soldiers in 2017, was taken out by French troops in August 2021. However, the group maintains its presence.
ISWAP
Operating out of the Chad Basin at the border of Nigeria and Chad, Islamic State West Africa Province was created in 2016 as an offshoot of Boko Haram, the group known for kidnapping 276 schoolgirls in 2014. Its former leader Abu Musab al-Barnawi was killed by Nigerian troops in October 2021. Yet, it maintains operations, claiming responsibility for an attack on a Nigerian military post in January of this year.
IS-CAP
The Islamic State–Central Africa Province is a faction of ISIS that Jones said can be broken into two groups: One born out of the Allied Democratic Forces, a terrorist group founded in the late 1990s, that operates in the Democratic Republic of the Congo and a second group called Ahlu Sunna Wal Jammah primarily based in Mozambique.
"They've been involved in a series of high-profile bombings in Uganda, including a string of bombings in Kampala on November 16, targeting security forces in the Ugandan Parliament," Jones told Newsweek.
ISIS as a Threat
In addition to these factions, the State Department's Bureau of Counterterrorism lists ISIS-Bangladesh, ISIS-Philippines, ISIL-Libya, and ISIL Sinai Province on its foreign terrorist list.
Outside of the ISIL and ISIS-K, Jones does not expect these other organizations to pose an immediate threat to the United States itself. However, he said that an attack against a U.S. Embassy in East Africa or elsewhere is "not entirely out of the question." Where the United States may find itself up against these organizations are in efforts to combat attacks targeting its NATO allies, Jones said.
"There certainly are a number of European governments, including the French, that have expressed concern about the bleed-over of terrorism into Europe," Jones told Newsweek. "But in terms of the U.S., there are limited external operations plotting, at least for the moment."