Guatemala Says Ex-President Otto Perez Received Part of $25 Million Bribe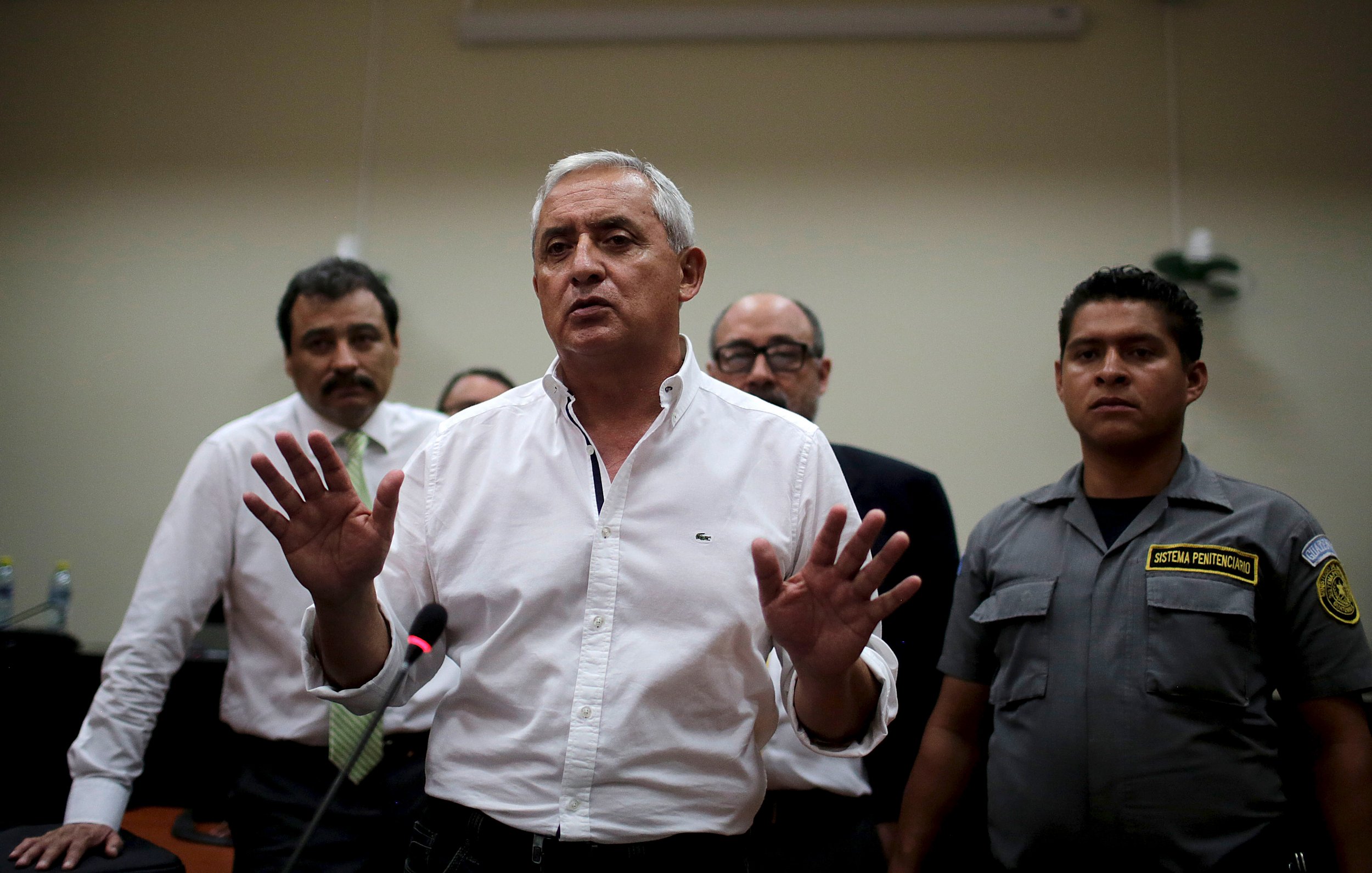 GUATEMALA CITY (Reuters) - Jailed former Guatemalan President Otto Perez was accused on Friday of negotiating and receiving part of a $25 million bribe in exchange for granting a port concession to a Spanish company, the attorney general's office said on Friday.
The latest accusation comes a year after a bribery scandal toppled Perez's government, forcing his resignation and landed him in jail. He is awaiting trial accused of leading a customs racket that swindled millions from the country's coffers.
In 2012, Perez's government awarded a contract to Terminales Contenedores de Barcelona (TCB) to build and manage a terminal at the Quetzal Port, the poor Central American country's largest.
The project, valued at $126 million, was set to be financed by funds from the World Bank and $8.5 million from the Spanish firm.
Perez and his former vice president, Roxana Baldetti, who is also in jail awaiting trial, are accused of agreeing to collect nearly $25 million from 2012 to 2015.
Prosecutors say they have documents that prove the former officials and their associates received some of the payments.
Cesar Calderon, a defense attorney representing Perez, said he did not have details of the case and declined further comment.
In addition to Perez and Baldetti, Supreme Court judge Douglas Rene Charchal has been fingered for possible involvement. Authorities said they will seek a preliminary trial to investigate him.
It was not immediately clear who provided the alleged bribes to authorities. However, the police have detained nine people, including Juan Jose Suarez, the Spanish head of TBC's subsidiary in Guatemala.