James Clapper: Paying $2M Otto Warmbier Bill Would Embolden North Korea to Hold Americans Hostage for Ransom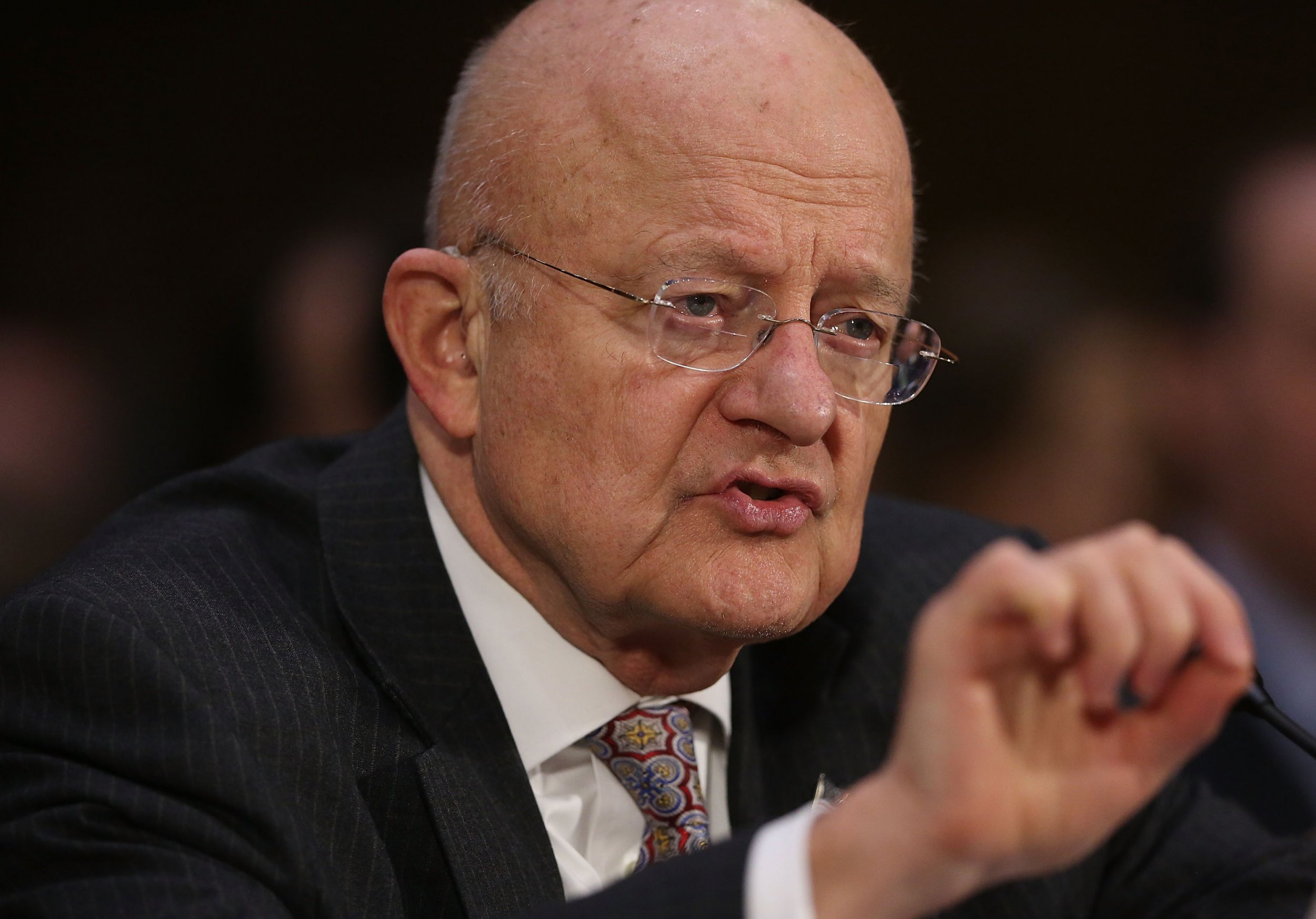 Former Director of National Intelligence James Clapper suggested that President Donald Trump set a dangerous precedent by agreeing to pay a $2 million medical bill sent by North Korea in exchange for the return of American student Otto Warmbier.
Speaking to CNN's Don Lemon, Clapper said that the secretive state could continue to hold U.S. citizens hostage in return for huge ransoms knowing it was successful in doing so with Warmbier.
The Washington Post first reported that Joseph Yun, then–U.S. representative to North Korea, signed an agreement saying the U.S. would pay the $2 million hospital bill for Warmbier, who fell into a coma shortly after being sentenced to 15 years hard labor in March 2016.
The University of Virginia student was detained in January 2016 after he was caught allegedly stealing a propaganda poster from his hotel in the capital, Pyongyang. The 22-year-old was still in a comatose state when he was released by North Korea in June 2017 and died a few days after he returned to his home in Ohio and his parents decided to take him off life support.
"If this administration did agree, I think that really is an extremely bad precedent, because what it means is that at times of their choosing the North Koreans can choose to hold an American citizen hostage for a big ransom, and they're not above doing that," Clapper told Lemon.
"They'll look for every opportunity, every excuse to do it no matter how completely inappropriate and obscene that it is…You need to be realistic about North Korea and the nature of that regime."
Trump and former Secretary of State Rex Tillerson gave the go-ahead for Yun to sign the pledge to pay the bill, the Post reported. According to The New York Times, the bill was not paid as of early 2018. Trump later denied that money was ever handed over to North Korea.
"No money was paid to North Korea for Otto Warmbier, not two Million Dollars, not anything else," he tweeted. "This is not the Obama Administration that paid 1.8 Billion Dollars for four hostages, or gave five terroist hostages plus, who soon went back to battle, for traitor Sgt. Bergdahl."
Quoting an unnamed hostage negotiator, Trump added: "President Donald J. Trump is the greatest hostage negotiator that I know of in the history of the United States. 20 hostages, many in impossible circumstances, have been released in last two years. No money was paid."
White House press secretary Sarah Sanders said in a statement: "We do not comment on hostage negotiations, which is why they have been so successful during this administration."
During February's summit in Vietnam with Kim Jong Un, Trump told reporters that the North Korea leader assured him he didn't know of any ill treatment of Warmbier while he was detained.
"He tells me he didn't know about it, and I take him at his word," Trump said during a press conference. "I don't believe he would have allowed that to happen…It just wasn't to his advantage to allow that to happen."
Warmbier's family believed he was tortured by the regime while in custody, and blamed North Korea for his death.