Otto Warmbier Death: 'Young, White, Rich and Clueless' Comments Get Professor Fired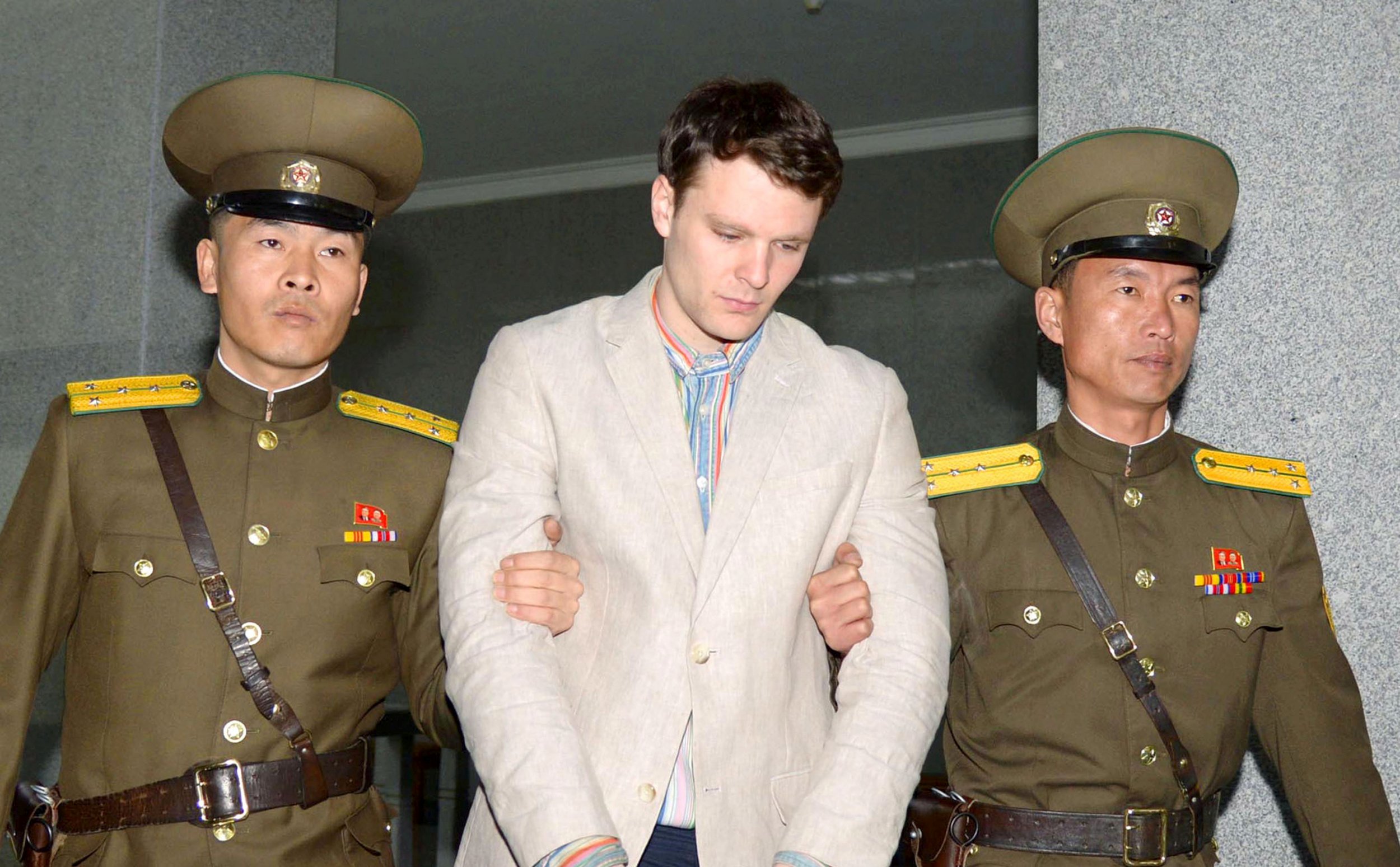 The University of Delaware has cut ties with a part-time professor who said in a Facebook post that U.S. student Otto Warmbier "deserved to die" after visiting North Korea.
The Newark college said it would not again employ Katherine Dettwyler, who had taught at Delaware's Department of Anthropology during the spring semester.
Dettwyler had called Warmbier "young, white, rich, clueless" in a now-deleted Facebook post on June 21, following the 22-year-old's death.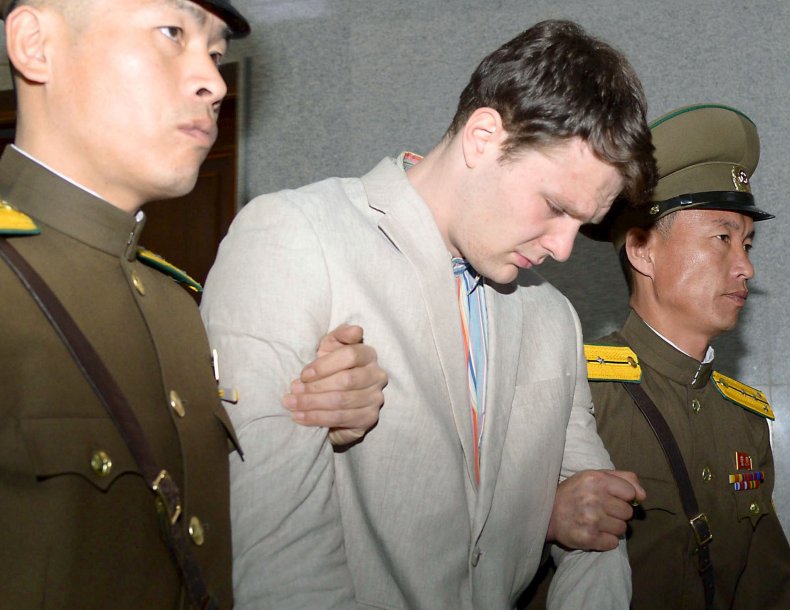 North Korean authorities had arrested Warmbier in January 2016 and sentenced him to 15 years hard labor after finding him guilty of stealing a propaganda banner from a hotel.
In June, Warmbier was released while in a coma and flown back to the United States. He died days later of severe neurological injuries; his parents declined an autopsy, and doctors were unable to confirm what caused his death. Several U.S. officials blamed North Korea for his death, and U.S. President Donald Trump criticized the "brutal regime" of North Korea.
Dettwyler posted her Facebook comment two days after Warmbier's death, reportedly writing, "Is it wrong of me to think that Otto Warmbier got exactly what he deserved?"
She went on to criticize his parents. "These are the same kids who cry about their grades because they didn't think they'd really have to read and study the material to get a good grade... His parents, ultimately, are to blame for his growing up thinking he could get away with whatever he wanted. Maybe in the U.S., where young, white, rich, clueless white males routinely get away with raping women. Not so much in North Korea. And of course, it's Otto's parents who will pay the price for the rest of their lives," Dettwyler wrote.
The comments were shared thousands of times on social media, with some parents stating they would refuse to send their children to the University of Delaware in protest.
After condemning Dettwyler in a statement last week, the university announced Sunday it would not employ her again.
"On June 23, the University issued a statement about comments that Dettwyler recently posted online, at a time when she was not employed by the University, concerning student behavior and the Otto Warmbier incident. Those comments in no way reflect the values or position of the University of Delaware," the statement read.
In the U.S., adjunct professors such as Dettwyler are employed on contract by semester. While Dettwyler was employed at the university in the spring, she was not over the summer semester.